Admin (Uncle Al)
Club Admin
Nov 20, 2006
26,600
8,374
Exellent kit for the job with everything included.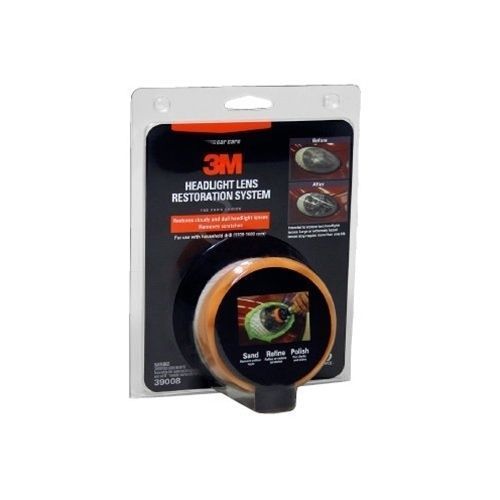 Text copied from Ebay listing:
Includes:
​
DIY headlight restoration kit
Easy drill-mounted system
Contains everything you need for a full car
Saves time and money

​
1 x Disc Pad Holder, 3.25in (8.2cm)
​
6 x 3M Gold sanding Discs 3in (7.6cm)
​
4 x 3M White Finishing Discs 3in (7.6cm)
​
1 x 3M Trizact Gray Refining Disc 3in (7.6cm)
​
1 x 3M Rubbing Compound, 1 fl oz (29.5 ml)
​
1 x Compounding Pad, 3.25in x 0.875in (8.2cm x 2.2cm)
​
1 x Roll of masking tape to protect the surrounding paintwork
​

​
You will need to supply a standard household drill (1200-1600rpm)
​
Basically all you need to get the job done on small to medium sized headlights. Don't expect the P500 disks in particular to do both cougar headlights, the UV coating really is hard stuff and takes it out of the sanding disks. Personally, i would use a slightly courser grade of paper for the first sanding, especially if the original UV shell is damaged, then follow the P500> routine. The P800 and on seem to be more than enough to finish the job. If i had any critiscism or comment, it would be to add a few more of the P500 disks.
I spent nearly 4 hrs on this one C2 headlight but it was seriously scraped and dulled, so bad infact, it made the other one look shiney.

Result: Very good indeed.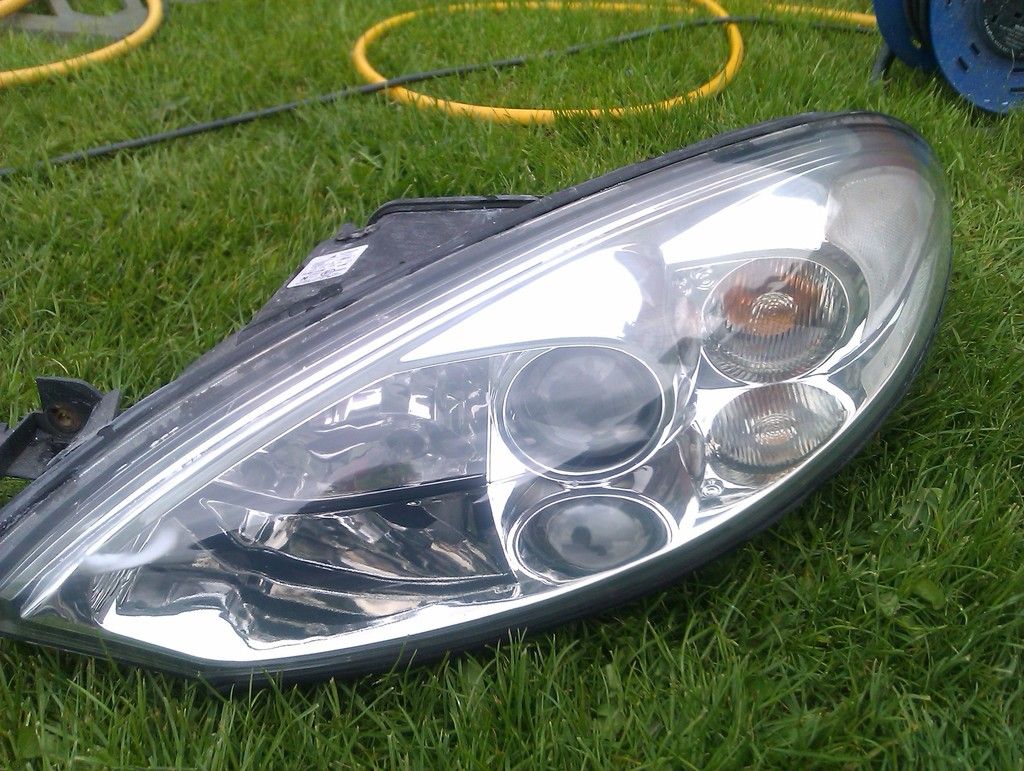 ...and for comparison: This one should be a doddle.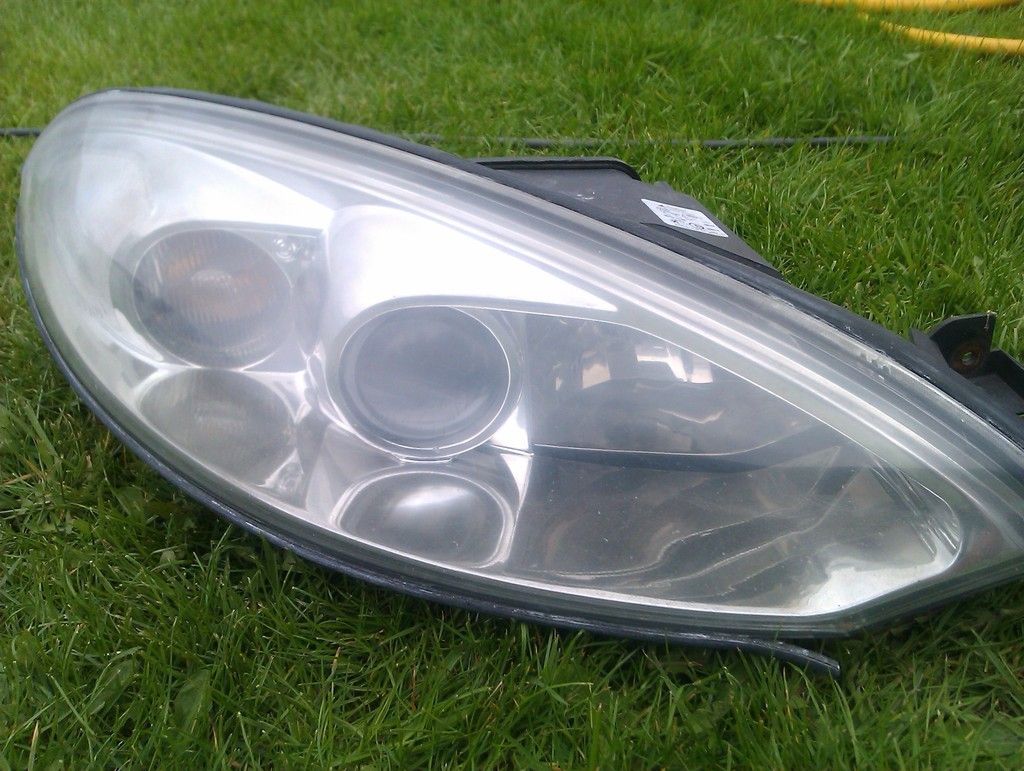 To suit the format of these reviews:
1) Purchase price: £16.79
2) Purchased from : Ebay seller
http://www.ebay.co.uk/itm/111207179283?_trksid=p2057872.m2749.l2649&ssPageName=STRK:MEBIDX:IT
3) Product quality: 4/5
4) VFM:4/5
5) Overall: 4/5