Admin (Uncle Al)
Club Admin
Nov 20, 2006
26,589
8,363
All marketing blurb is on the box.
Good points (N/A)
Bad points : No instructions included, Smears the screen.
Review conclusion:
Don't touch this stuff. I tried it and spent three hours cleaning it off. It smears on to the glass and instantly greys out when it rains. I only give this product 1/5 because there is no option for 0/5.
Purchase price: Varies wildly but the one i bought was £3.99
Purchased from :
WISH
Part quality: 1/5
Value for money: 1/5
Overall rating: 1/5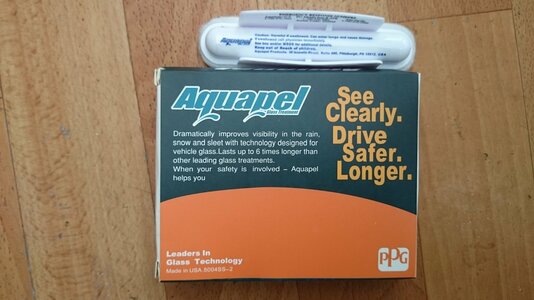 Photo borrowed from the
Blackpool thread
:
-----------------------------------------------------
Al's Zetec.....complete with 'orrible greasy stuff covering the windscreen
Last edited: