I had been planning to keep this under wraps until Combe, but Matt saw it today when we met for a bike ride, so I may as well spill the beans.
On 29 Jan, after Joanne and I were reminiscing the previous evening about our much-missed Mk6 Fiesta, we took the plunge and traded in our Citroën C3 for a Ford Focus.
She's a 2010 2.0 TDCi in Vision Blue with an auto box, in Titanium trim so with a few nice toys such as heated front seats, cruise control, push button start, auto lights and wipers etc. She also has a DAB radio but
doesn't
have bluetooth handsfree for a phone, which I was quite surprised by - however, I have a cunning plan to solve that.
Initial impressions are good, the ride is comfortable, 136bhp gives a useful increase in shove over the departing Citroën and, although she's 3 years older, she has half the mileage at just under 59k.
Points to address are a cambelt and gearbox service, as I can't find any evidence in the service history of either having been done. The gearbox service is definitely needed as the shifts are currently somewhat 'unrefined'. She'd benefit from decent tyres too as, although all four have decent tread depth, three are finest Chinesium and she'll spin the front wheels when pulling away on anything but very light throttle, even in the dry. Other than that, there is a very slight crease in the nearside front wing that I'll probably get a PDR guy to sort.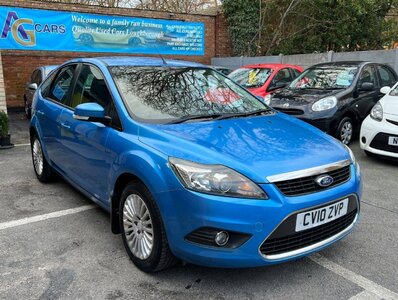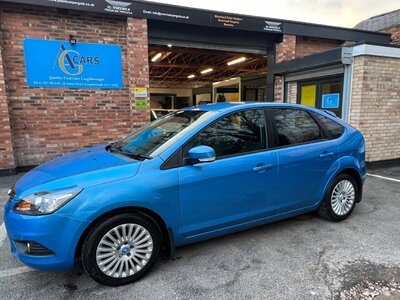 Post automatically merged:
Oh, and the mods have already started.
New old stock alloy pedal covers and mats, courtesy of eBay.