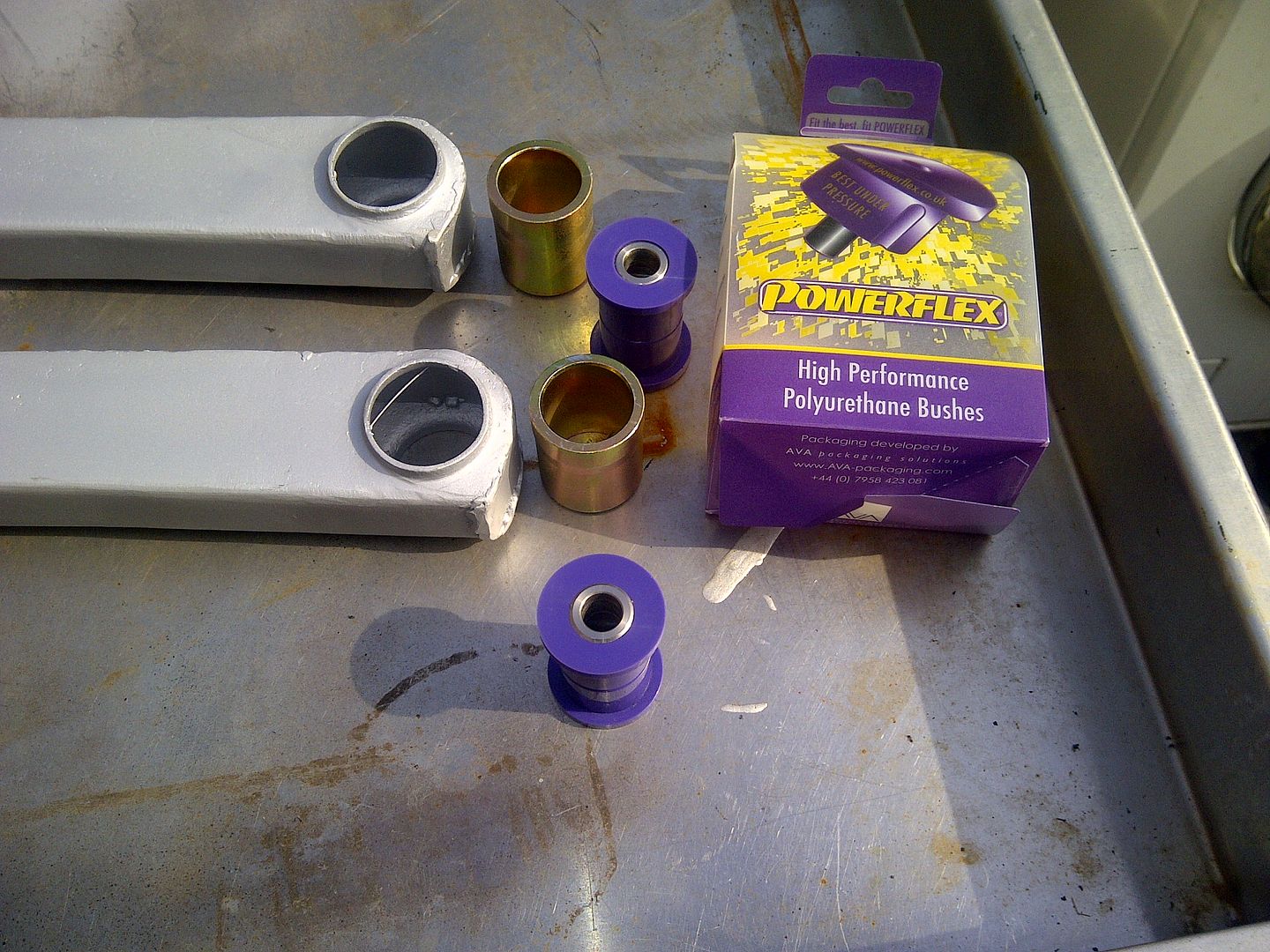 got these off ebay but they also have a web site. mondeo 1998 ones are the same but if u are replacing the rear front arm ones(the bar that goes to the bracket that holds the handbrake cable) make sure u get the right size as early mondeo ones are smaller..all the rest fit ok.
good points are very stable handling especially if chucking it round bends and reduced tyre wear. no extra road noise. are easier to fit than u might expect..although to do the main arms u will need to remove the subframe. well worth doin if you are doing the subby
tools required are ur regular car tools plus a blow torch and hack saw(for stubborn old ones that wont bang out) a good size lump hammer and some large drifts or sockets to knock them out.
bad points are. u will need to get a 4 wheel alignment done afterwards...this is not a done in a few hours job.
cost is a little high...although u save if you buy a complete backend kit..i got mine in stages.
not much point doing this if your shocks are worn out...do them first.
car feels much better round bends especially when at high speed ,there seems to be no delay b4 the backend realises what your doing and responds much faster...similar feeling to fitting a rear strut brace.
cost for the kit pictured was £49 and includes 2 bushes ,stainless steel centres ,outer shells and grease.
ive done the complete set on the back end of the car and this cost about £380
web site or there on ebay,
www.powerflex.co.uk
quality is 5
cost is 4
overall 4/5