I decided to have 2 groups of 6 cats so we did not have too much a problem with being split up at junctions and traffic lights. Seems to work well in my Group 1 which went off first, followed by Quicksilver heading up Group 2 some 15 minutes later.
Weather was a bit mixed but we did have some sunshine on the way round and whilst we were in the pub afterwards the rain really came down - so the timing was perfect!
Group 1 cats in Great Pulteney Street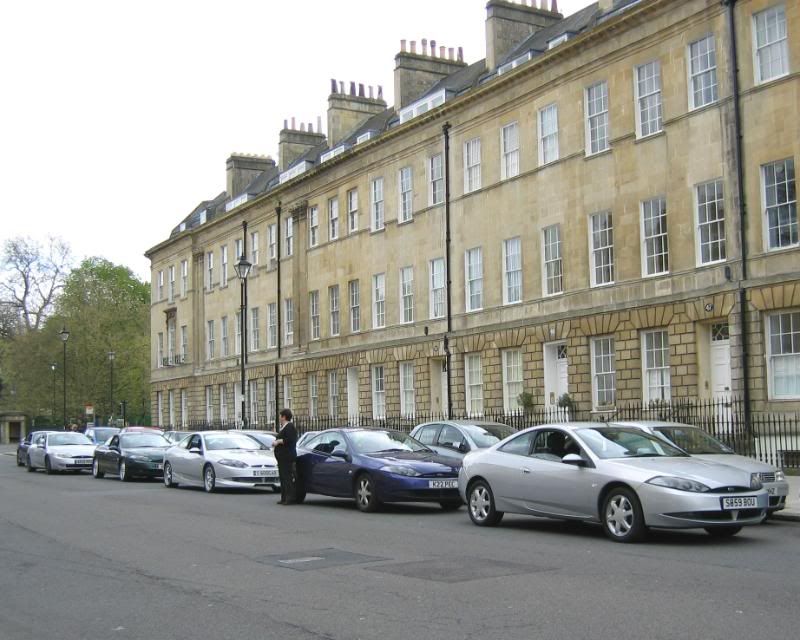 Al at his Royal Crescent residence
More cats at Royal Crescent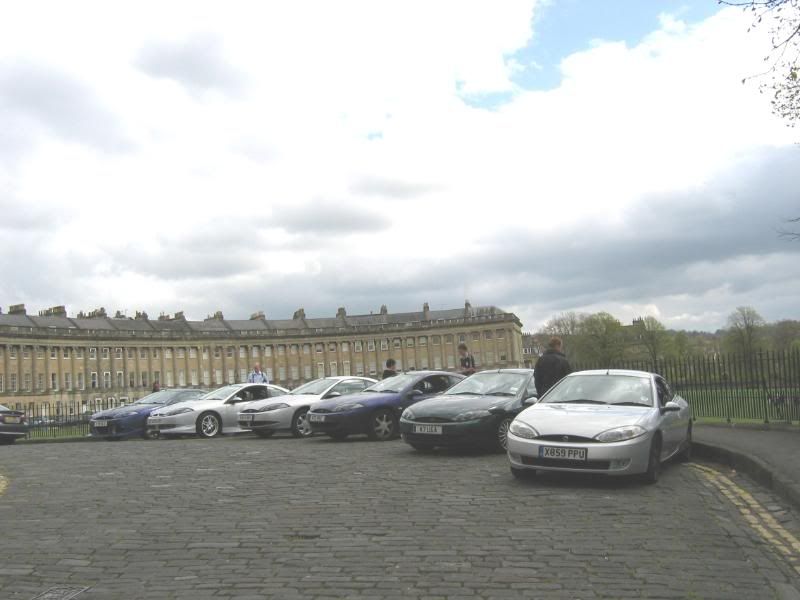 Where did I put those ciggies?
Cats in Royal Victoria Park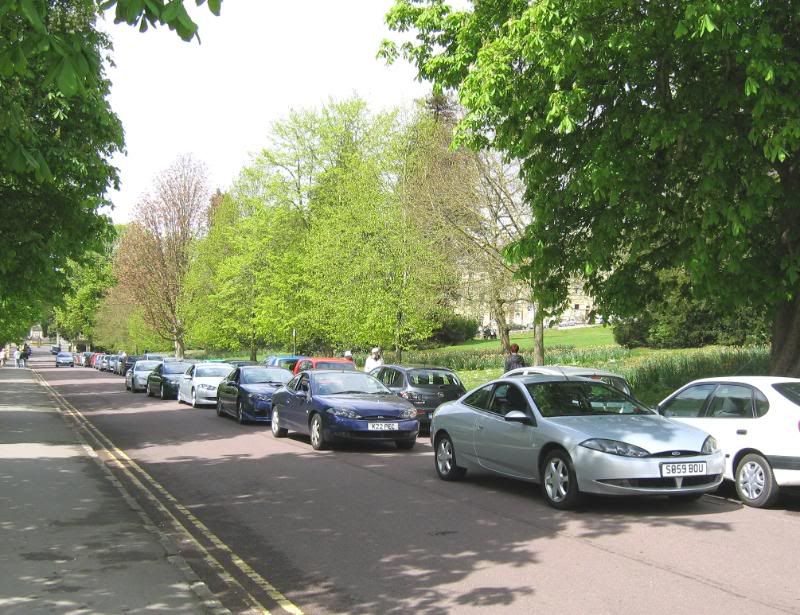 Ginja is not too sure about the menu