The title sounds like a bit of a cop out, but even though its TRAX tomorrow @ Silverstone my own car doesn't need a clean, as I washed it on Wednesday (then it rained for two days
) still I've been meaning to wash my Moms car for ages, it has this in-ground black dust all over the bodywork from when we had the road re-surfaced (and that was the beginning of the year
)
Luckily its a Red car so it wasn't looking that bad, apart from that dirt as you will see.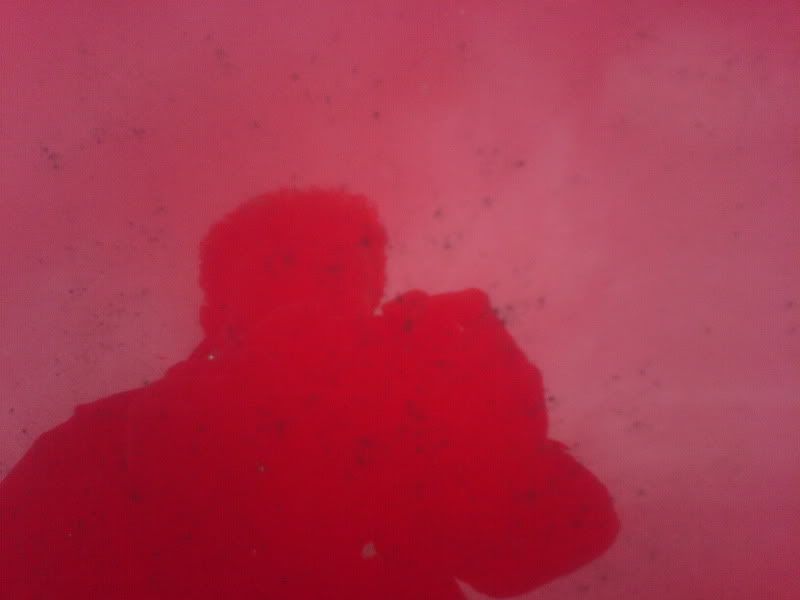 :mad5:and some little oik had decided to carve a Tag into the bonnet (I'd like to carve something into him, my fist maybe)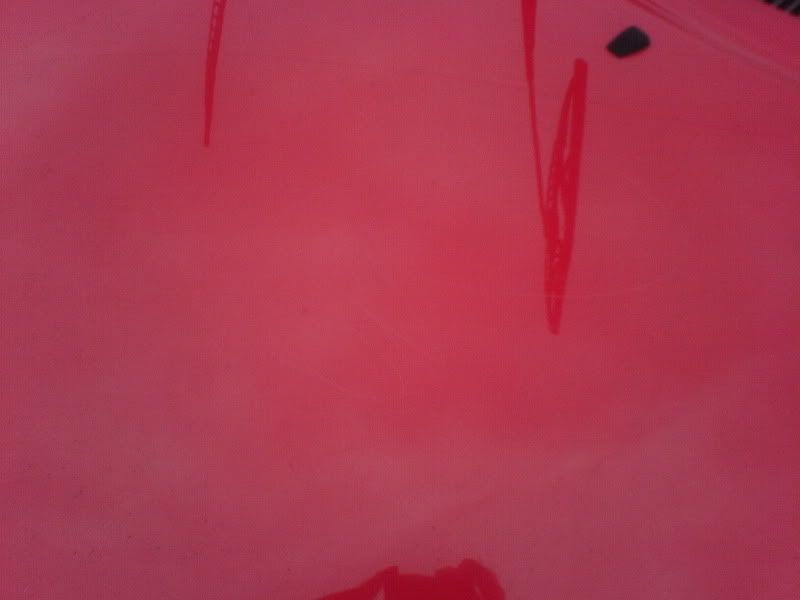 Still bit of colour magic polish will cover that up :sosp:
Car needed to be bathed in a cleaning solution before I could even start washing it to get rid of that dirt, used some all-purpose cleaner, as it didn't matter what i striped off as I was gonna re-wax it anyway. You should have seen the muck coming off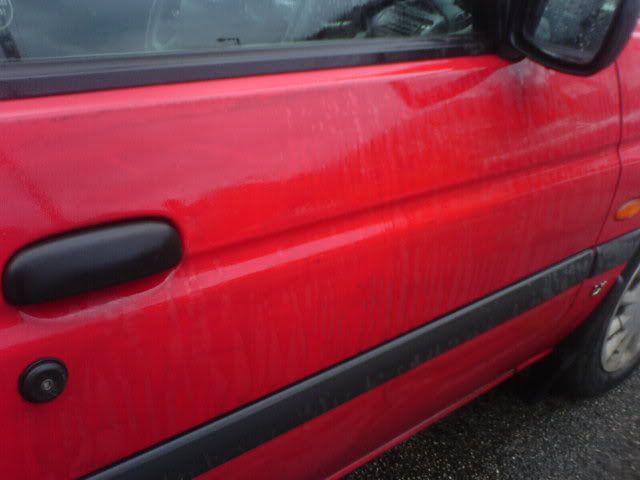 Thats just on the drivers door :nono:
Got the old Turtle-Wax Zip-wax on it after that (after hosing that muck off 1st) good scrub, rinse, then dried with a Chamois (I need a new one its had it)
As You can see it wasn't looking too bad at this point.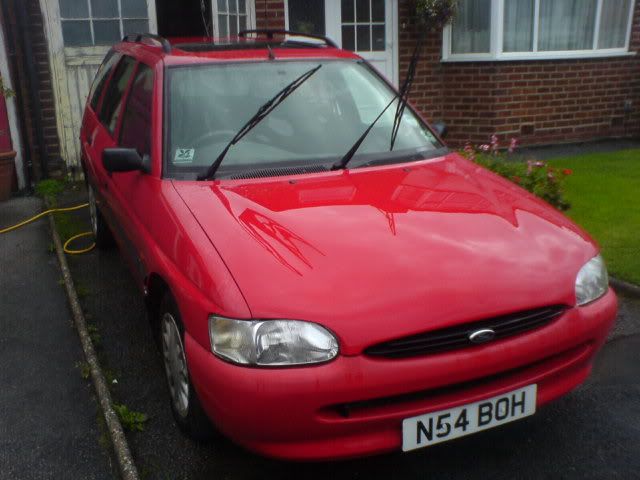 Just needs that little extra from the polish.....
..oops I'd almost run out of the Red polish (I'm not buying anymore) so it was just a case of polishing the most viewable bits of the car and any bad spots like the Tag, and around door handles were the paint was scratched (probably from finger nails) right pain to polish off by hand yet again, although not as hard as when I polished my Cougar last as I didn't use that much polish :wink5:
Results speak for themselves, looking good for a 13year old car (1996)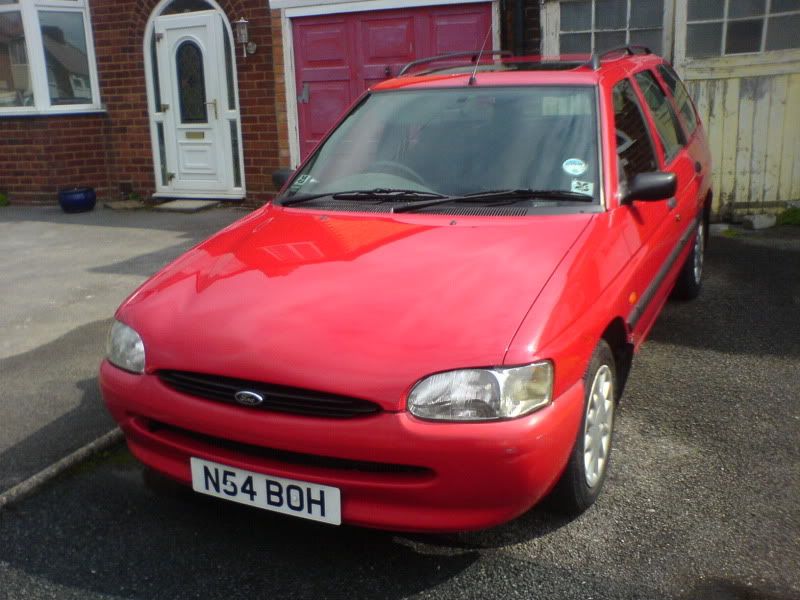 Matt