As some of you are aware, my car went into the bodyshop recently to have new front and rear bumpers and some side skirts fitted. They were also going to spray the bonnet and the wings to get rid of all the stone chips.
Well the car came back without the side skirts as they are such a bad fit they wanted an extra £200 to get them to fit correctly!
The car came back also with severe orange peel on everything they had painted
The car was booked back in for them to wetsand everything and I collected it yesterday.
Better, but still areas in great need of improvement. However, I don't trust them to ever get it right so I will live with most of the faults......or try to improve them myself. At least none of this cost me any money as it was a claim against the neighbour whose fence fell down and landed on my car.
This is some of the pictures of when I first got it back: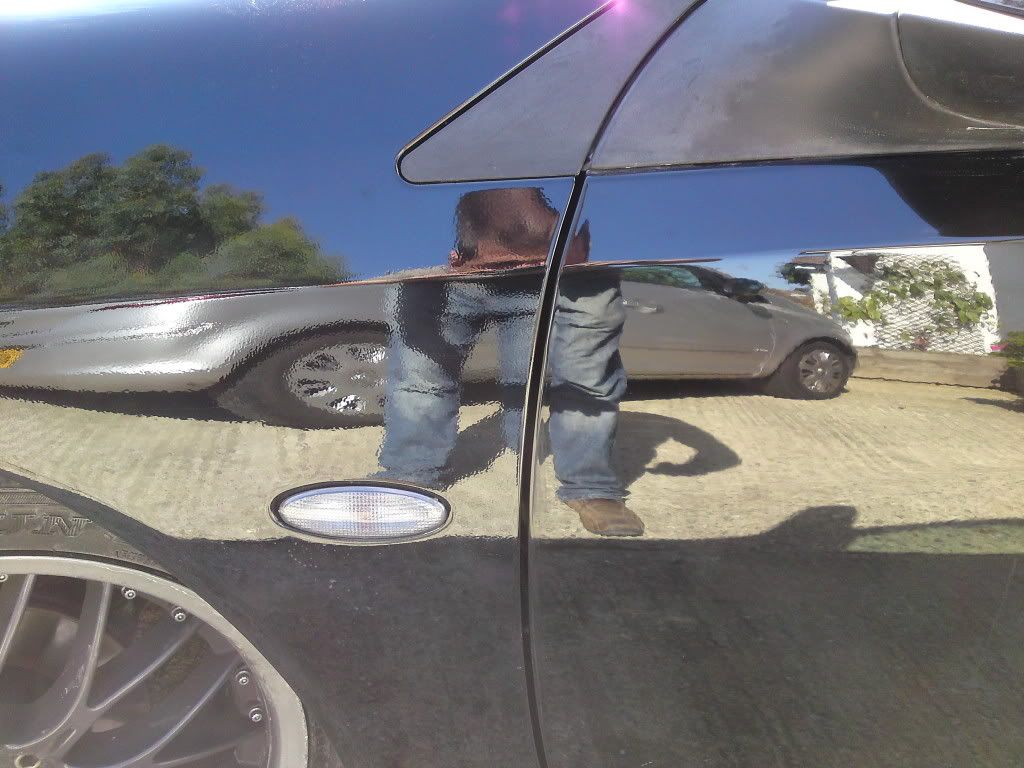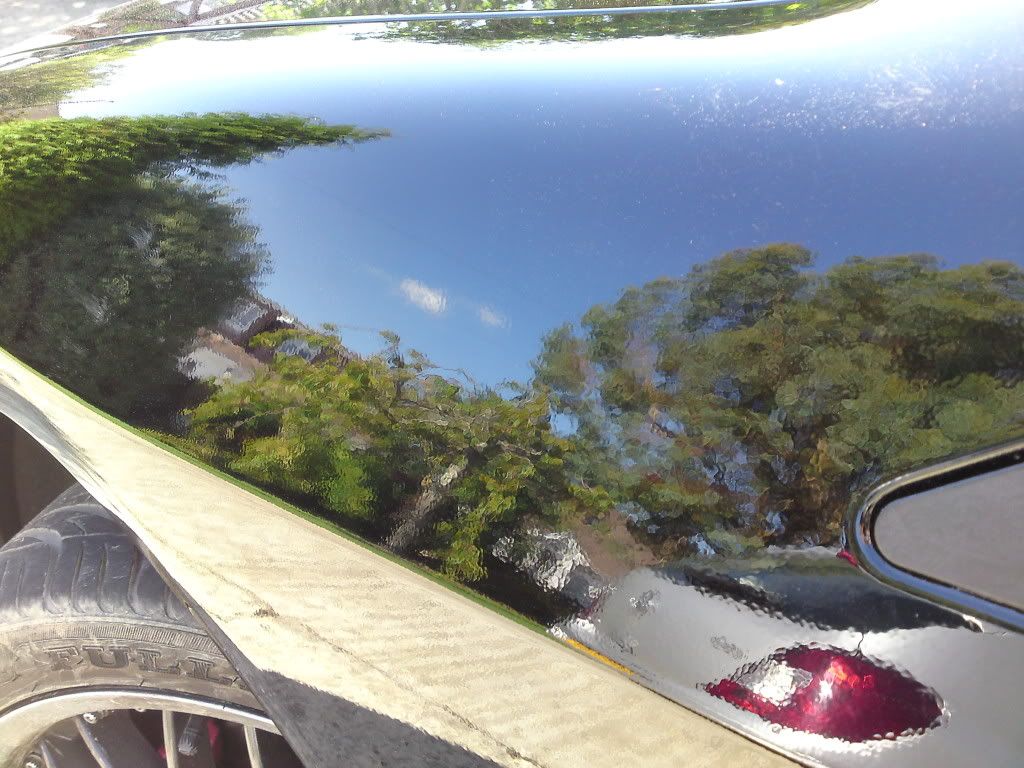 Clearly a monkey had been allowed to machine polish the car !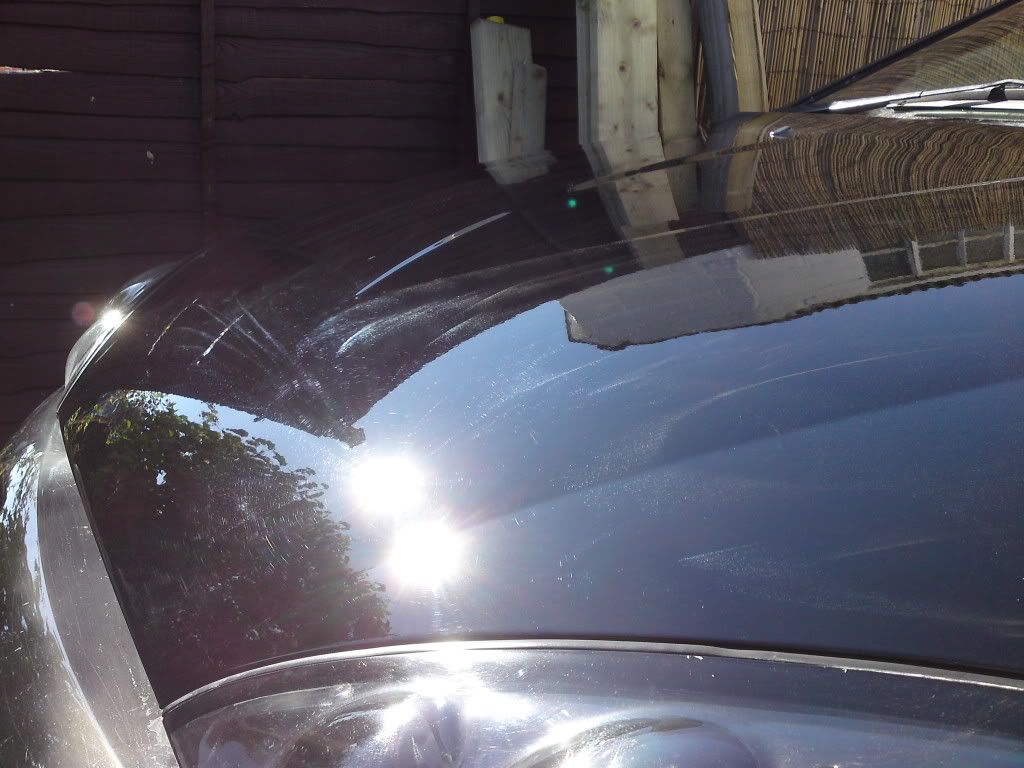 Rear Bumper:
Below the rear number plate: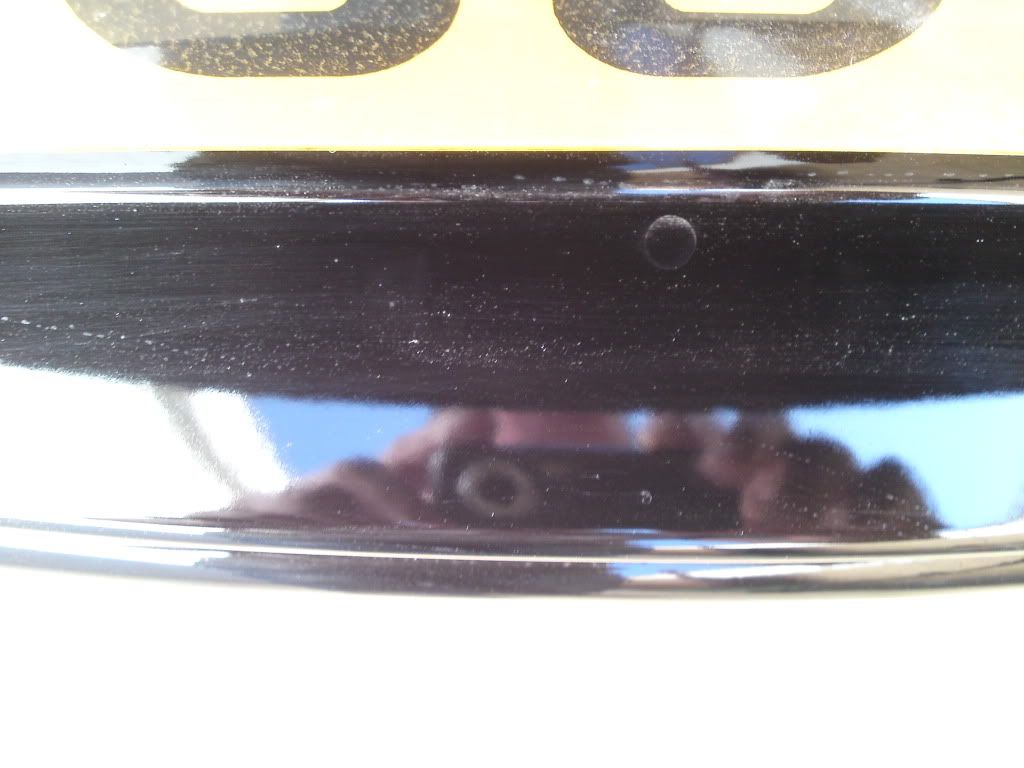 The car was covered in overspray and the roof and windows and rear hatch were covered in red overspray!
This is the clay bar after just doing the roof! The windscreen and rear window and bootlid all came up the same !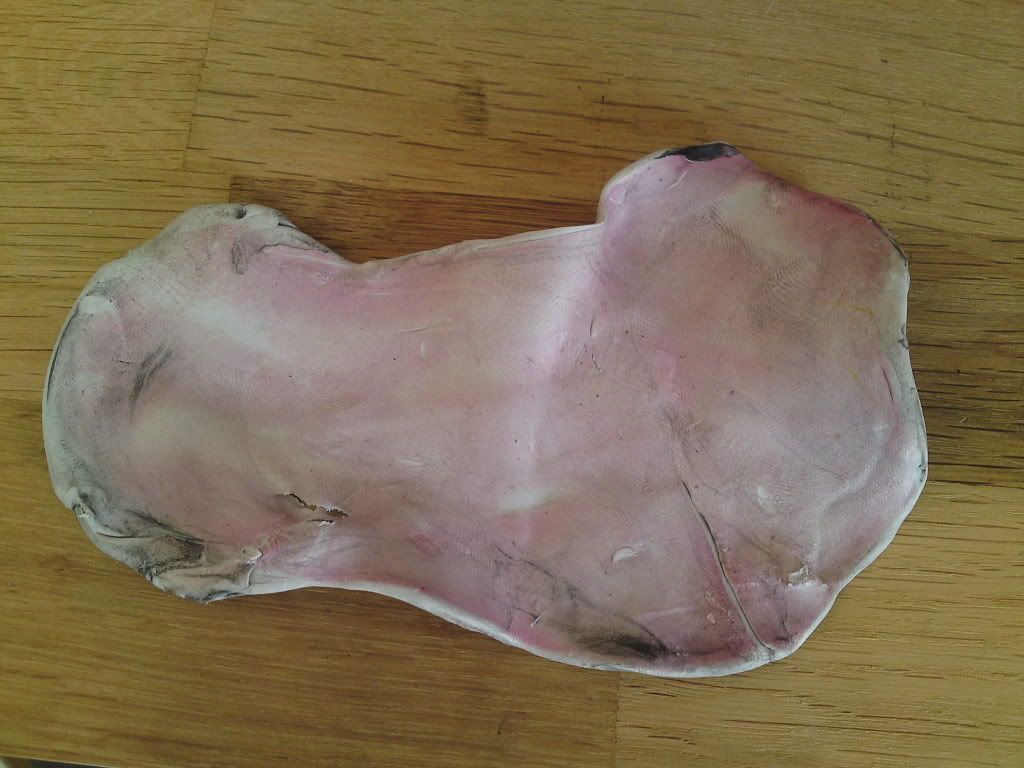 This is how the car looks now. I did wash it when it came home and whilst the bonnet is much less orange peely, whomever had machined it had clearly let the power cable drape over the bonnet as it was riddled with scratches. I didn't take any photos of these (I should have done) as I just wanted to crack on and get rid of them. I have got rid of about 85% of them by cutting back the bonnet in some areas 8 times !!!!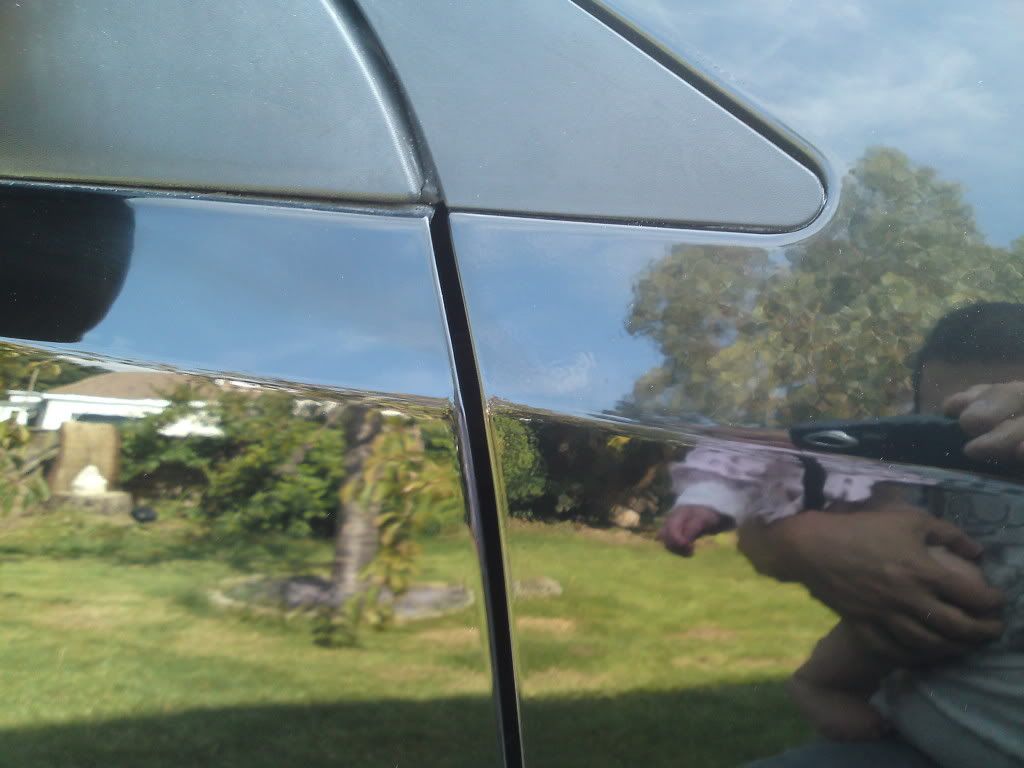 Front lip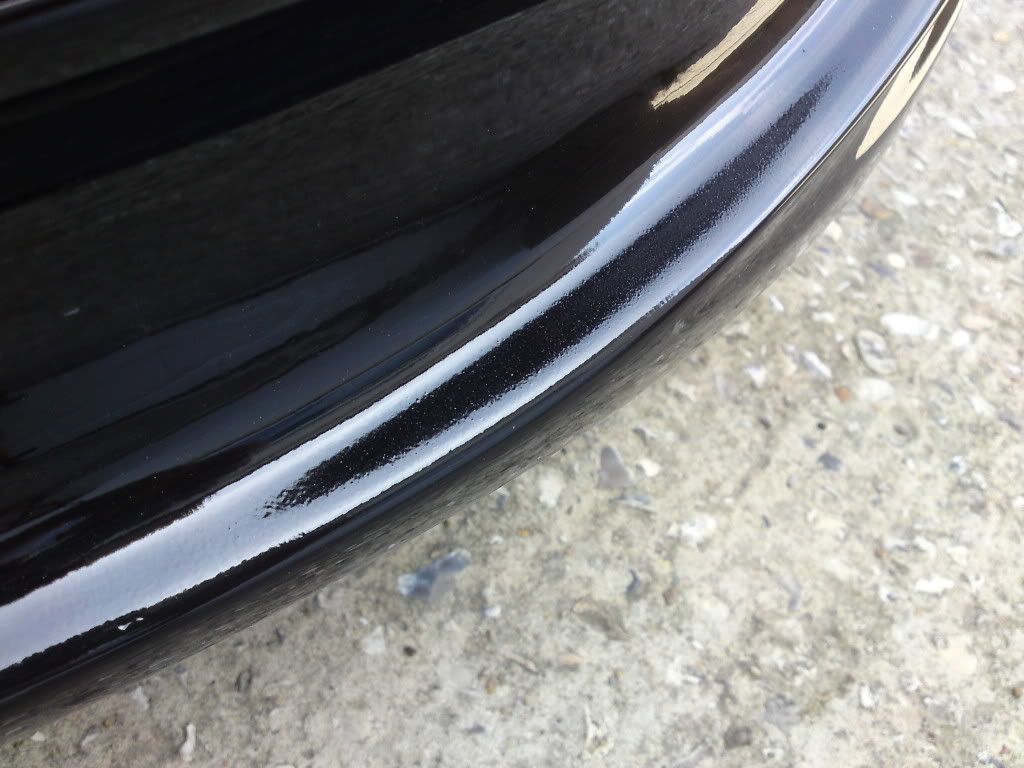 So..............................seeing as I seem to attract **** garages no matter where I go, it's down to me to rectify !!
I started with a chip that the previous owner had touched up, and had done so VERY badly. It was like a wort on the side of the car!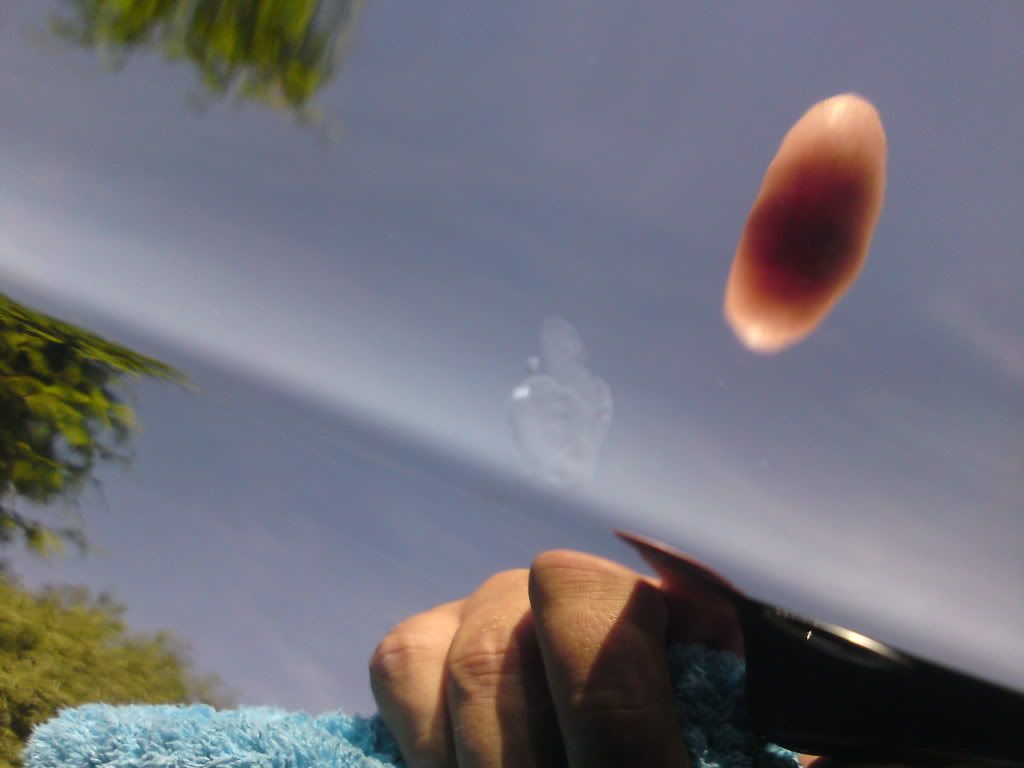 So out with the wet and dry...bit tricky as it was on a crease line but who dares wins and all that! lol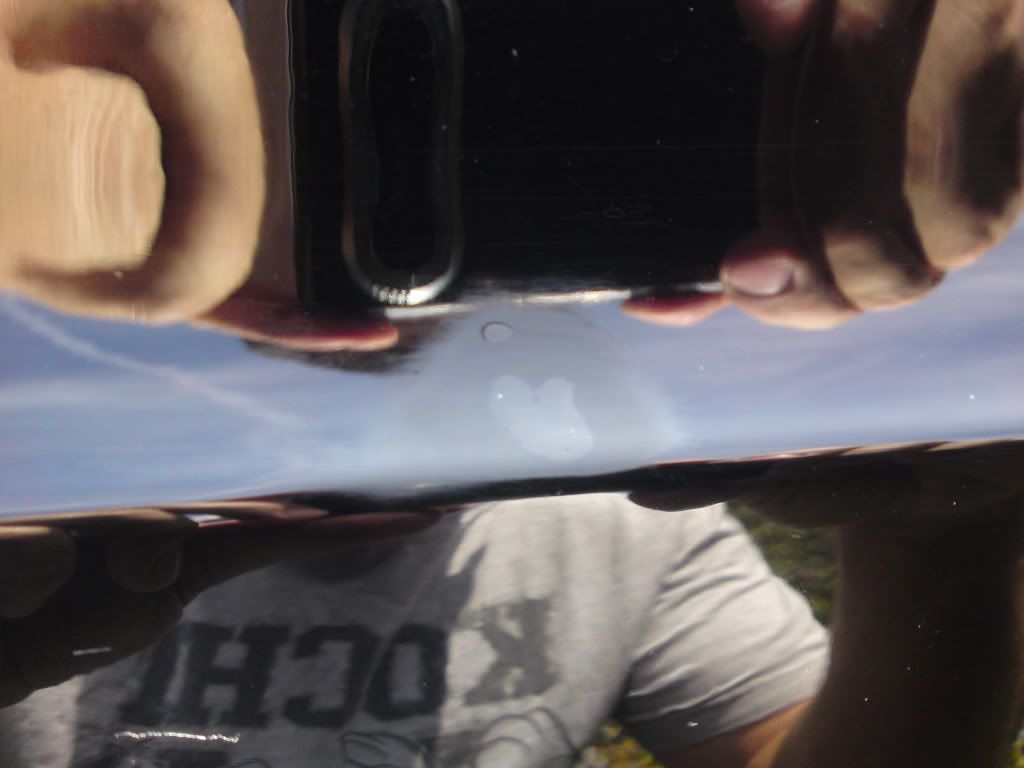 Then onto some cutting with the DA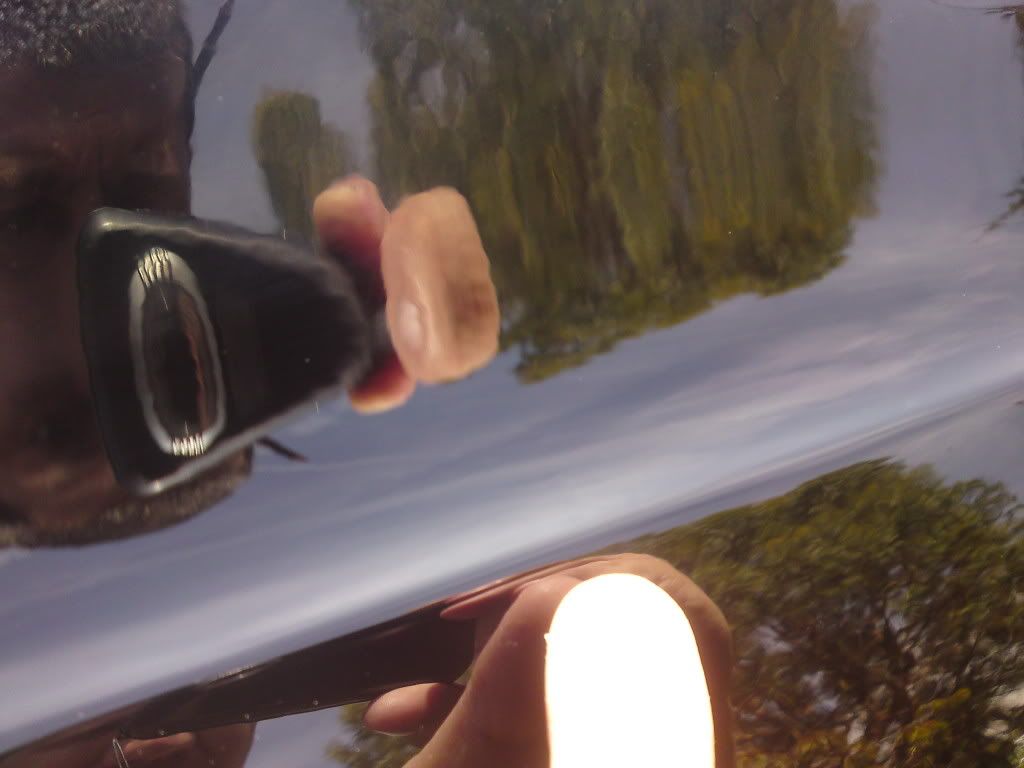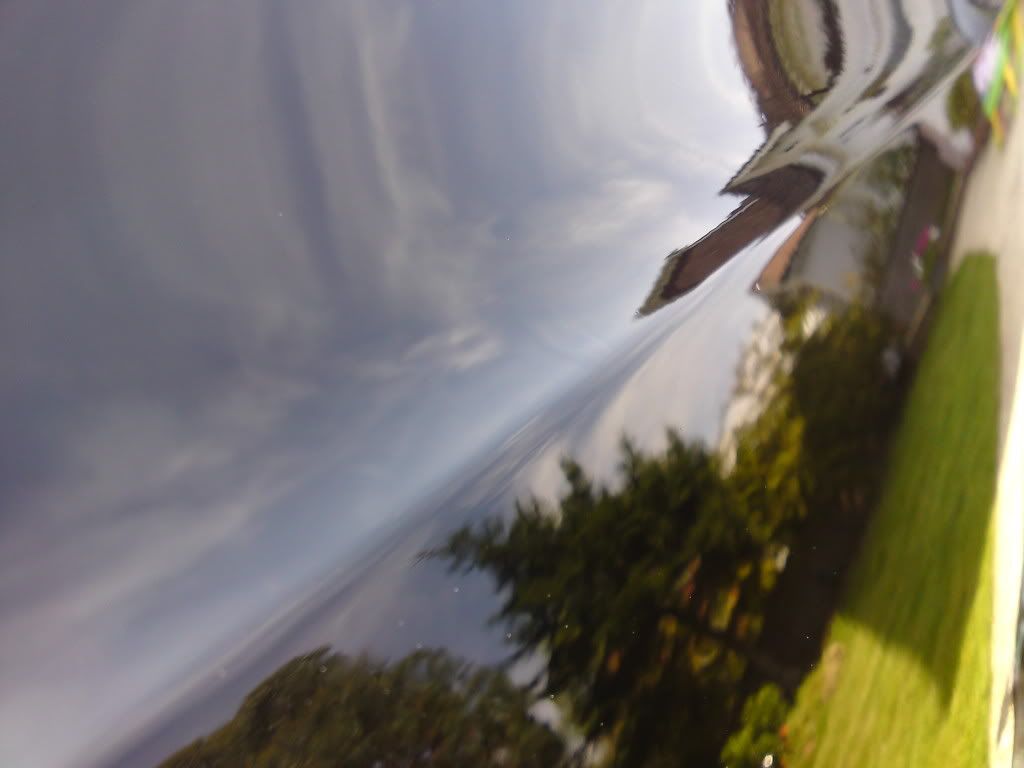 Overall, I would say 95% better than it was. Could have had another go with the wet N dry but for a daily driver, it's good enough for me.
Onto the front lip. Again, not a flat surface so a nightmare to machine polish. Doubly so as my small compunding pad gave up the ghost when I did the Audi and I haven't got round to buying a new one.
As you can see above, I haven't got a uniform sanded surface, but TBH I was just playing. I will do it again (and better) once I get a new spot compounding pad.
Still managed to achieve this however after just 1 pass.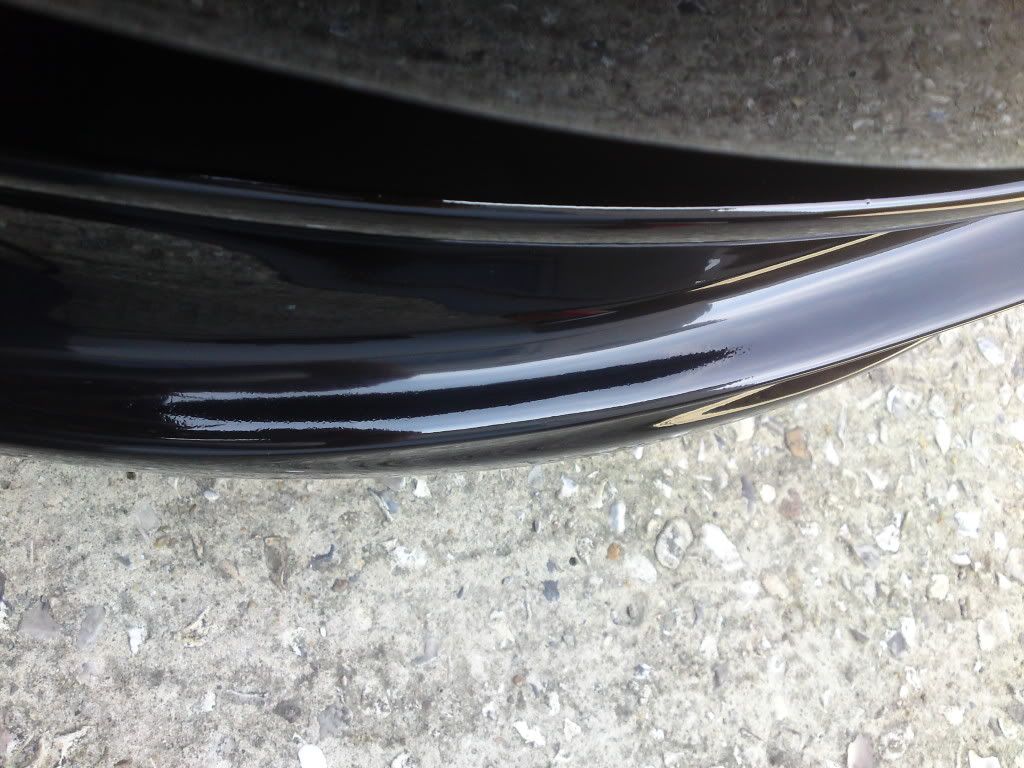 Onto the rear bumper where a nice new scratch had appeared !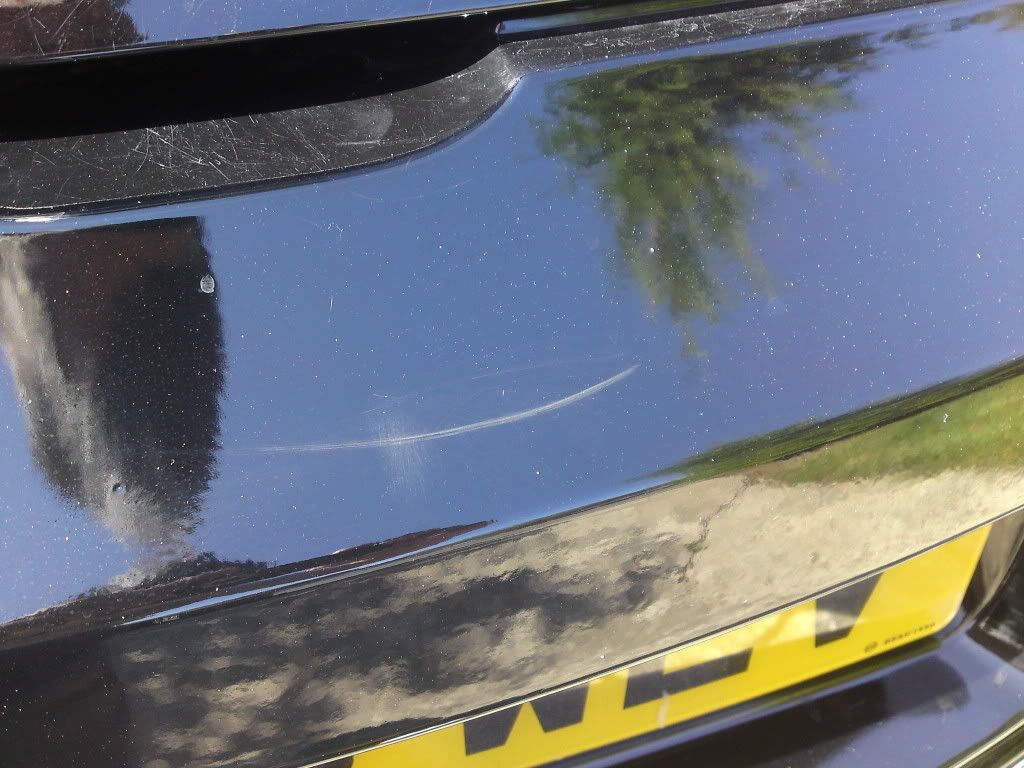 Oh...see where your fingers go to open the rear hatch? See how scratched it is? Well when they fitted my rear valence and painted the whole of the rear bumper.......they taped that bit off so it didn't get painted
After 2 passes, I have acheived this: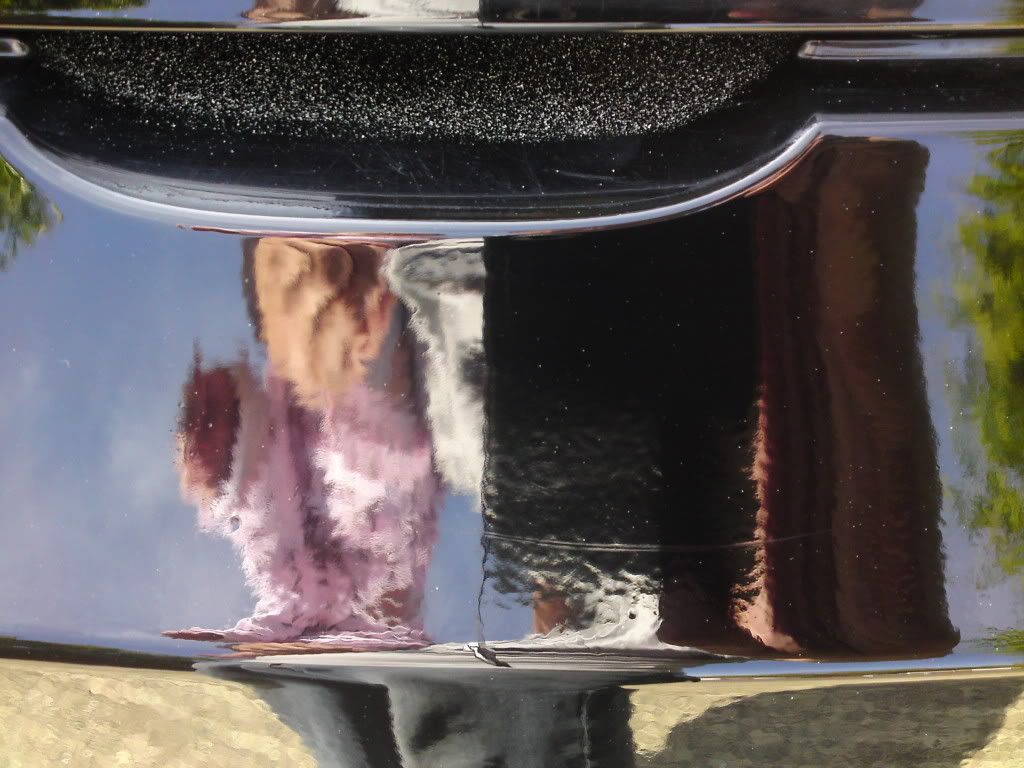 I haven't finished that yet, but the little one needed some daddy time so I will have to carry on later.
I'll be keeping this thread updated as and when I manage to rectify all the problems.
Oh. Before anyone ask. The work was done by an insurance approved accident repair center and yes, I did see some of their work before hand and yes, I spoke to a previous customer who was very happy with her car !!!