Pathtogo's car history
I started with a 1995 Punto 1.1 S
It had Nothing- No extras and No safety devices- Cost me ?ú1500 to insure as well. Ok starter car, lack of power steering and ABS made it not brill. Fiat build quailty werent too bad inthe punto, lots of cheap plastic thou. Also fiat decided a nice little clock would be more important than a temp gauge!!! Which meant when my rad themostat gave up i cooked the head. Fitted new head and clutch with my old man over a few evening and only cost a few hundred quid to sort.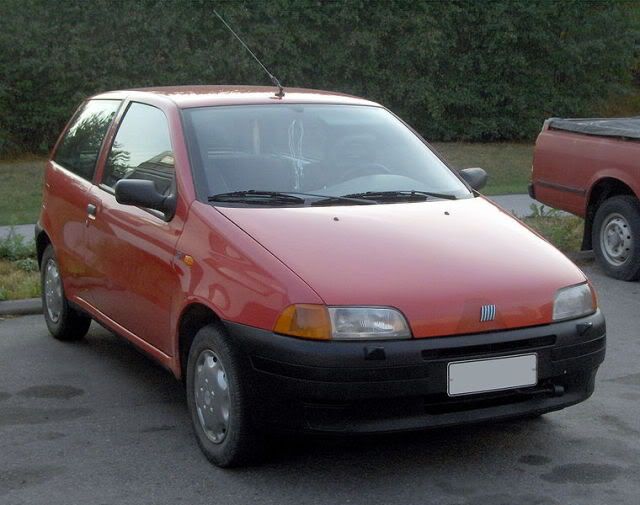 Next is the Civic Lsi 1.5 Auto- Paid ?ú1300 with 80k on the clock and found out it wouldnt go over 60mph, turned out to be the exhaust baffle had fallen down. Brought a new back box and all worked again. Cat has been destroyed but was a 1992 car so got away with it. Put on Dtm mirrors and Rover 25 gti wheels-which i paid ?ú30 for, and Corbeau seats and changed the back box and exhaust manifold for a stainless steel one- Bargain at ?ú110 brand new off ebay. Chance came up for the VTI so i got that.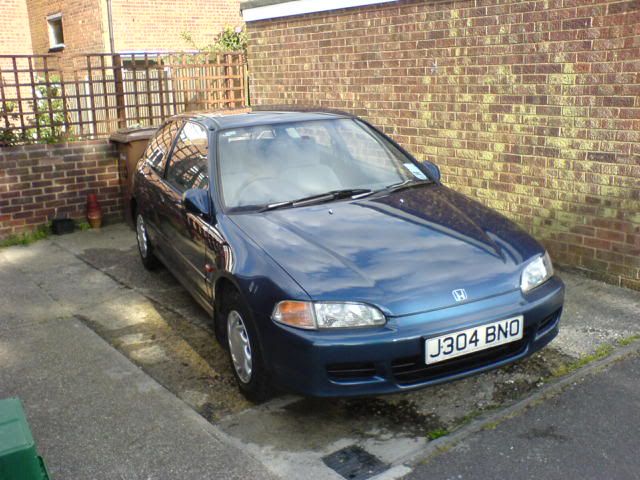 Then i went for the best version-Civic Vti with every extra- It had Air con, elec sunfoor, all elec windows and Honda bubble kit
1.6 DOHC running 160bhp standard
Brought from a bloke at my old firm how had spent ?ú900 on it the pervious year and his wife was fed up with it, i brought it off him for ?ú400 with 120k on the clock. The best price for a car i have every paid.
Kitted it with M3 carbon mirrors-Induction kit from austrialia, which sounded great and changed the exhaust plus the rover gti wheels
I changed the seats and rear lights which were a pain as they were US ones so i had to rewire the whole lot and use the reverse lights as the indicators and fit new reverse lights. I also made the custom spoiler-which is a impreza high level spoiler.
Had to sell the car as it failed the MOT needing ?ú800 of work and i was changing jobs and the garge took 3 days to quote me by that time i went and brought the Cougar. Sold the car for ?ú220 after removing mods but the bloke was honda mad and was going to drop the VTI parts into a show coupe so i was happy enough.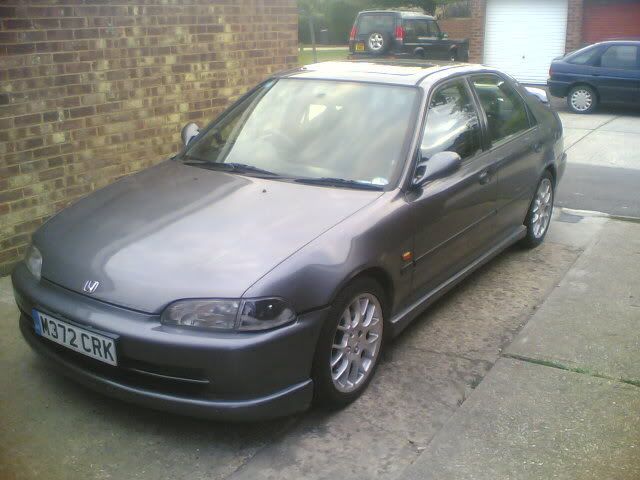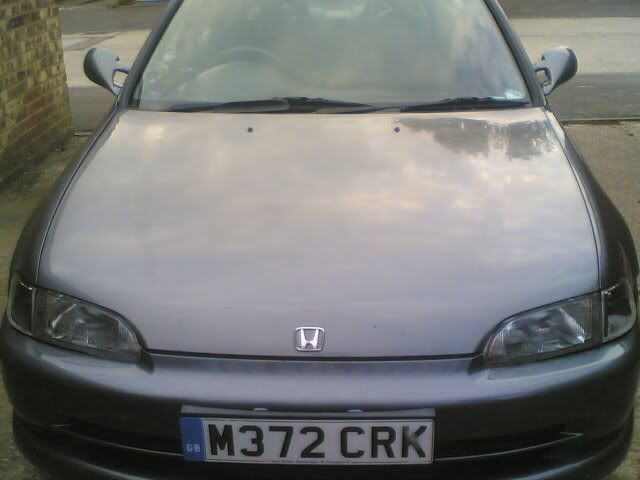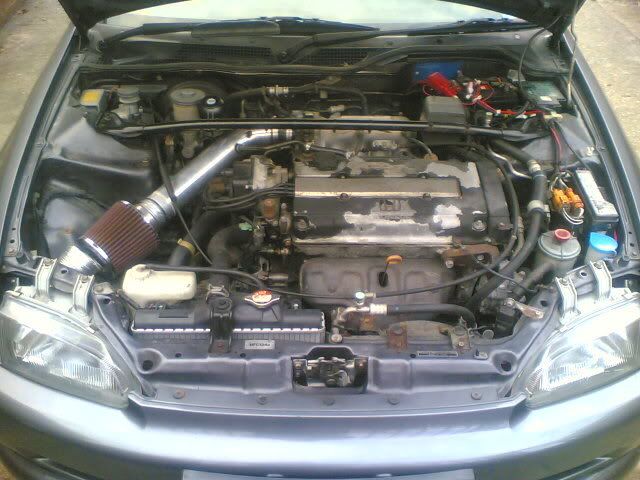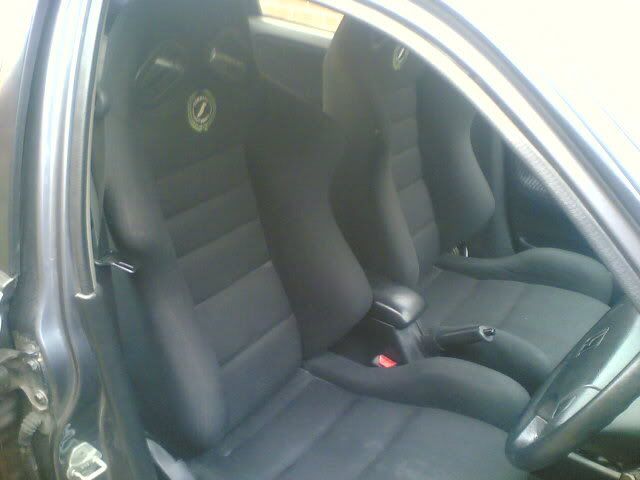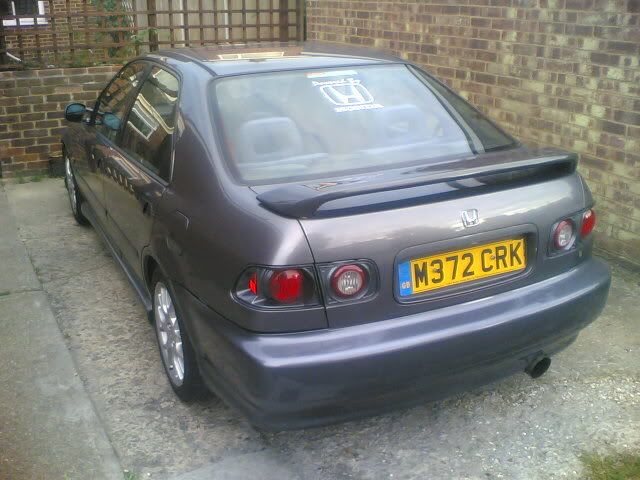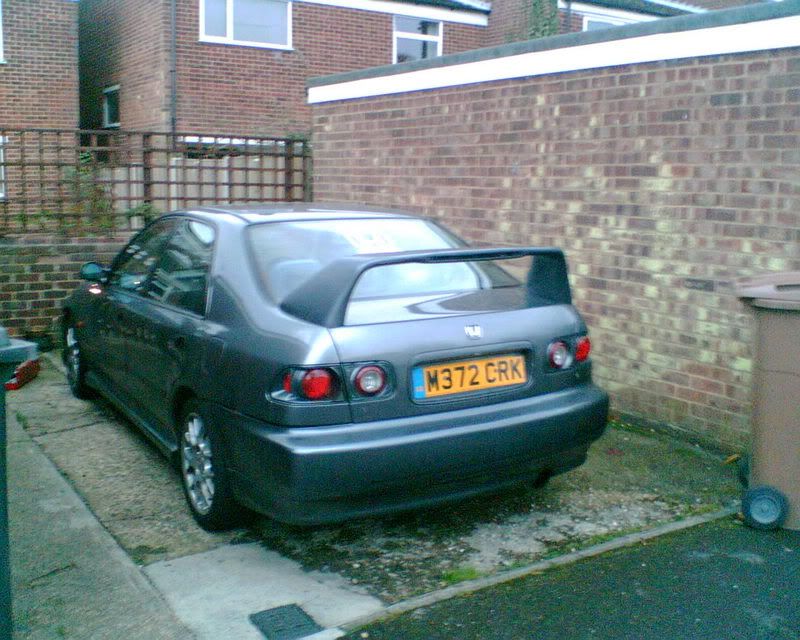 With the Vti- i kept with Honda and got a VFR 400- Paid ?ú1500 for it and it had 30k on the clock, i dont seem to pay more than that. Brill starter bike, which was fast and nibble, had lovely paint work and ended up with a 1k bill for it MOT and keeping it on the road. Kept it for about 6 months after and traded it in for the GSXR for ?ú500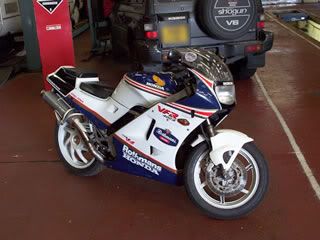 Then the Cougar- Paid ?ú3000 for it in 2006 and had 96k on the clock, and brought it from a dealer 50 miles away who was selling it for his sister who had it up for sale only 4 miles from my house on a road i used nearly every day. No real problems with the car, just only in the first few months a O2 sensor gave up, car still worked thou. Changed the alterntor and wishbones but before any problems started accuring. Kitted it up as you can see in my garage. Most reliable car i have had.
With the cougar i got my new toy a GSX 600- Which i paid ?ú3100 plus the trade in of my VFR. The bike has 9k on the clock and is the 2002 model. I have been told only the 2002 had this colour blue. I have changed the can for a Vinci one and going to change the undertray. My bike is my fav out of everything.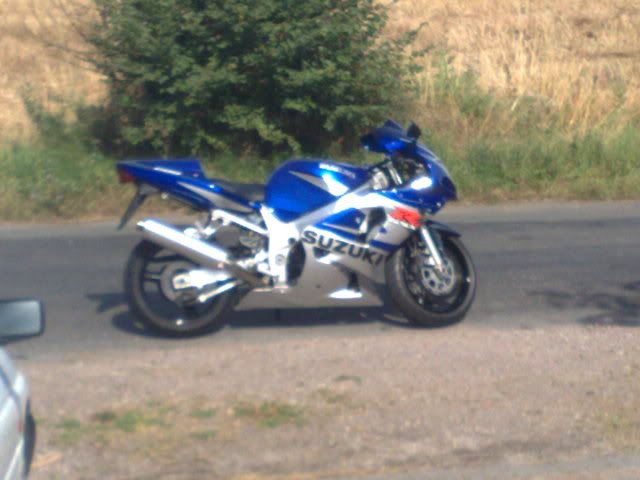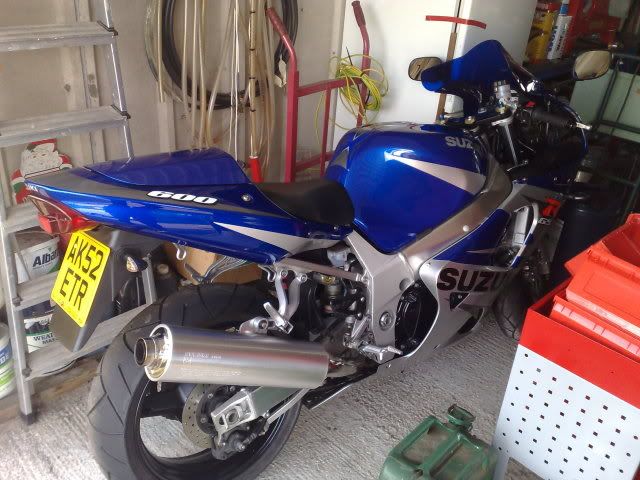 Last edited: