well i finally got the keys to my first cat last night and i love it! here he is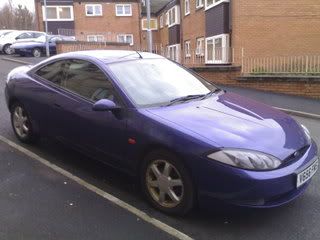 if you look carefully, you will see my old probe ("the hoff") in the background - hes leaving next week. here he is in happier times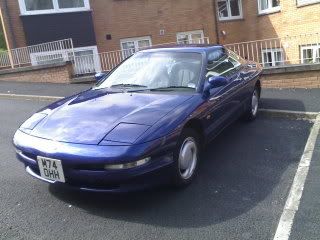 before i got the probe, my daily driver was a wee VW polo which, although not a ford, was a great car and never let me down. i still have it in my lock up as its not worth much in cash, but i went all round the uk in it and im just a sentimental old fool!
heres my cabs - the blue one, although having had a mk4 conversion (not by me) is an 1983 mk3 and ive owned it almos 3 years. the silver cab was my first car and ive owned it nearly 8 years, although its not been on the road since 2002 and is my resto project.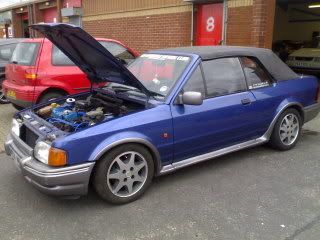 there is now ALOT more bling under the bonnet, euro-spec front driving lights, in-dash dvd player/screen and visor screens. ive taken out the mint 90-spec recaros and bubble wrapped them as this year im fitting bucket seats for a change. im also currently fitting genuine RS front and rear lower bumper spoilers, new genuine rs bonnet, 2 mutant subs, 1400w pyle amp and getting some new rims too. if cash allows, id like to fit twin webers, but i think thats going to have to wait till next year
it will be going into the bodyshop for a blow over as theres a few scratches needing seen to - i just hope i get all this done b4 the show season starts!
1985 escort cab - in lots of pieces just now...this is about the only pic i have of it relatively complete! lol!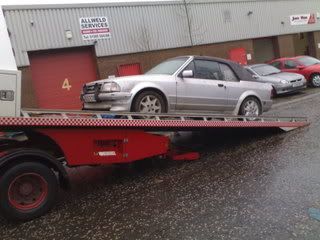 1983 xr3i - i rescued this from someones garden, fixed it up and got it motd...then never drove it due to insurance costs
owned for 5 years, i wish id never sold it as it was completely original but unfortunately after sitting in dry storage for years the rust still got at it and i figured it was time to let someone else have a turn.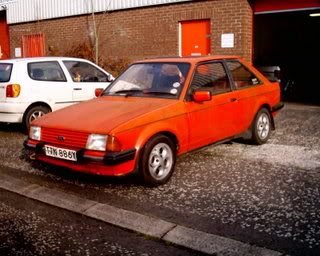 i also had a mk2 orion and a vectra over the past 8 years, but they didnt last long enough to have any photos of!
hope you like some of the above!