I was bored at home
and had the paints out so decided to paint the IMRC cover.
Easily removed by removing 3 bolts. Cleaned up, then rubbed down with fine wet'n'dry to provide a base for the primer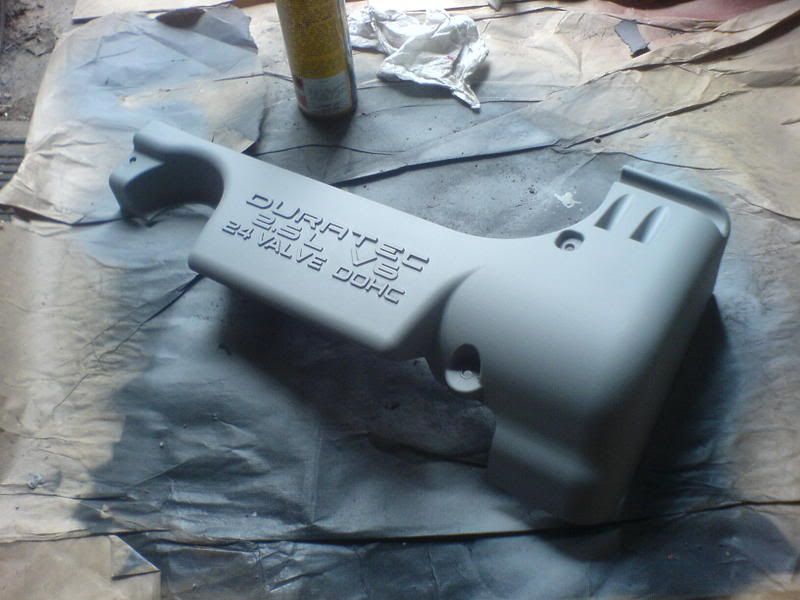 As usual the primer goes on very well, two coats applied.
Decided to be a little adventurus and whent for THREE colours (only afterwards did I realise i'd just used the AUDI Sport colours :roll: ) So we have Ford Rosso Red (had some left from my old Orion) Ford Stardust silver (about the closest your going to get in Halfords to Silver frost) and Ford Graphite Grey Metalic (the same colour i've used on my wheels)
I sprayed the red on 1st (couple of coats) it was an old ccan so didn't realy go on that well :roll: some slight runs!
Followed by the silver (no masking so the colours blend together) then the grey (i chose this last as it is near the Oil filler cap so is bound to get dirty)
As you can see it looks bloody good (especially with two coats of clear laquer on too)
Looks even better on the car (scratched it putting it back on :roll: DOH!)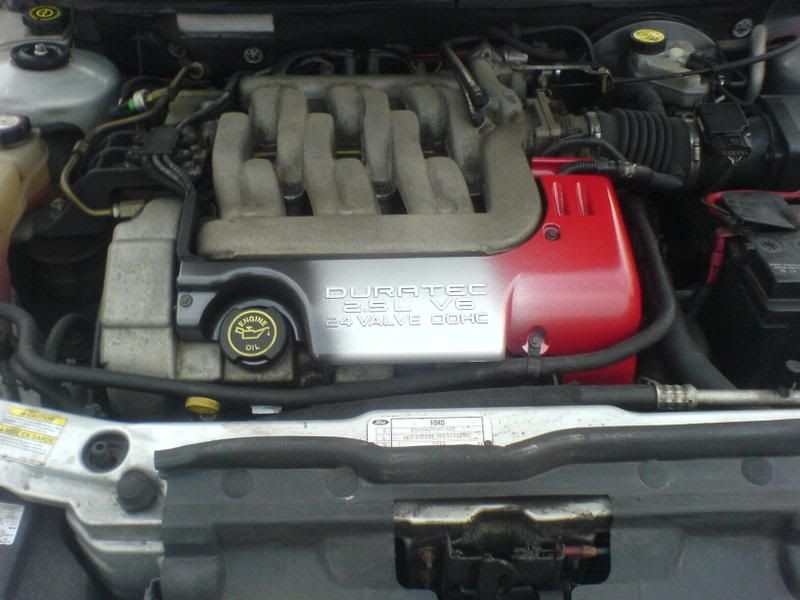 I'll just need to do the engine now and fit some dress up parts..... :wink:
NB: interesting note seen under the bonnet of a Lexus Is200 the other day, they put loads of cladding around the engine bay so all you see is the top of the engine nothing else, an interesting idea.....dunno if it helps with cooling though
:?