Seeing as a lot of our users host images for the forum from photobucket I have coded in an uploader to use when your posting on the forum. When your posting if you scroll down you will see a tab that says "display the upload form from photobucket"
This is a portal straight to photobucket and once you have logged in you can upload pictures straight to photobucket or browse your pictures via the thumbnails. Clicking on a thumbnail gives you the correct image code to paste straight into your post.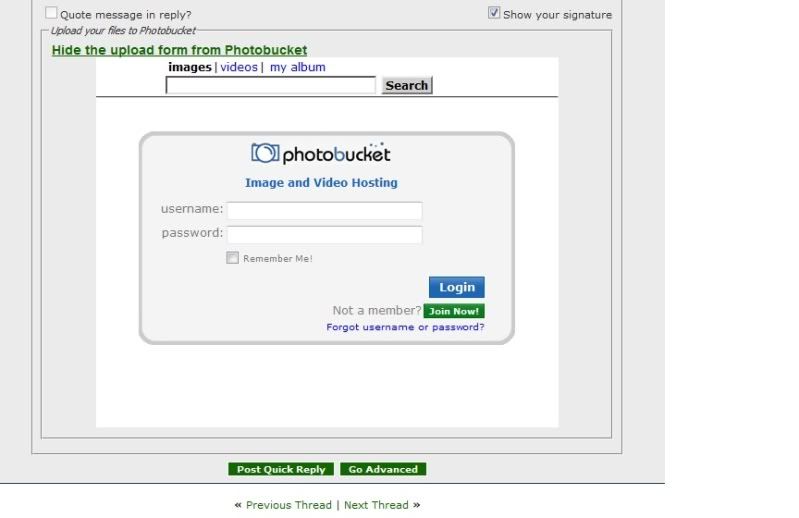 If anybody uses any other image sites imageshack etc I will have a bash at coding these in if demand is high enough..
Rob