First a little story, while on holiday I got talking to a young man whilst at the bar and the conversation turned to cars and then one of my favourite subjects detailing, he asked me if I had ever used Poorboys products (which thanks to Mako introducing me to blackhole) I had but only blackhole . It turns out he worked for a Poorboys distributer and said if I gave him my address he would send me some samples.
Because I was drunk I cant even remember his name ( shame on me ) and totally forgot about his offer, till a few days ago these turned up at the door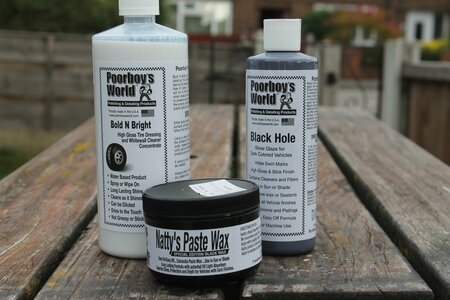 So not to miss out on a freebie I got to work, washed clayed and wiped the car down-
Firstly the blackhole as Mako says quality product very easy to use and very easy to wipe off, I used a buffer to apply just to get an even coat and then buffed off with a microfiber cloth
Rating 5/5
Easy on
Easy off
Perfect
Then the Natty paste wax
This is what I call a soft wax , I like to apply wax with my fingers and work it into the paintwork - my body heat made the wax very soft and very easy to spread evenly.
Then allowing the wax to haze and then buff off using a new microfiber cloth, there was no white powder at all and was very easy to buff to a high gloss finish
Rating 5/5
Easy on
Easy off
High gloss finish
Perfect
Finally Bold and bright
It says on the bottle its for rubber and plastic
On tyres applied with a cloth and wiped off excess- very good finnish
On plastic applied with a cloth wiped off excess very poor finnish, very streaky - tried it a couple of different ways always gave a streaky finnish
Rating on rubber 5/5
Easy on and good shine
Rating on plastic 2/5
Easy on but very poor finnish
I will keep an eye on durability and let you know
And now the pics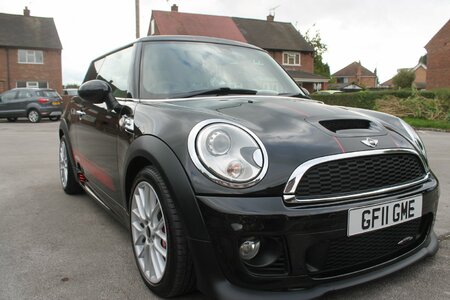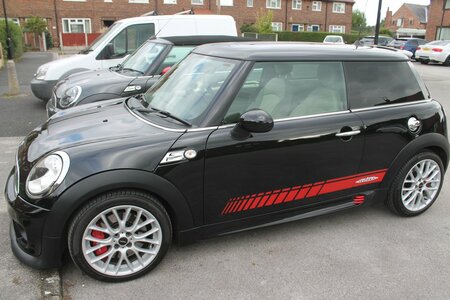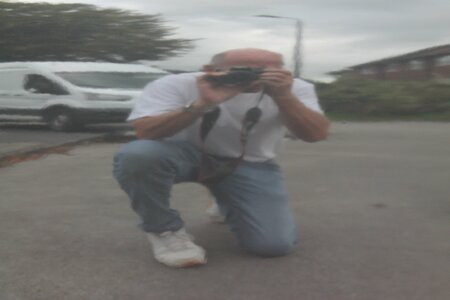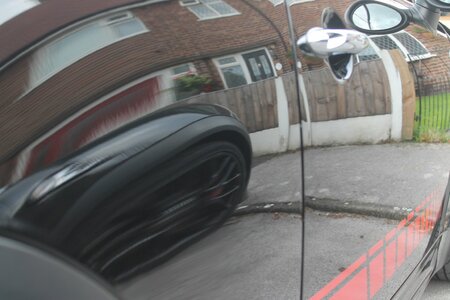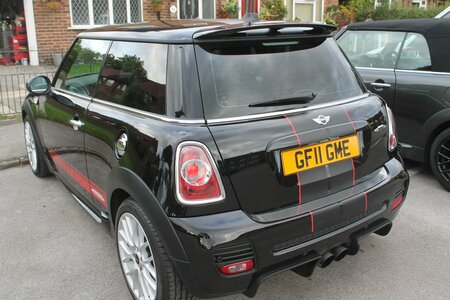 Pictures dont really do the shine justice but i am very very happy with the outcome