...taking delivery of the below items....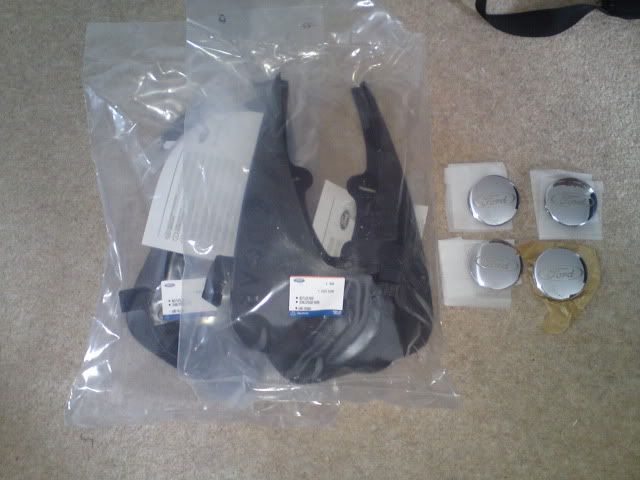 and inbetween and during rain, fitting them....
I was in 2 minds about the centre caps but I felt the fresh set would offset them better IMO...and was unsure about the mudflaps but the
cr@p
that was showing up along the side and lower bumper was annoying me. the rears were a pain as the bumper popper is a screw and wouldn't unscrew...but they are secure enough without them for now.
I'm pleased with the overall result - this is how I visualised it and aside from a heated screen, this is how it will be staying.
Next week it goes in for a few jobs; new front discs and pads (genuine Ford discs for £35, pads for £24
), new offisde front wheel bearing, drop link and CV boot