Myself, Mart and Tom set about stripping his car today for various people...
Tailgate for Mark.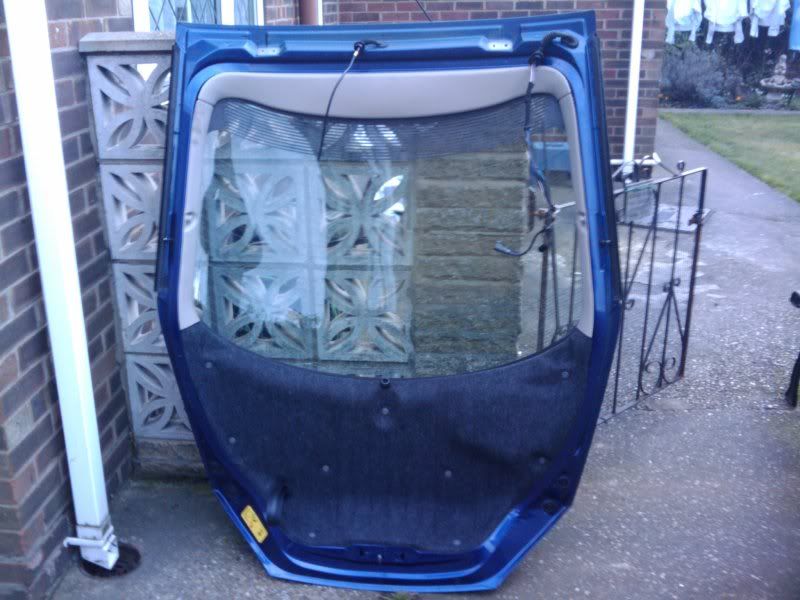 Engine for JJ
Engine was taken out the traditional way.... Grinder:ihih::ihih: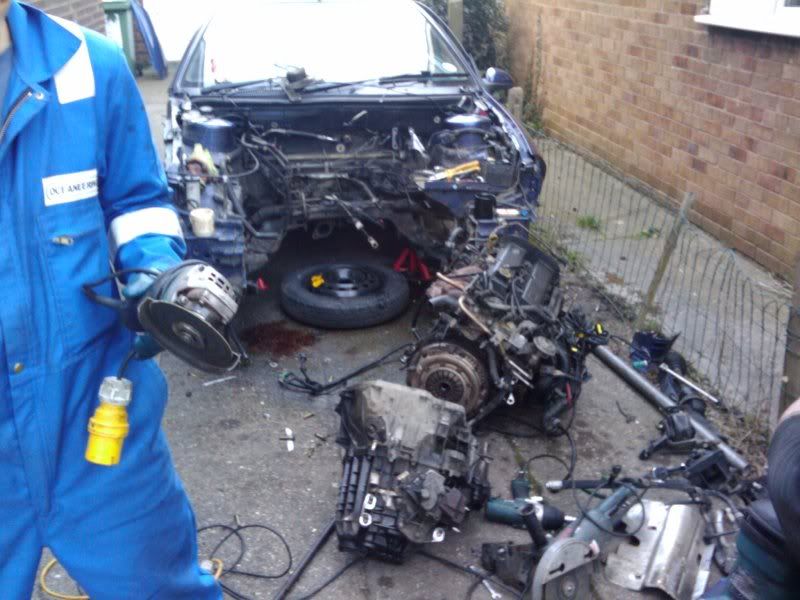 We created a hybrid dragster looking thing by the end of the day
looked sort of cool..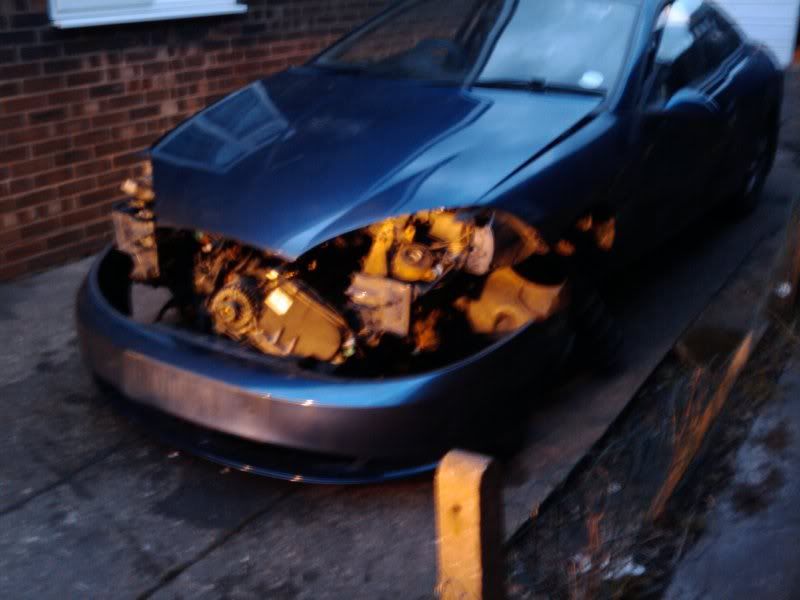 Jamie we did have a question for you?? The kettle transplant.:idea::idea:
Now we couldnt figure out how to get the gear linkage connected do you have any ideas??