Just a reminder of a standard V6 engine bay (Mine last year)
And now to the point.....I've missed out on so many bling filler caps I decided to make my own.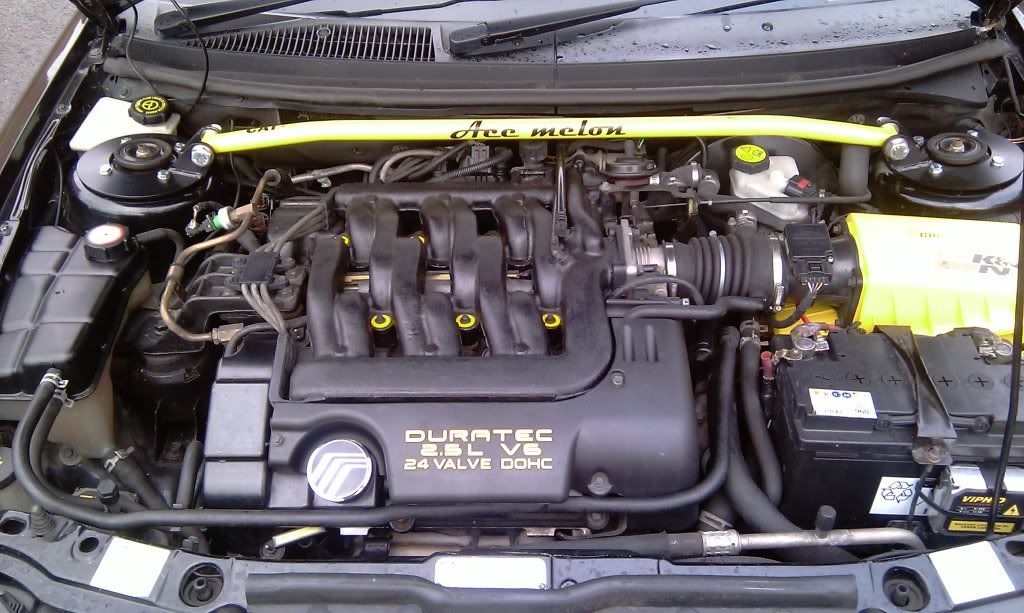 I think I've nearly finished with the engine bay now. Just some yellow HT leads and I'll call it a day.