Honorary Member
Club Member
Fitted my mongoose system yesterday..got a bit wet doing it, god i want a garage lol.
Old system off..took about 20 mins....
....mainly due to this:
Grinder sorted that out ...but it meant i had to remove the cat to get studs out :smile5:
Nice gasket
:
Had to drill the studs out and replacewith ss m10's
Fitted: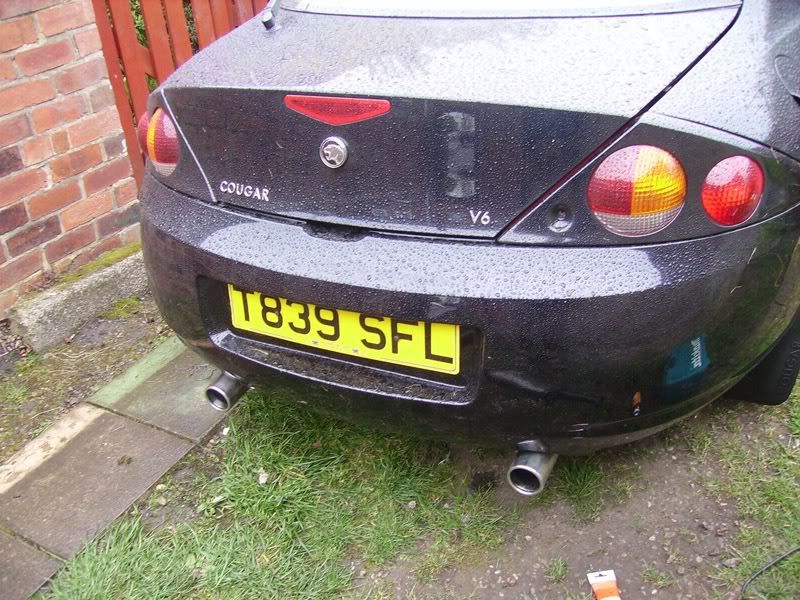 All slotted together great..a breeze to fit. You have to make a hanger for the nearside backbox..i happened to have a bit of m12 stainless threaded bar that worked a treat. All in all took about 3 hours.
Sounds very nice, actually quieter at low revs than my old standard zorst..which turned out to have been blowing quite badly:smile5:
Thanks to Charliecd001 for the great deal on the system
Thinking of painting the tips black..wadda you think.
Just need a Pid brand infil panel to finish off