Hi people!
Last weekend I finished my latest improvements to Phoenix
You will have to excuse the dirty car, I cleaned it on sunday but then it rained all day monday and tuesday :x :x :x
First off I
finally
fitted the PI springs I have had sitting in the garage for over a year :?
Was a nightmare job but now thats its done I can't be happier
Here is what she looked like before....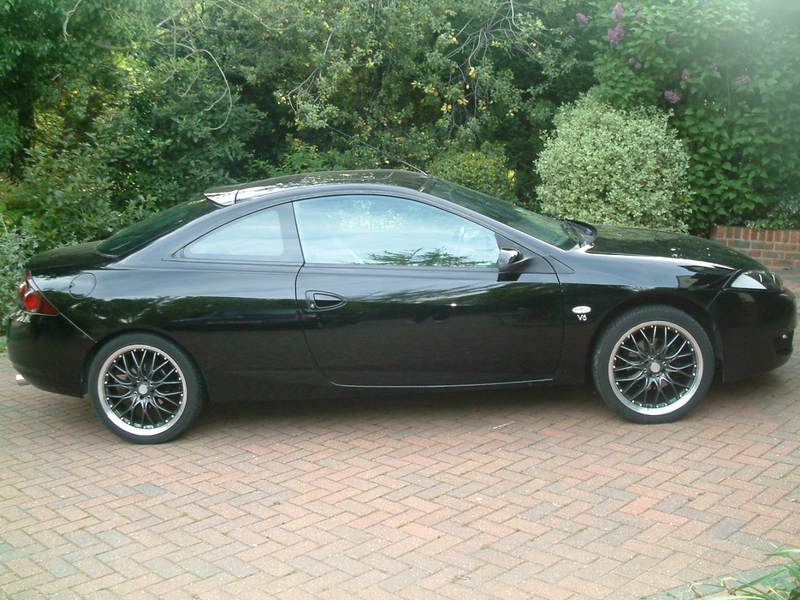 And here she is now 8)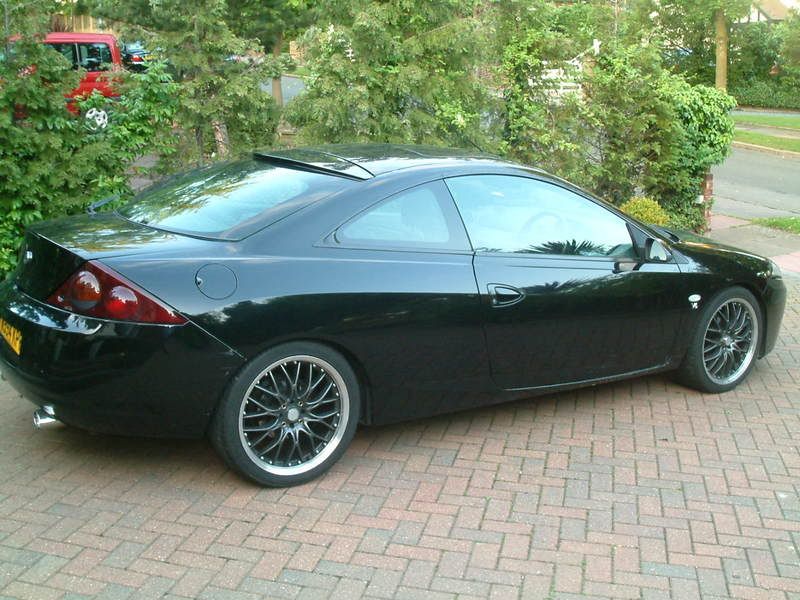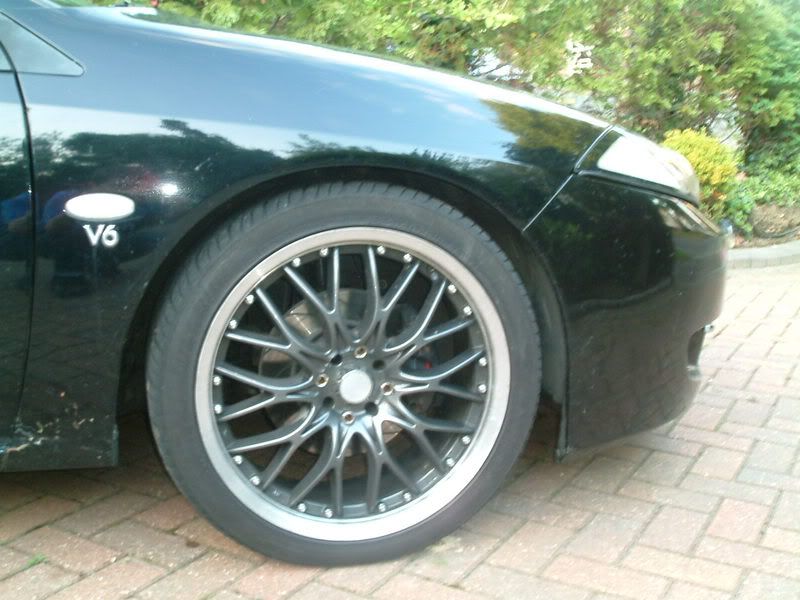 I also upgraded the brakes to Black diamond grooved discs and EBC redstuff pads
Although after finishing the suspension I couldn't be bothered to do them myself so I took it to a garage and let them struggle with it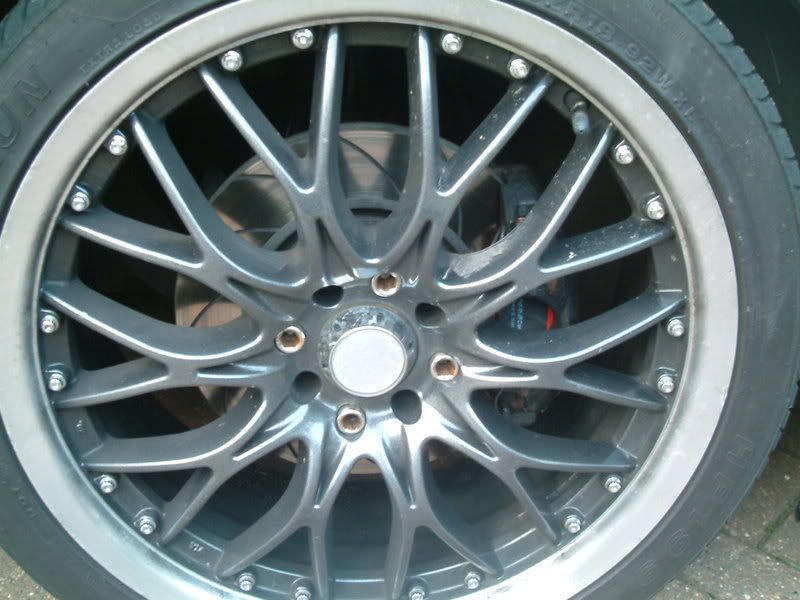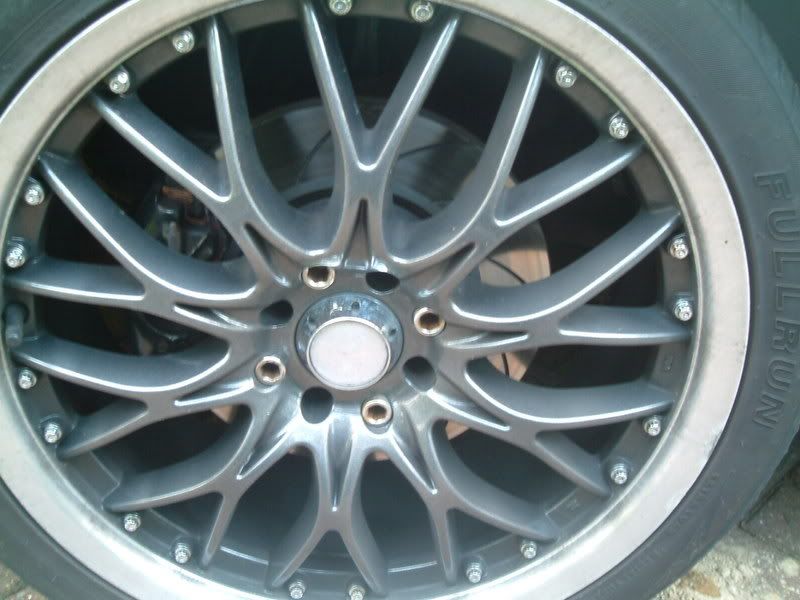 I am hugely pleased with the way she looks now, soo much better! The stance is spot on and the brakes look superb 8) Next I will paint the calipers red to match the pads
The car handles 100x better aswell, its unbelievable the difference the springs have made. It corners so much flatter and the understeer has reduced hugely, the dive under breaking almost doesn't exist now which makes the car much easier to control when you have forgot how tight a corner is
The ride is pretty harsh now though, you want to watch out for potholes
But it still damps pretty well and is not as hard as I was expecting. I have to virtually stop for most speed bumps now though, the front bumper doesn't give much clearence, but I'll get used to that. I have got over some huge ones without grounding by going very slowly so it should be alright. I have scraped some when I have gone abit too quick though
But all in all I think its a fantastic mod and would recommend it to anyone with aftermarket wheels. If you have standard bodywork ie. no kits or anything, you will clear all bumps without any problems
I have not even done a 100 miles on the brakes yet so I won't comment on how they are performing until they have bedded in, so far so good though
I shall do a full write up when they are at 100%
Thanks to everyone who helped me out, Jamie for all you excellent advice. Mitesh for doing a cracking deal on the brakes and for a service that was second to none. And to Paul for all his help in attempting to do it all in one day
I honestly really appreciate it Paul