All this talk of late about previously owned car finaly got me to scan some old photo's into my computer of my very own. The Cougar is only my 4th car as you will see.
Escort Mk3 1.3Litre CVH "L" 5 door
This the car that started me off in the early days of motoring, way back in 1992. Finished in "Sunburst Red" with Tan interior :wink: and fitted with XR3 14" "Cloverleaf" alloys (wrong size tyres @ 195/60 R14)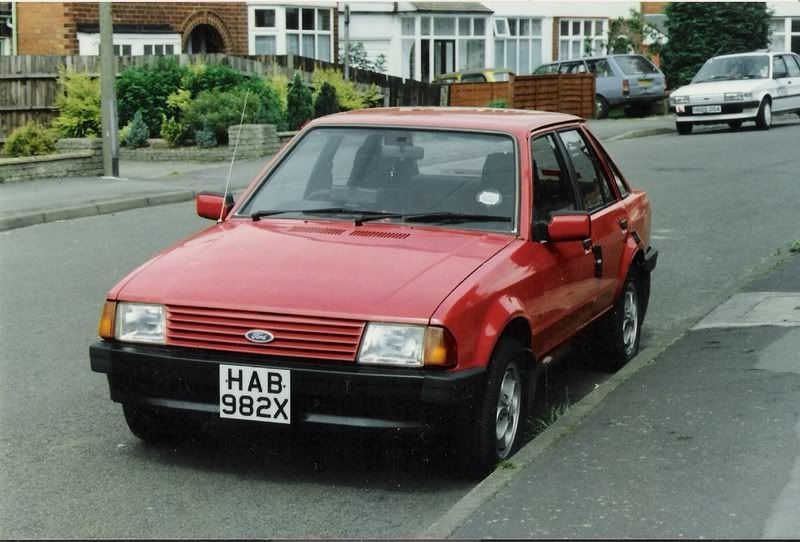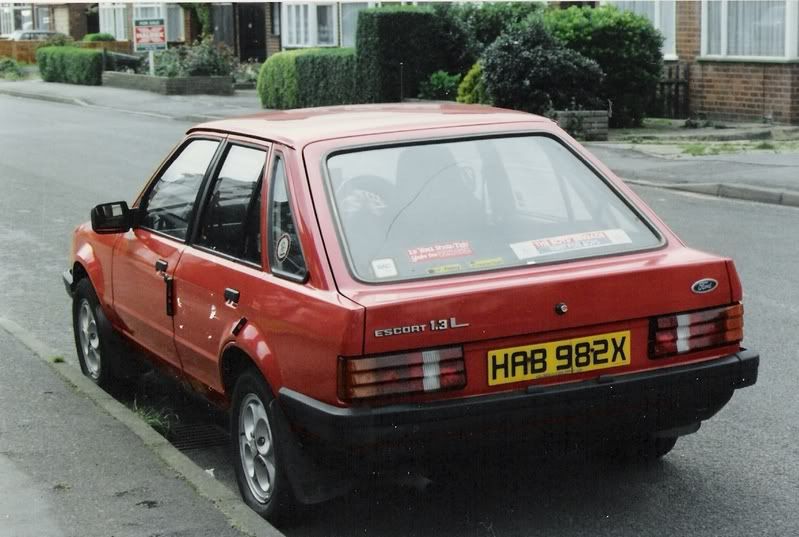 Didn't take me long before the moded bug "bit" me :twisted: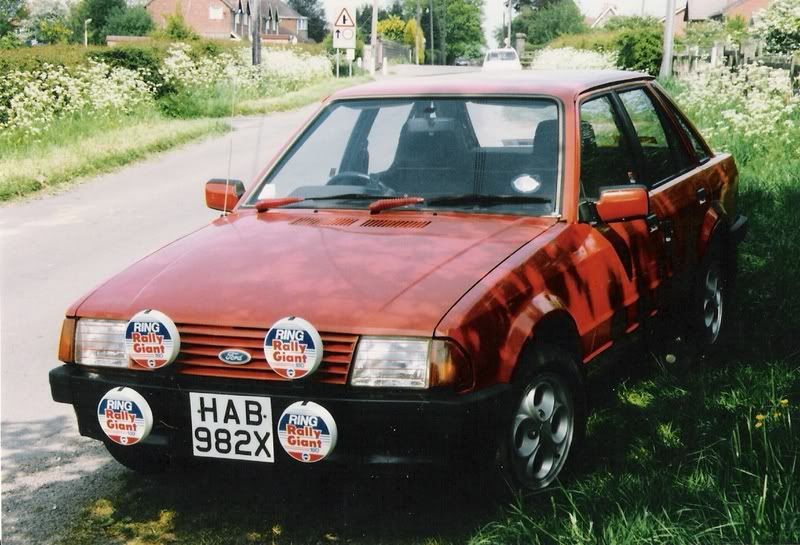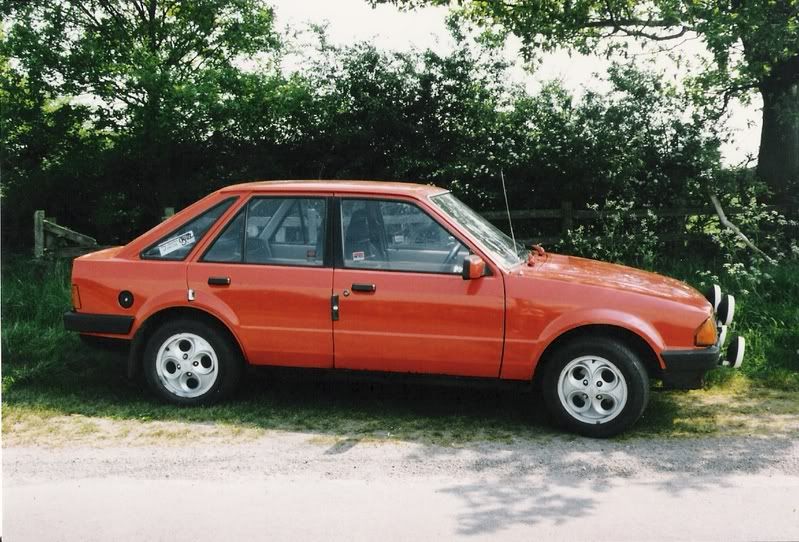 2x Ring "Rally Giant" Spots & Fog lights, Lightguard film, windscreen wiper boots, and some interior modifications too :arrow: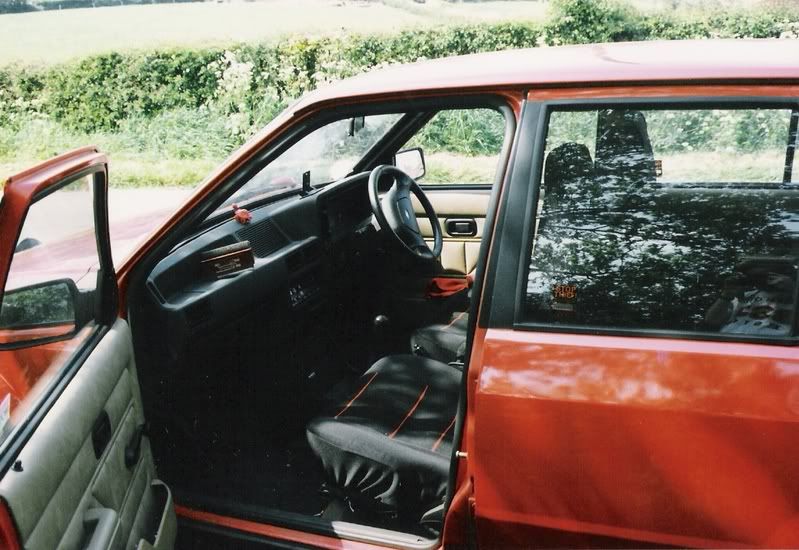 Didn't take some "pond-scum" long to relieve me of most of my Interior mods either :evil:
Obviously being an old car even in 1992 the rust and rot had crept in by 1993/94 time, so I did a bit of restoration work (no-one said it was any good though :roll:
)
Even took part in some charity work for RED NOSE Comic Relief.
Ah yes I think I actually Coined the words "Boy-Racer" "Chav" & "KNOB"
(Thats a Peco Powermaster back-box if your interested 6" x 4" tail pipe)
Sold it on in the end (No Tax or MOT) :roll:
Orion Mk2 1.6i Ghia
Now this was a bit more upmarket (well it was at the time) brought this in 1995/96. finished in rosso red and sporting Mk4 Escort Xr3i alloys.
The day I got it I had a total closure alarm fitted (even wound the windows up) and then had the windows tinted (this was
back in the day
when it was ok to have this done) 8)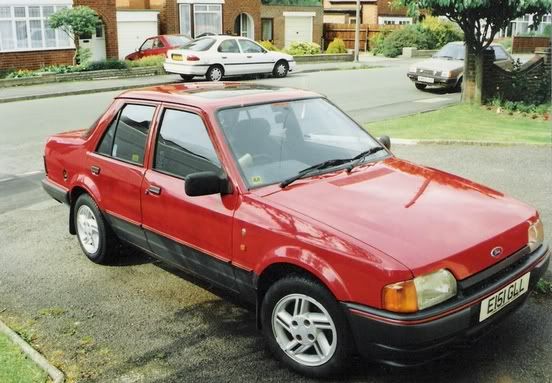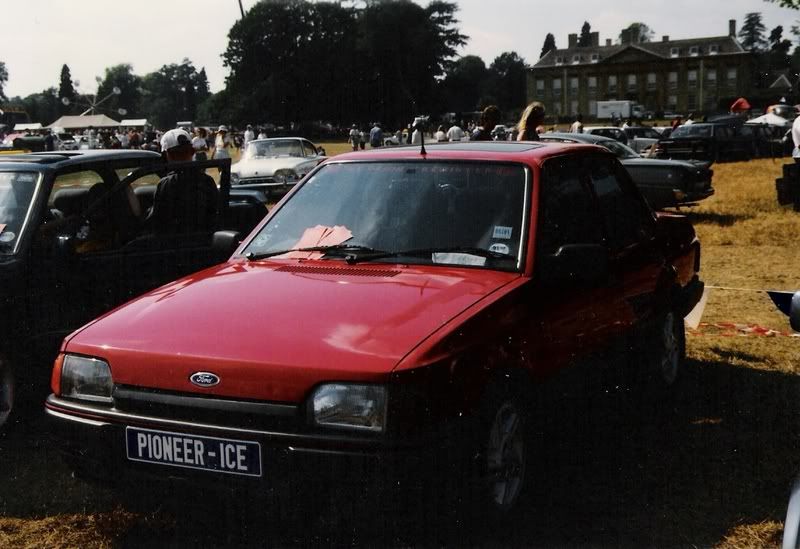 (That last pic was of the car @ Ford Fair 1996)
Was into my Stereo's even then as you can see :arrow:
Underfloor enclosure for the DSP control box, Three Pioneer Amplifiers (was 4 at one point) 4 speakers, Centre channel speaker, 2x 8" subs, 1x 10" Sub (fitted after the pic) CD-Multichanger, TV, VC-Player!
When a bit mad with the bodywork after then, obsessed with the DTM/Touring Car scene. As you can tell suptlty wasn't the aim of the game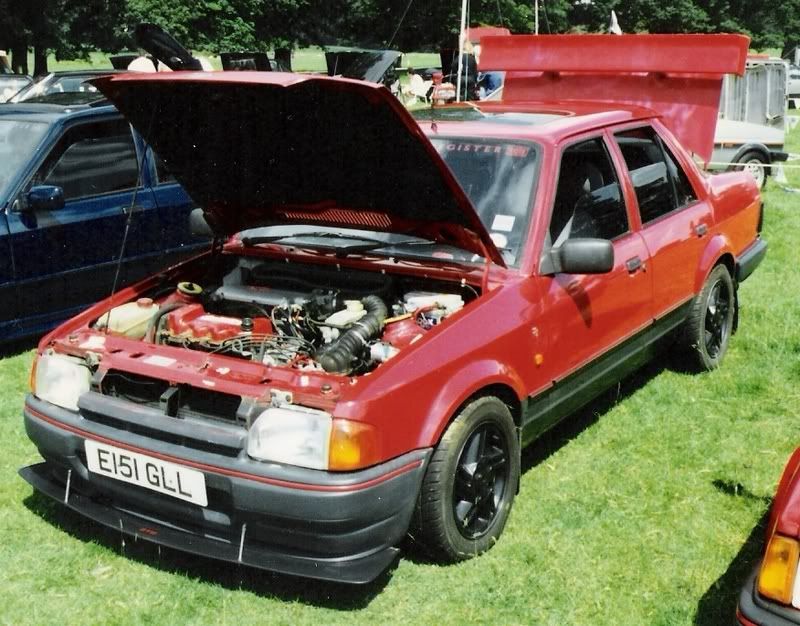 Was a member of the Orion Register at this point to hence all the car shows. Took my car on track a few times too in different guises.
Then I decided on a full respray so got a local guy who had featured his car in MAX-POWER to respray it totally body-colour.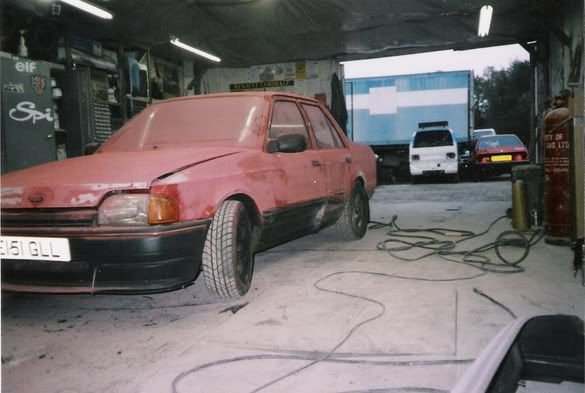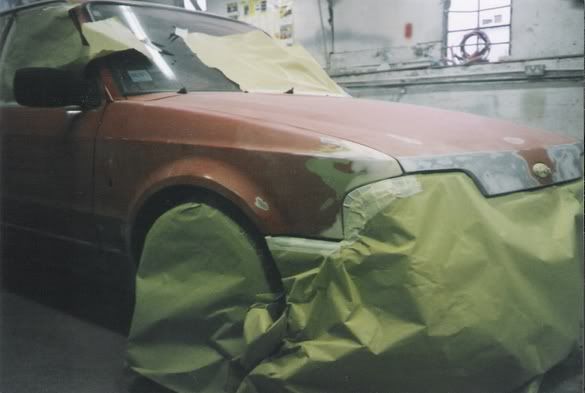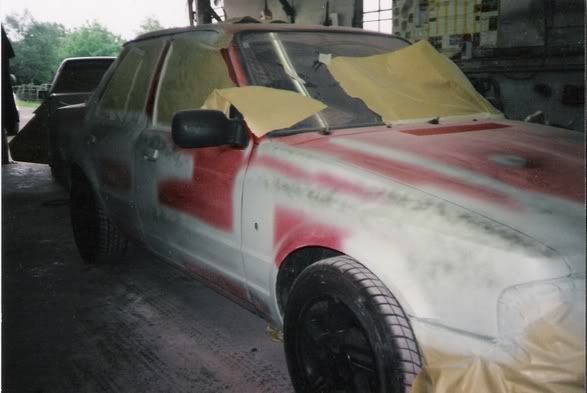 Then it was back to the show scene and on track at Silverstone.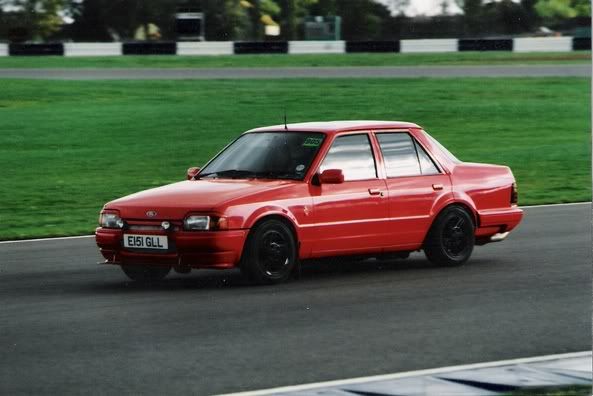 The car was modded with: Full Peco Exhaust & DTM Back-box, Pipercross Airfilter element, Split-fire Plugs, Lowered Suspension, Yokohama A510 Tyres (very sticky)
Part exchanged it in 1999 (It had been broken into one too many times) at the local FORD garage for my next car.
Escort MK v (B) 1.6L (Zetec) "LX"
5door.
Think I must have had my sensible head on when I got this car, it had NO Alloys and was bog standard :? finished in Caymen Blue Metalic (nice colour) and fitted with the Standard LX extras of electric windows (front), and a rear spolier.....ooooh :wink:
(Thats actually the day i brought the car, i even made myself late for work)
Still didn't take me long to get modifing the old work horse. Had a cracking ICE instal fitted (still got some of the kit in my Cougar), Jetex Full system (from the cat-back), K&N Induction kit and debadged the grill.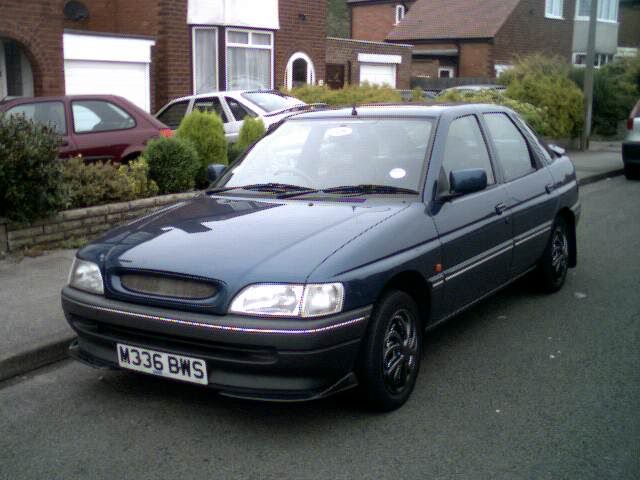 (thats a pic just before I sold the car in 2004)
Took It on track a few times too, just because i like to kill my clutch, brakes, suspension, fuel bill etc.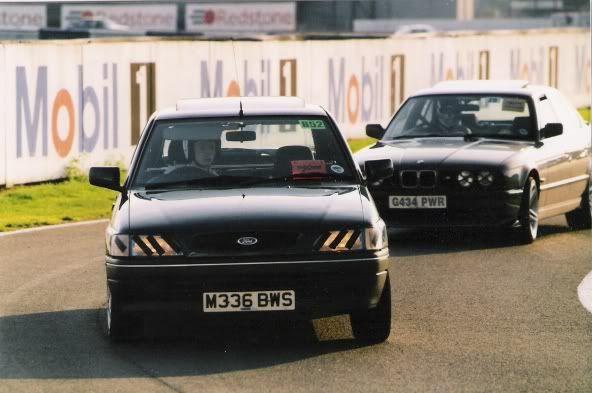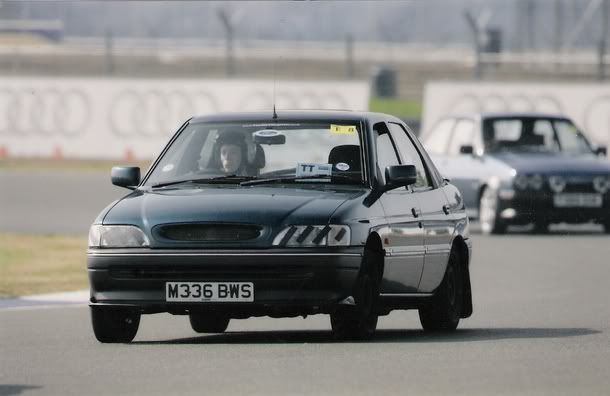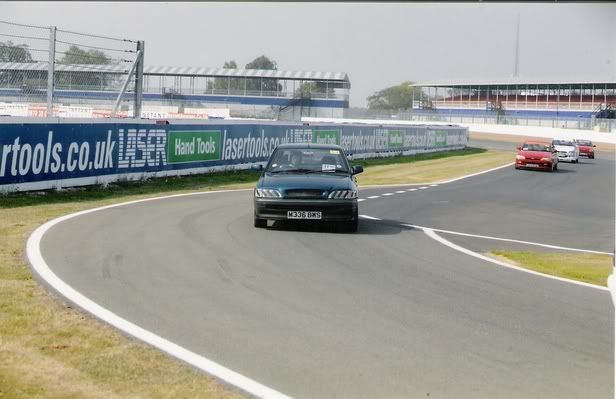 Was a member of the MK V Register & FLORD (Ford Lovers Owners Rodders & Drivers) while I owned this car.
Sold it in 2004 a couple of months after buying the Cougar (actualy had them both on seperate fully comp insurance policies)
There you go a full life history
gona keep the cougar till it falls apart (going on the roads around here that wont be long) as my moto is
dont replace it if it aint broke