Hi all,
I just thought I'd quickly say "Hi" to you all, let you know a bit about me, and see if there's anyone else on here from Kent?
I'm Tony, I'm 46yrs old, I live in Dover with my wife & teenaged daughter, and have been a FORD nut since I started driving back in 84, when I bought my 1st Mk3 Cortina.
Through the years I've owned Cortinas (was Kent Area Rep for Mk3 owners Club until a few years ago), Capris, Sierras, Mondeos, and eventually got into V6 Cougars last year (even my wife Karen drives a Puma, LOL).
Up until Aug 2007 I had never even owned a non Ford, but my last "Project/hobby" car got totalled in Jan 2007 (a fully restored & V6'd 2dr Mk3 Cortina) and I was looking for another Project/hobby when I got offered a partially done "Knight Rider" replica, so I jumped at it, and have been continuing the conversion ever since (nearly finished now
).
It isn't as nice to drive as the Cougar, but it certainly gets noticed wherever I go, and puts a smile on everyones faces.
Here's a few pics of our "Petrol driven" family...
My Cougar...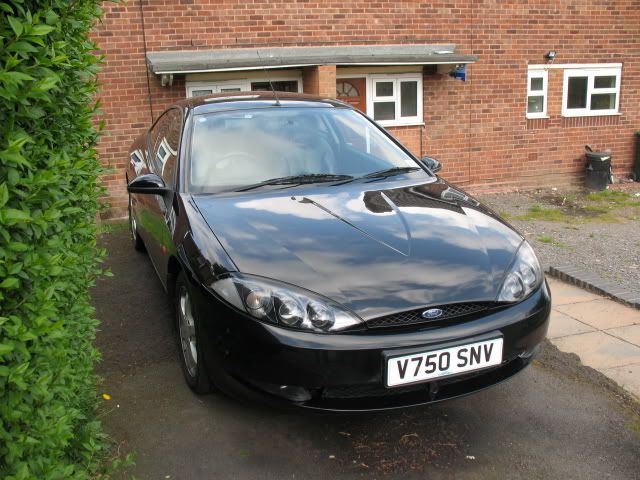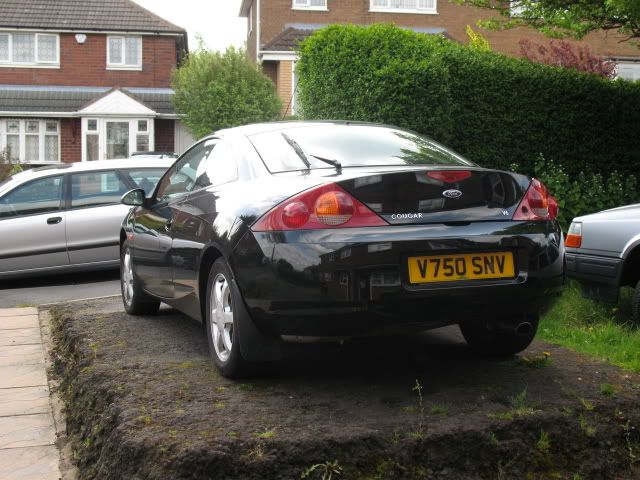 Karen's "Yellow Peril" (far better than the "Blurple" one she had before, LOL)...
And introducing the "Knight Industries Two Thousand (or KITT if you prefer, LOL)......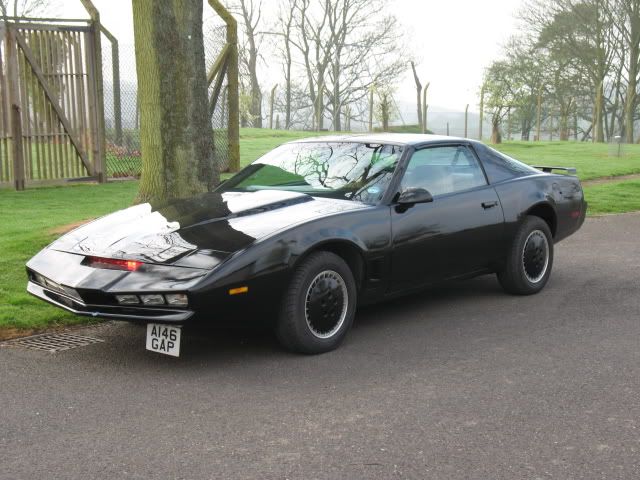 Also, here's a pic of what some idiot in an NHS truck has done to my "Baby" (reversed into it while I was parked in a layby!!!)...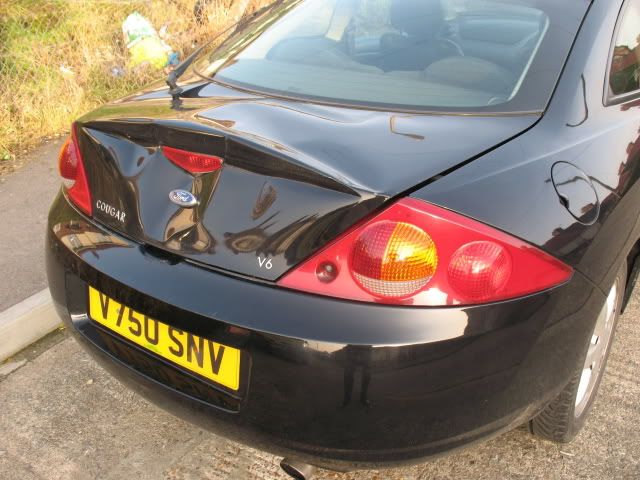 So if anyone knows of a Black Cougar being broke for parts with a decent tailgate, please let me know (I've put a "Wanted" ad in the Classified section too).
Well, that's enough rambling on for now,
Talk soon,
Tony