Admin (Uncle Al)
Club Admin
Nov 20, 2006
26,518
8,334
I bought the 5000k HID kit from Lewy, fitted them and found one hid bulb not working
, so i looked on ebay and found a pair of H7 6000k's for ?ú21 including postage
http://cgi.ebay.co.uk/ws/eBayISAPI....m=320272367881&ssPageName=STRK:MEWN:IT&ih=011
Well the lenses on my headlight units are pitted to hell and reflect light in all directions so i decided to swap them from a spare pair which have been occupying space in my garage for quite a while now.
I wanted to keep my "angel eyes" intact so i only needed to split the units to swap the clear lenses over.
This meant stripping four headlight units :yikes: .Imagine four units all split and in the kitchen, headlight bits all over the worktops :yikes:
, needless to say, i did this lot while Vonny was in bed :skep:. I put the good lenses onto the units with the angel eyes and while they were open i fitted the 6000k HID's, I also fitted the 12v pc fans to the rear covers, to help cool the three angel eye inverters. Went to get the beam alignment checked today and all is ok
.
Since fitting the 6000k HID bulbs, i found out that if they are connected the wrong way round, ie: wrong polarity, the bulb will not light but it will not blow either. Armed with this info i decided to re-check the 5000k bulb from the kit i had off Lewy, yes, you guessed it,it worked fine.I had previously fitted the bulb the wrong way round.
Two 5000k HID bulbs spare
.
Some piccies:
The first thing i noticed is just how much whiter these are than the standard bulbs.The photo's don't really do justice.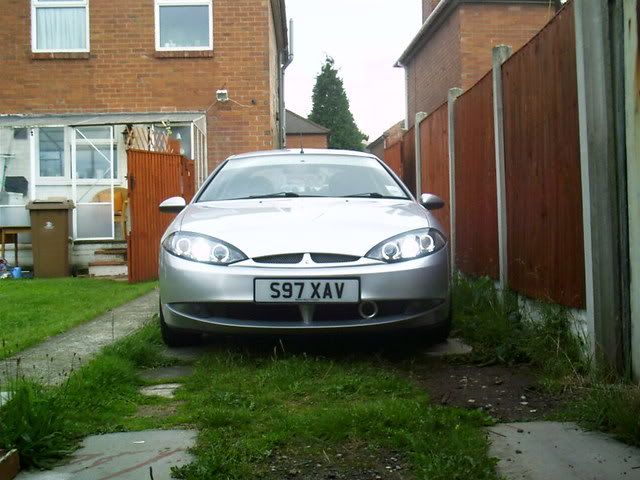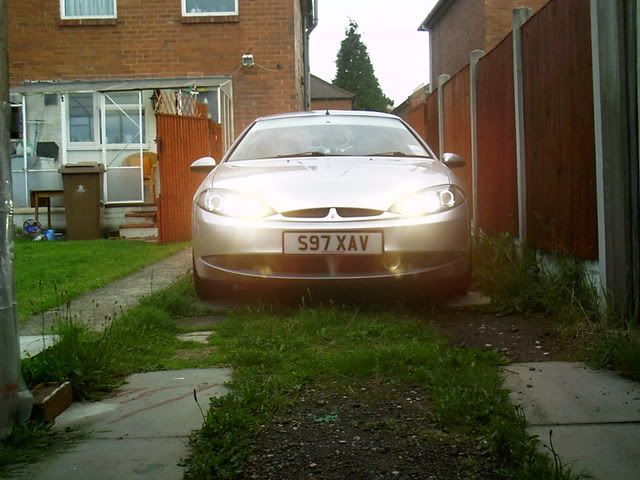 ;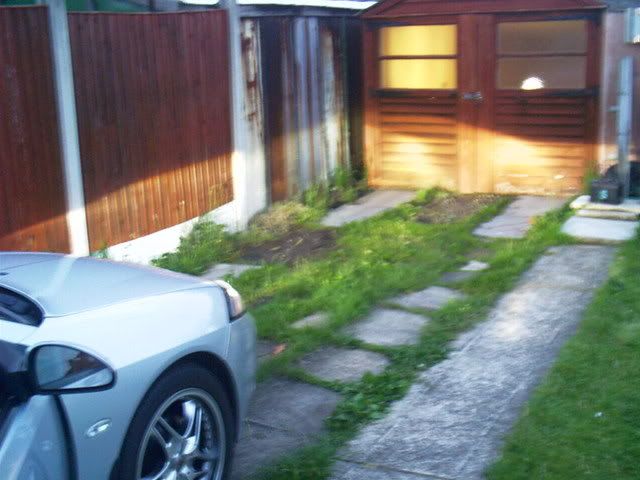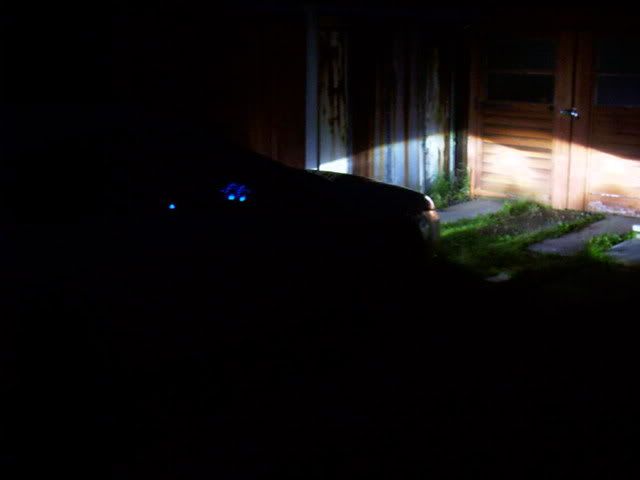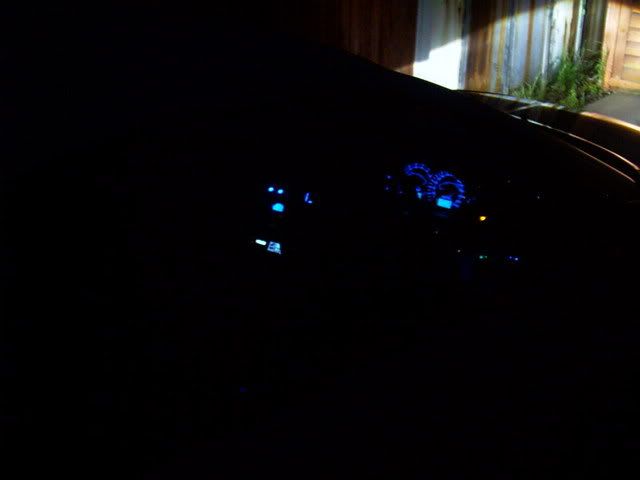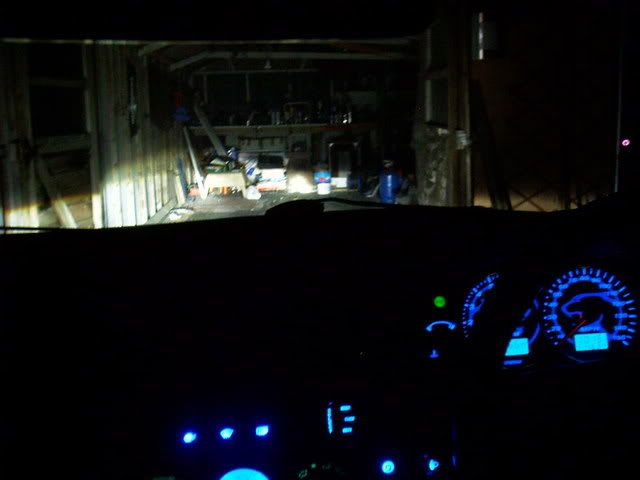 Notice the MPG?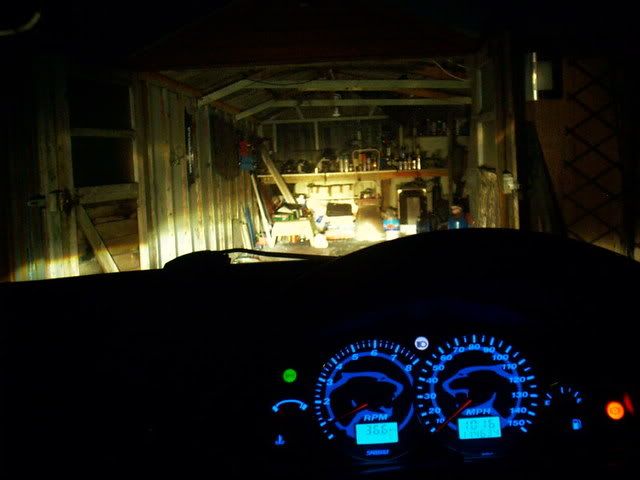 .
A couple of mobile piccies i took while waiting to get the beam checked: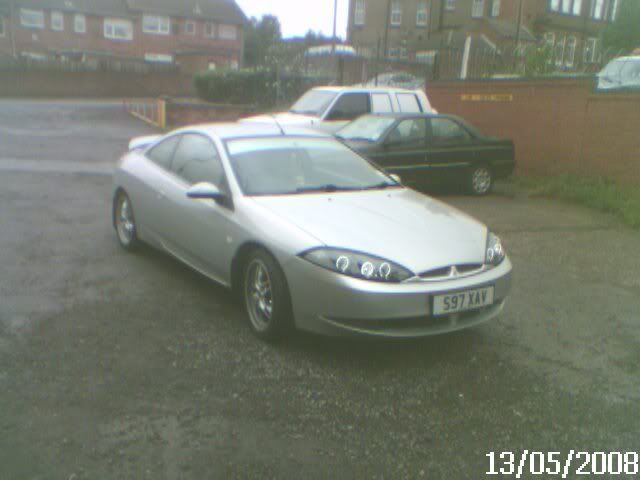 The Red car in the corner is a brush painted scrap Triumph TR7.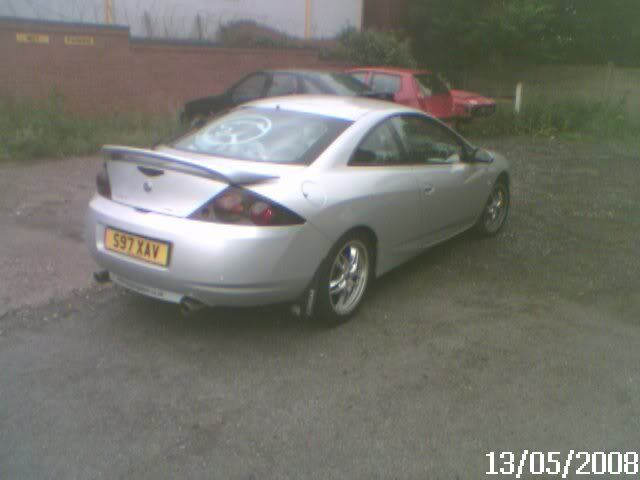 ..
The new lenses are much clearer than my previous ones: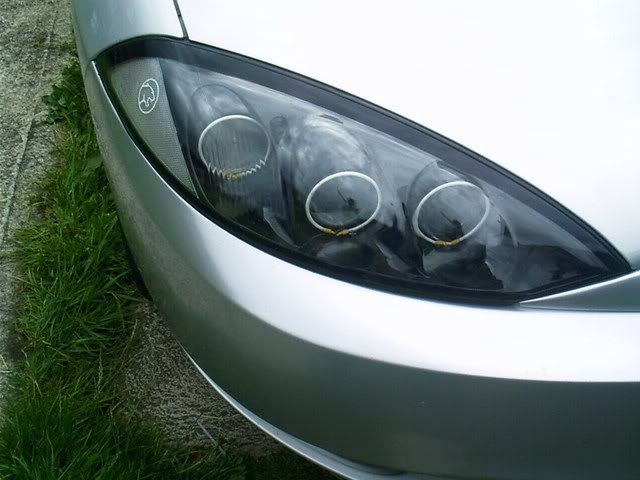 And you must have noticed! :smile5:
While the unit was open, i decided i had found a use for a couple of spare cougar head logo's. :wink5:
.
Last edited: