I started this about 6 months ago and it's still a bit of an ongoing job (got the speedo to do yet) but all the hard work is over now as the HVAC is finally done (thank God!!)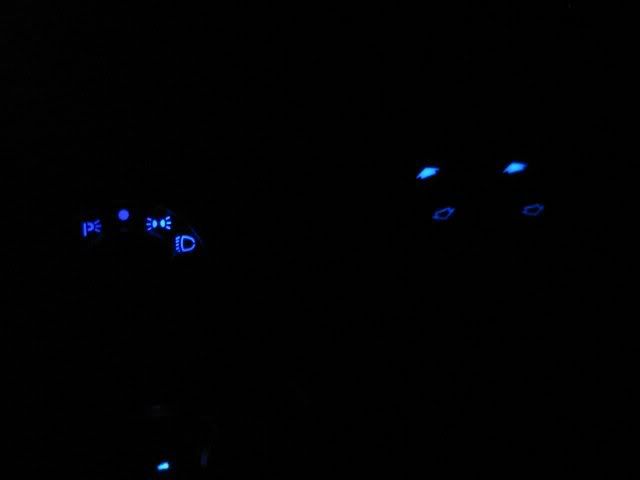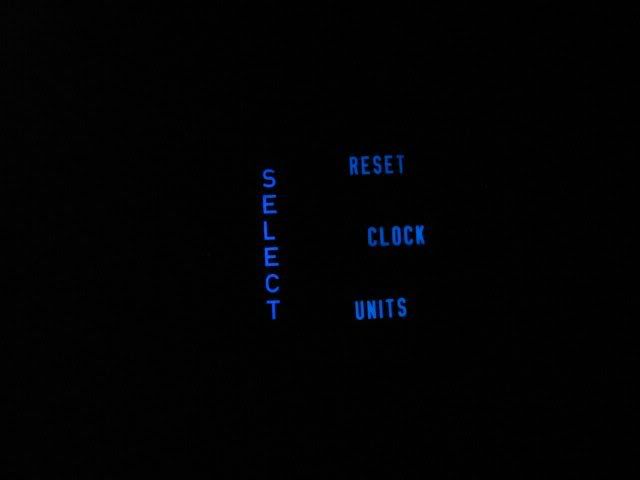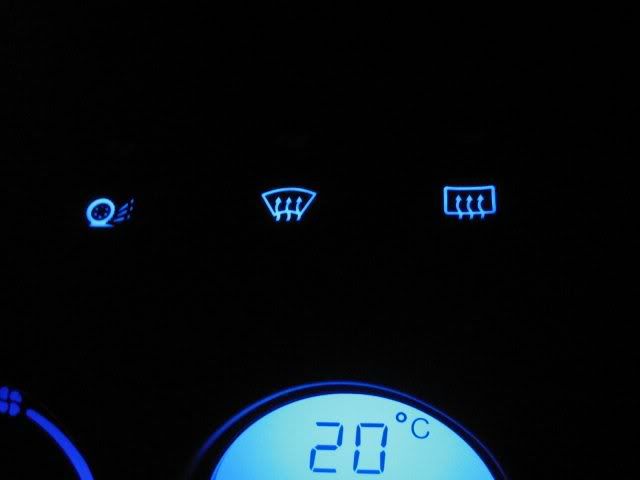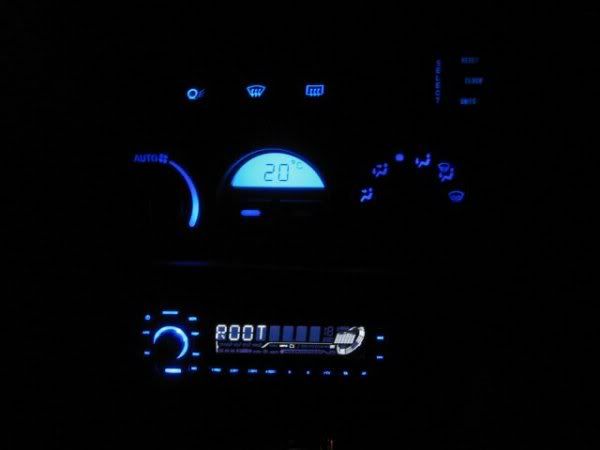 this all came about because i bought the mp3 radio and thought that the blue stood out too much on its own... figured it can't be that big a job to change a few interior lights
and if i'm honest it wasn't really that hard.. jut took time and paitence...
i used shag's replacement HVAC faceplates and they have proved very successful so far.. i know a few others out there have them and i'd like to ask u a quick question...
did u have any trouble getting the knobs to stay on the HVAC with the new faceplates??? one of mine (the airflow postition) will not stay on as the new faceplate sits prouder than the orig and doesn't concave in therefore the knob has less, or in my case none of the stalk to grip (see pic below)...
has anyone got any thoughts on how i could cure this?????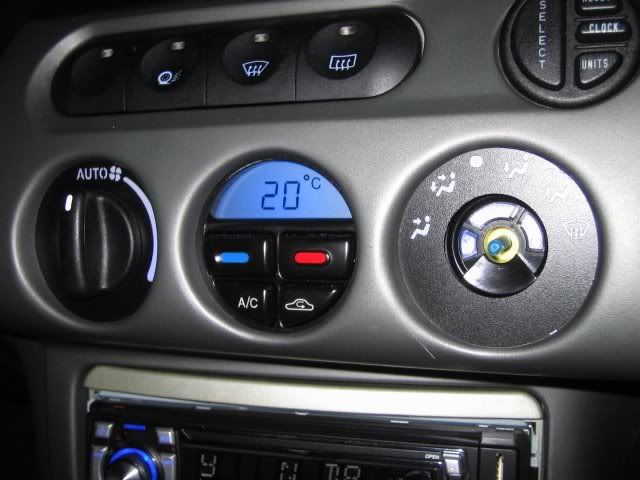 also, does anyone know how u get the dimmer control switch to light up?? i found instructions for it somewhere before, i think on NECO, but can't find them anywhere now....
thanx