Not wanting to steal any of Chris's (cmewes) thunder - I too just happened to have booked this week off. Unfortunately her indoors has said that I can only spend about 25% of my time on the Cat (We'll see about that :ihih
- and the rest of the time on the housework that she should have been doing :mad5:.
Anyways - got up this morning to a bright and beautiful day but unfortunately had a doctors appointment - followed by a dentists appointment - followed by an hygenists appointment :yikes: - by which time it had then started chucking it down :frown2:.
Before I went I managed to glue down the rear corner of the rear drivers side window which had been sticking out for some time, with contact adhesive and it seems to have stayed put
.
When the rain finally stopped I set about Blingin' up the back end. This is not for the fainthearted and the purists may well cry sacrilege - but I done it anyway
rrr:
Back end as was
Cougar head badge went a couple of weeks ago as a house warming gift for Rich Elliott - but it's been raining ever since I took it off so this is the first chance I've had to replace it.
The replacement gold Cougar head was in outline within a gold ring so I had to mount it on a backing to cover the three holes in the boot lid from the original badge. I used a black B&Q value floor tile - stuck it on a bit of that - cut round it with some sharp scissors and stuck some number plate tape on the back.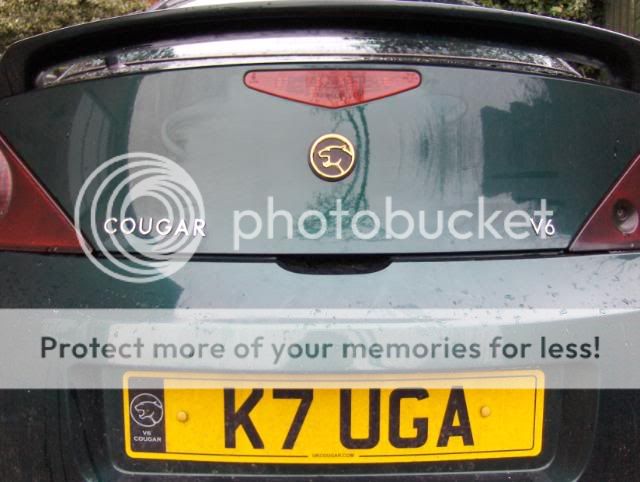 Next - the OEM lettering came off quite easily using fishing line and I used a hairdryer to help shift the remaining adhesive but no amount of polishing could get rid of the 'ghost' lettering left behind
Bit of T cut later and ready for the new lettering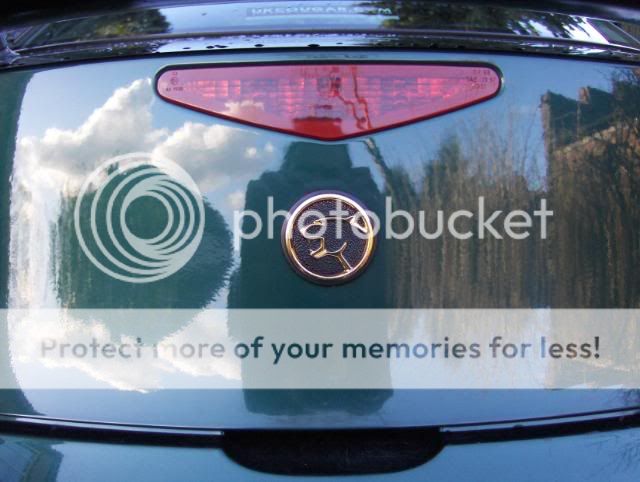 For the lettering I have used Halfrauds lettering - 3 for a fiver so £10 for Cougar. Over the last week or so I have given them a light rub with very fine wet and dry - couple of coats of primer followed by a couple of coats of Ford Solar Gold (chosen as I wanted an antiquey (?) look rather than out and out in ya face blingy look - followed by a generous dusting of lacquer.
Used a tip I got off uncle Al and used masking tape to get a line and work out where the letters were going.
Unfortunately the light was fading by the time I'd finished so the photos aren't great.
A bit too blingy? Maybe but it is a bit different innit :ihih: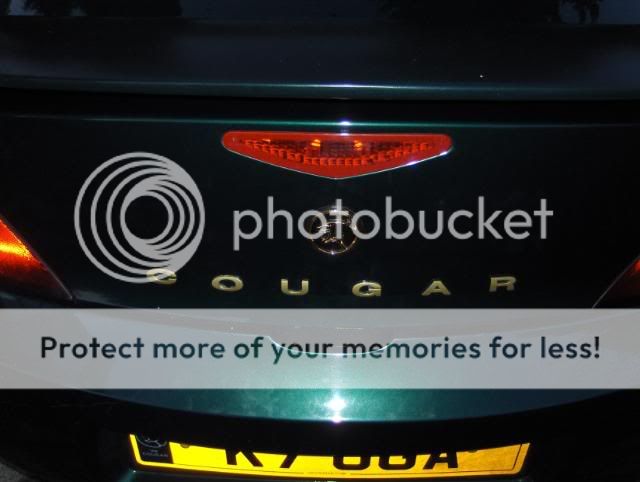 And back to the original pose