Well I had two choices today, wash the cat or finally get round to re-spraying the dash (I figured its not use washing cat just yet)
Got a HVAC dash panel off Beggers20 when we striped his car, and going on from a
previous thread
wanted to spray it gloss black to match my stereo. Easy you might think...not so as you will see (Rob will agree with me) :nonod::nonod:
1st off had to sand down the dash panel to get the primer to stick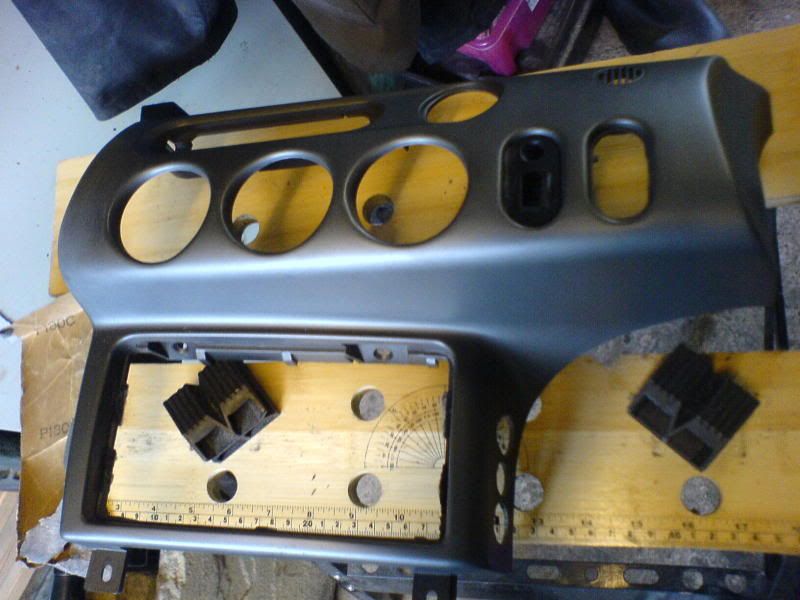 I'd pre-drilled holes for my LED light switch-gear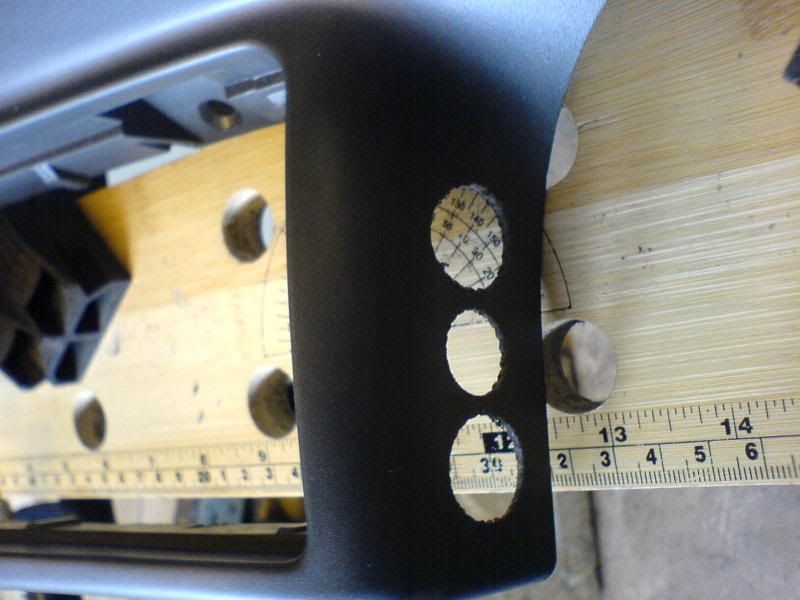 Got the 180 grit out and gave the panel a good going over (should have washed it in some washing up liquid 1st, as you will see later, to get rid of grease/wax) and the other items I was going to spray: Light switch panel/Ash-tray/Lighter surround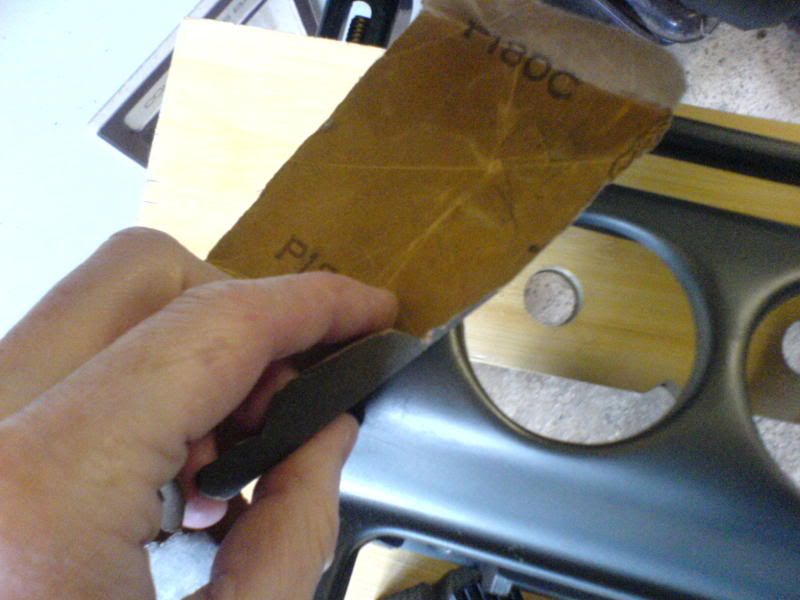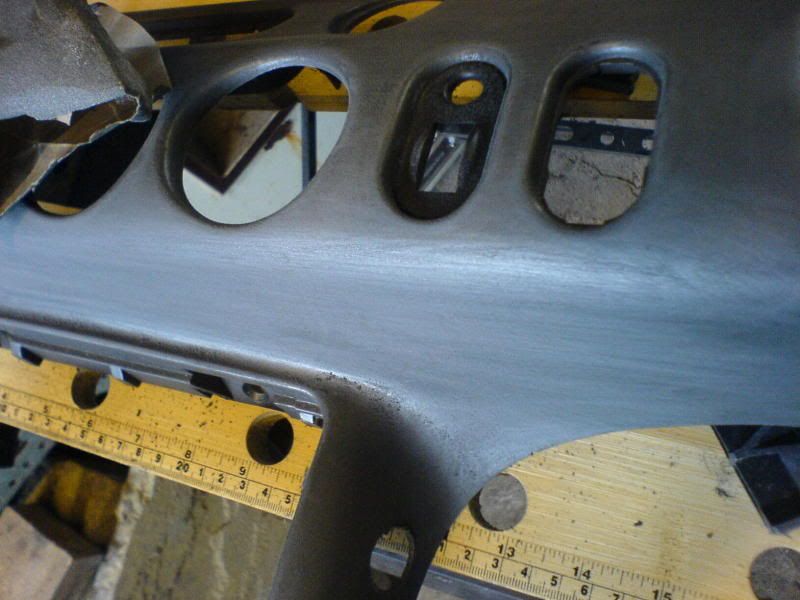 Now that was all well and good, however after spraying on the 1st coat of primer it all went a bit "Pete tong"...the primer bubbled up and I made a right hash of re-sanding the items back down for another coat.
:nono: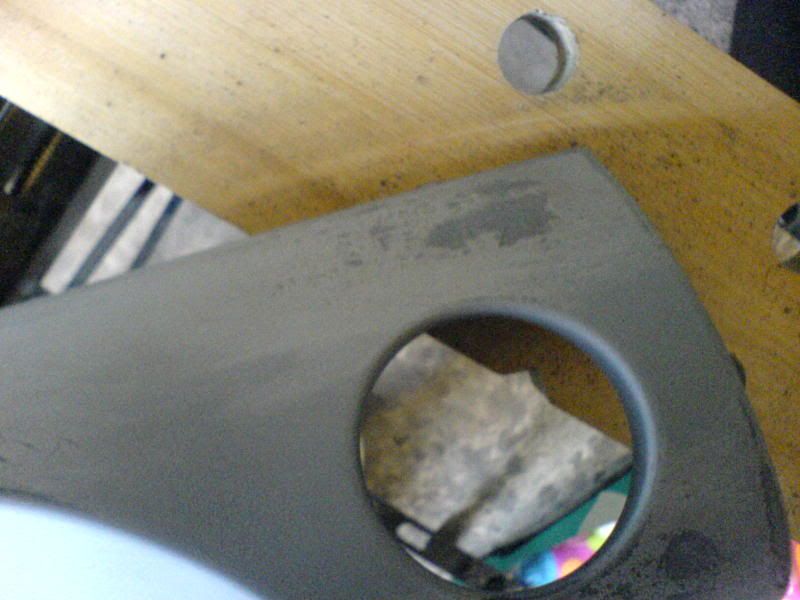 The Dash panel wasn't so much of a pain for some reason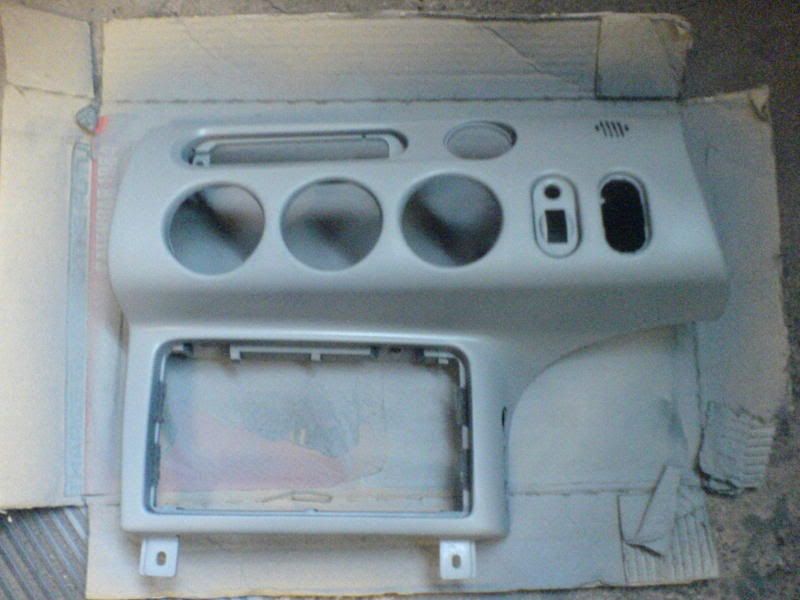 After a few coats of primer the other panels looked OK
Now for the paint: Halfords Gloss Black, nothing fancy.
Thought it had gone on well but a slight run caused more hassle
especially the ash-tray :mad2: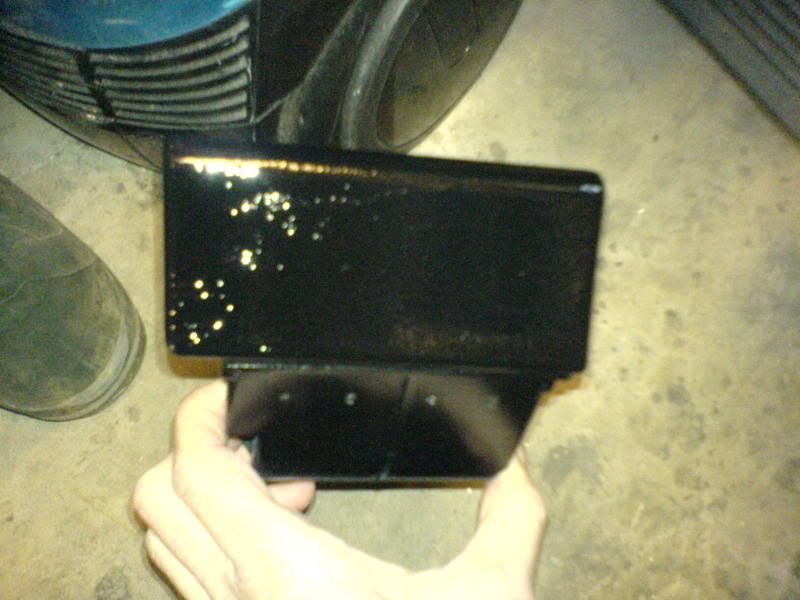 But the main dash unit is fine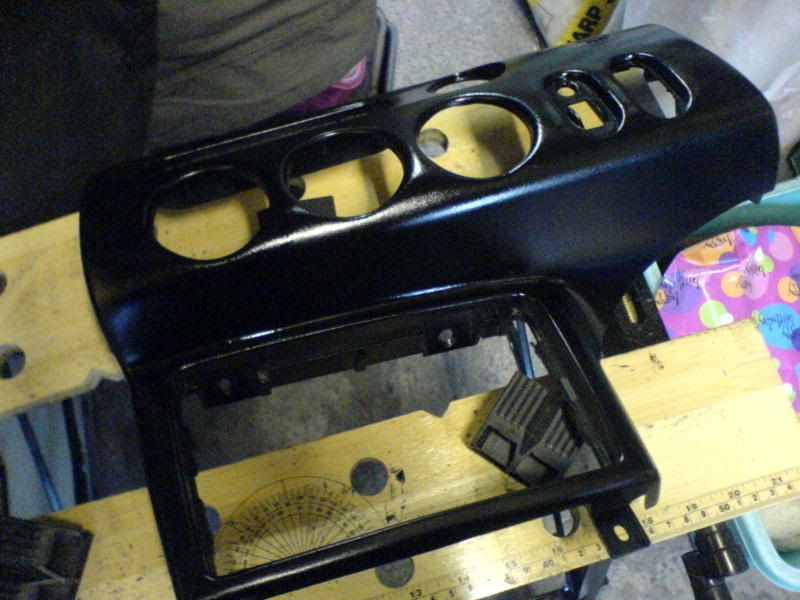 Fixed the light switch unit in the car (after applying a couple of coats of clear lacquer) its OK but there are imperfections :sosp::frown2:
Sorted the ash-tray by using a small plaque I'd had for a few years now.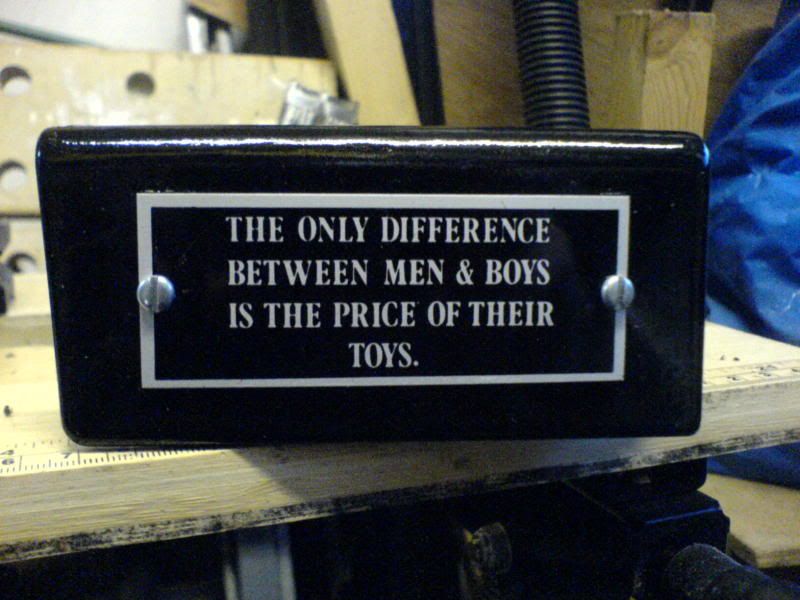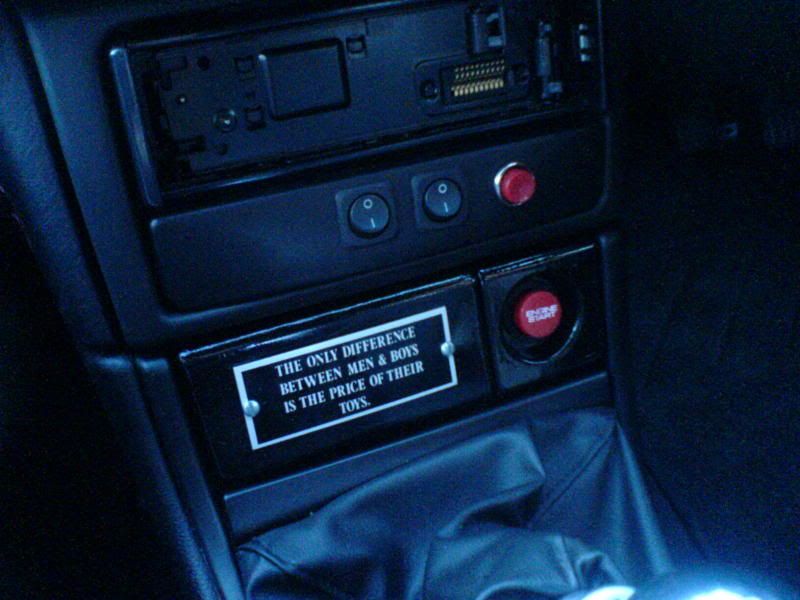 It looks good (although the screws holding the plaque on don't allow it top open)
doh!
The final panel will look something like this when the stereo is installed in a new insert (with pocket, from Active) but that will have to be next week now.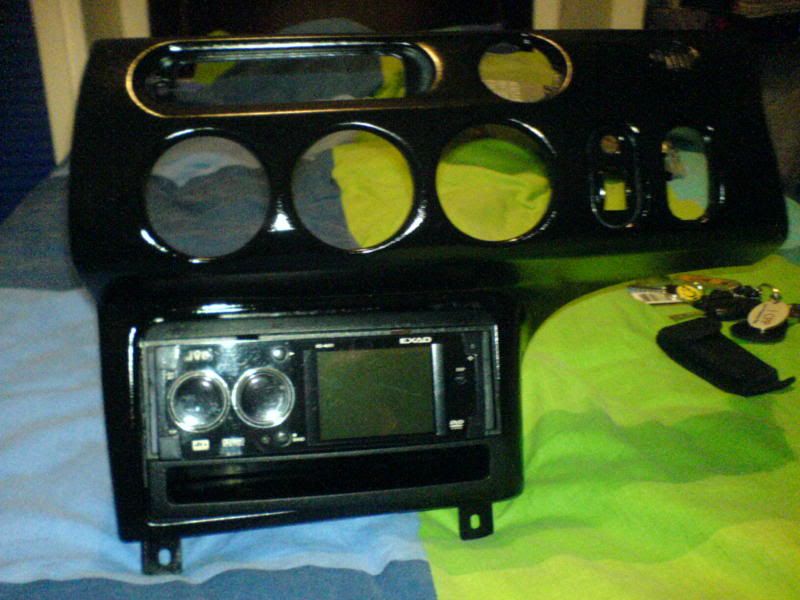 Last edited: