My son Matt is also very interested in cars and recently had a trip to the salt flats at Bonneville Utah. He and a friend took a Porsche Cayenne to run on the flats and here is how it went.
Proof they were there!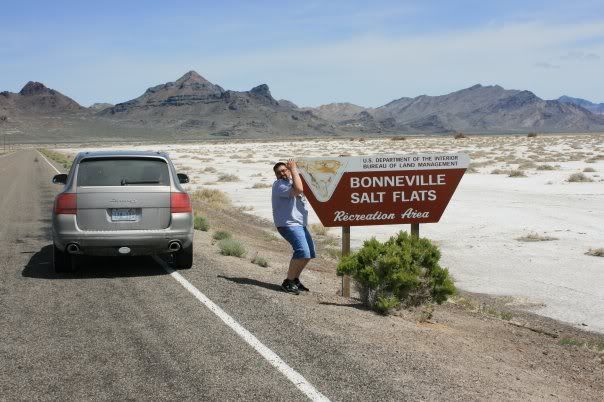 One pristine vehicle before the run
'

Figured we should get a picture of the Porsche before we took a couple of hot passes ... just in case we didn't return it in one piece'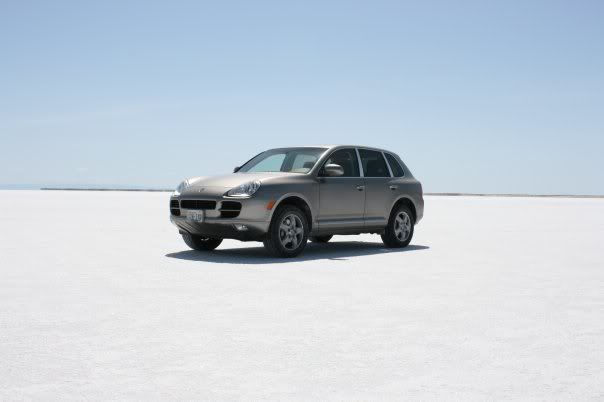 Matt's mate doing the run, surface has fair amount of water on it early in the year.
'We didn't think about how much it was going to SUCK to wash all the salt off the car after it baked on in 100 degree heat. Oops.'
Matt decided he likes these!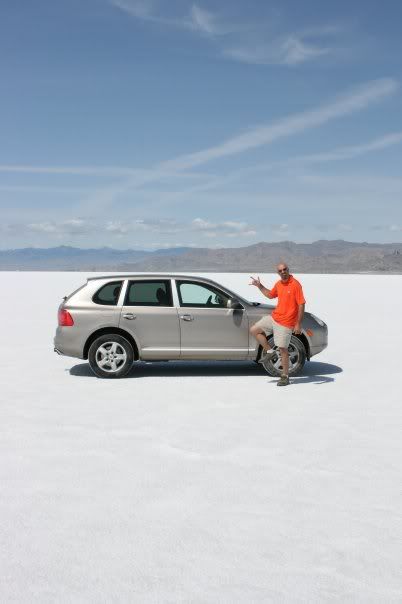 One salt encrusted vehicle after the run, now baked on in 100 degree temperature!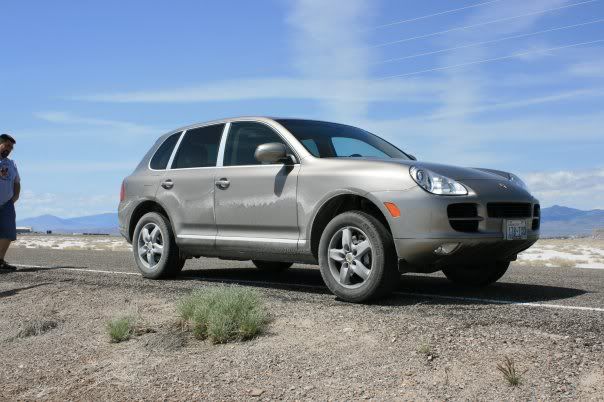 Salt is tasty!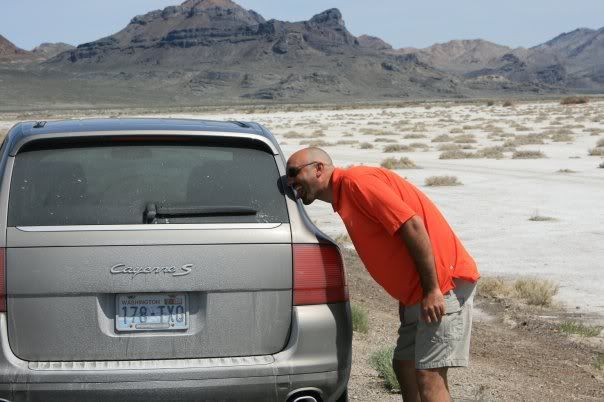 Some comments from Matt on the run -
'I managed 108 MPH before the traction control went nuts and the Cayenne tried to swap ends on me. Brian managed 112, but I'm attributing that the the fact he's packing more ballast than me and ballast = traction =)
The salt was still a little wet as we were there too early in the year and the actual racetrack hadn't been cut yet.'