Now do I put this in this section or the Wheels, Tyres, Brakes section
Decided to get one of next years mods started today, Re-painting the brake calipers in RED, been thinking of doing this for a while now, the Blue ones didn't stand out enough, or go with my colour scheme.
Not gonna bore you with the how-to's, sufice to say it was a bit tricky as I had to jack the car up on the road using the FORD jack, then turn the car round to do the other side. Have used the same Hammerite RED paint I used on the engine.
Front Caliper (Drivers side)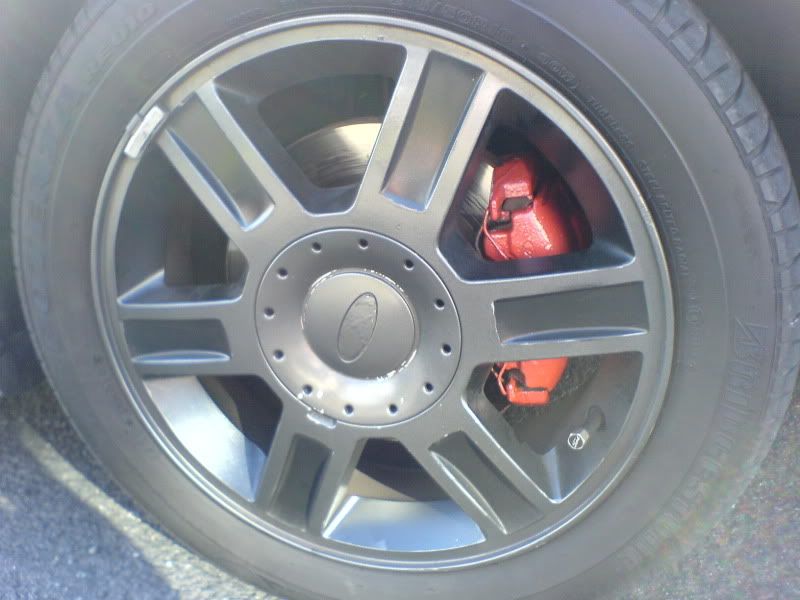 Rear Caliper (drivers side)
Found a nice SCREW in my
brand new
Rear Drivers side tyre :incazzato:
1/2 finished for the moment, will need another coat tomorrow.