Events Co-Ordinator
Club Moderator
Hi all
Have just spoken to Bramblewood and we're all go for Fest on the dates as shown here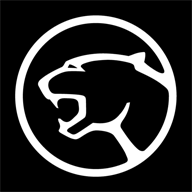 After discussion with other attendees and the site owners, I've taken the executive decision to book the dates for Cougarfest 2021 on the same weekend at the end of July, 12 months from now. The basics are as follows - 1) The dates are 30/07/21 - 01/08/21 2) The location is here -...

www.ukcougar.club
All their facilities will be open for our use as normal. There are apparently no other big groups booked in, so we should have plenty of space.
I know some of you have said you're going, but if you could confirm in this thread I'd be grateful, including if you're a possible or will just be coming for a day or evening.
Costs are £15/night per pitch, or £17/night if you want electric hook-up. This is payable directly to the campsite on departure. I hope to see as many of you as possible!
Attendees ;
backseateducation (2 nights w/electric)
mjp100drums (2 nights w/electric)
mako (2 nights)
Everton (possible 2 nights w/electric)
D1CKL (2 nights)
TopCat1127 (2-3 nights w/electric)
Visitors ;
dandamano (evening / possible 1 night)
Pid_16v (hopefully both days)
Last edited: