Been having some fun today with Tony 'cyrano1127' rebuilding my engine with some new bits.
The parts...
SVT UIM
This arrived from the states in a rather battered condition so I thought 'why not get it repainted'. So off I went to the place that refurbed my wheels for a fresh powdercoat.
I forgot to take photos of when it arrived but after it was blasted I handed it over to Tony to repair the two pipes that were broken (PCV & IACV). This is the blasted look.
Stiil dirty inside too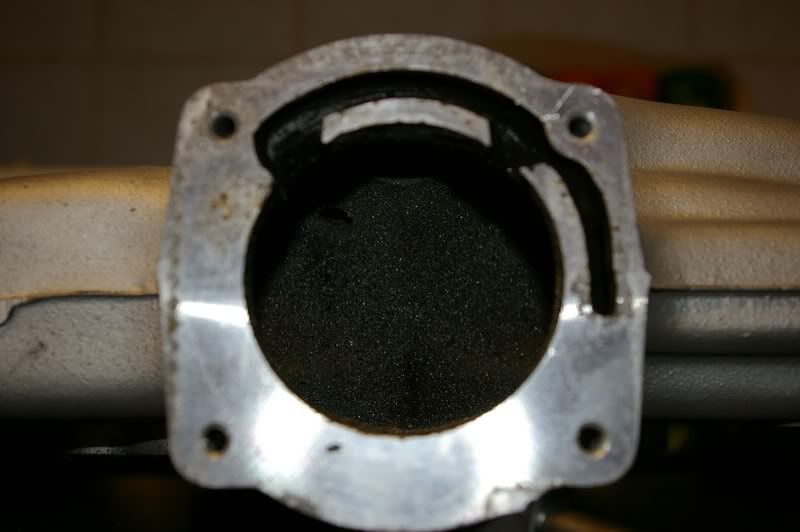 On Saturady I picked it up with its fesh powdercoat and gave it a damn good clean. Nice and smooth. 8)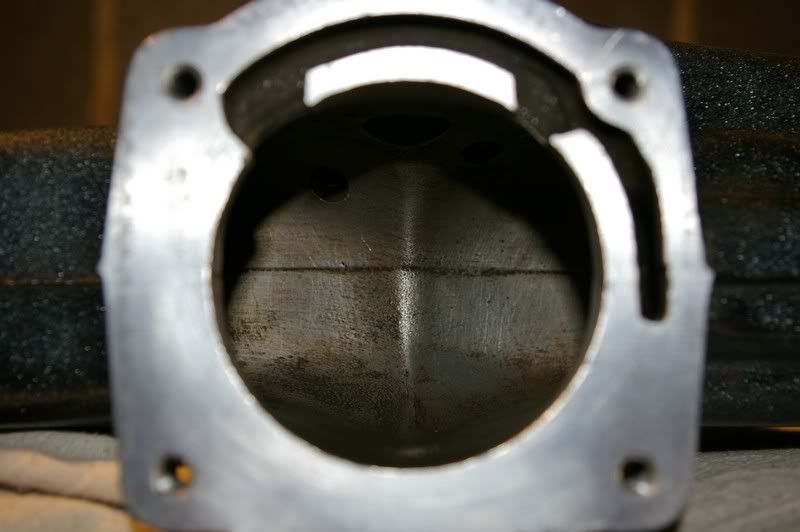 Unfortunately all the degreaser and carb cleaner left stains on the paint/laquer.
Thanks to some valuable advice from Kully and several hours of polishing I retuned it back to its new colour and sparkle.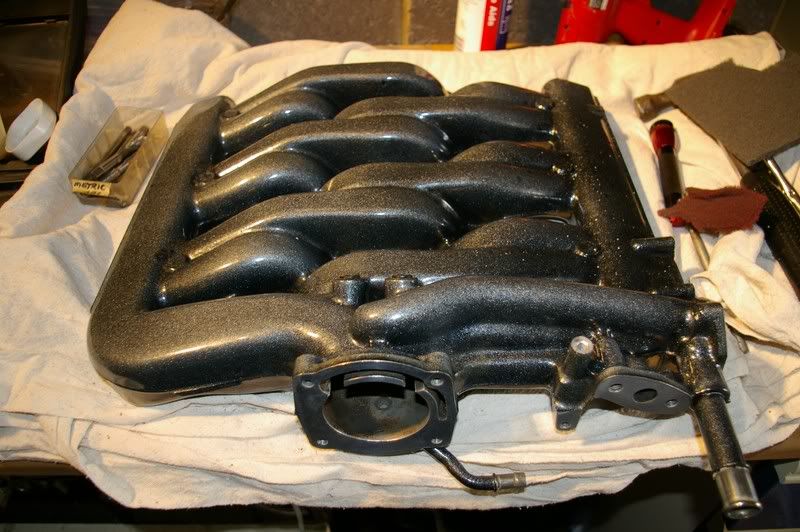 Oh I forgot to mention, I din't see the point in painting it black again.
SVT/ST200 Throttle Body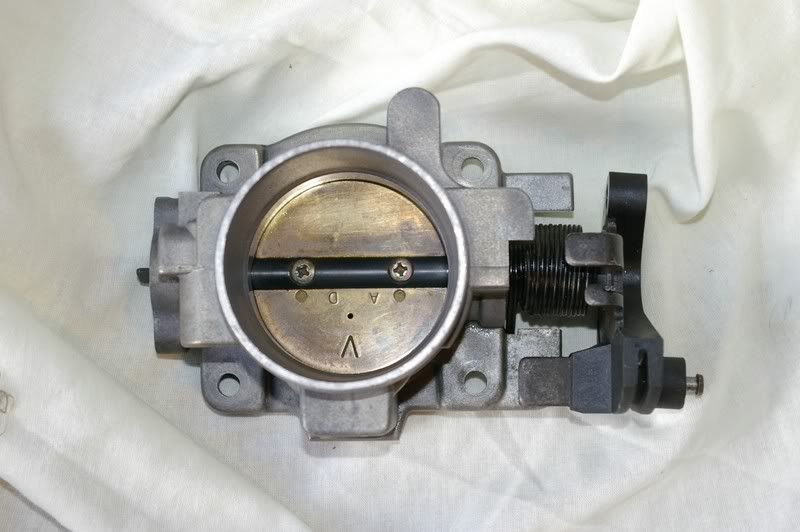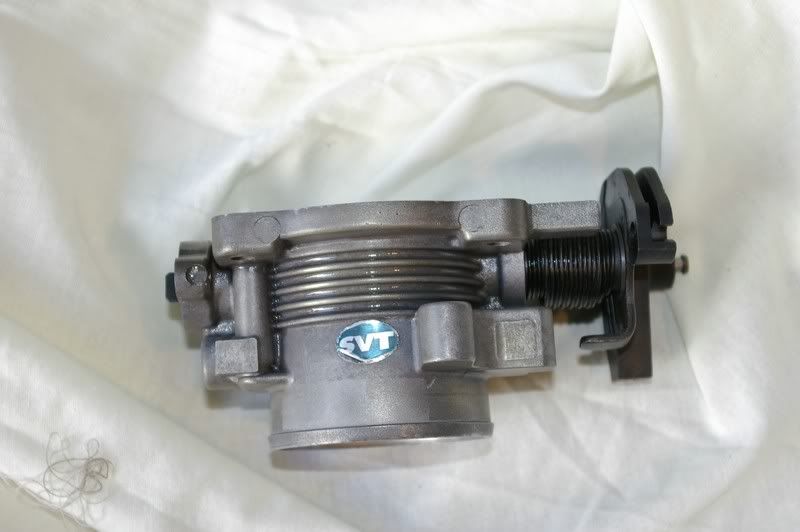 K&N Panel Filter, ST200 Bellows, ST200 Dual Port Airbox and bracket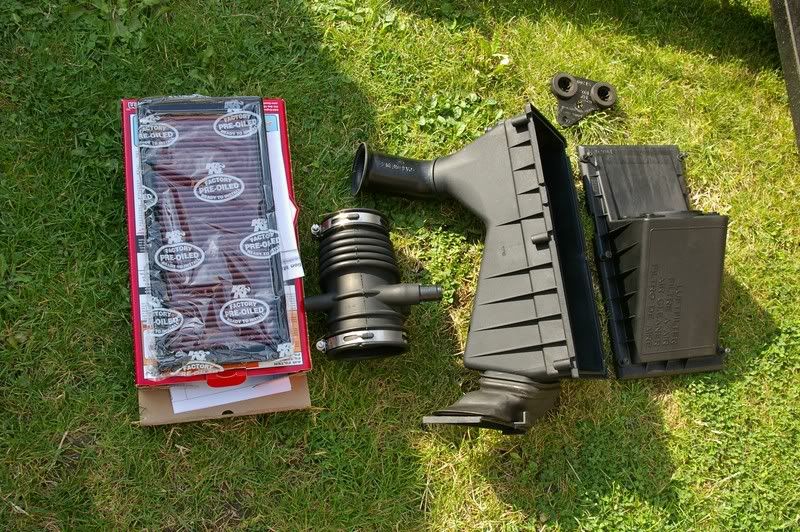 Other parts included ST200 throttle cable and bracket, ST200 air temp sensor, new vacuum pipe connectors, various gaskets etc.
The obligatory
'Before Picture'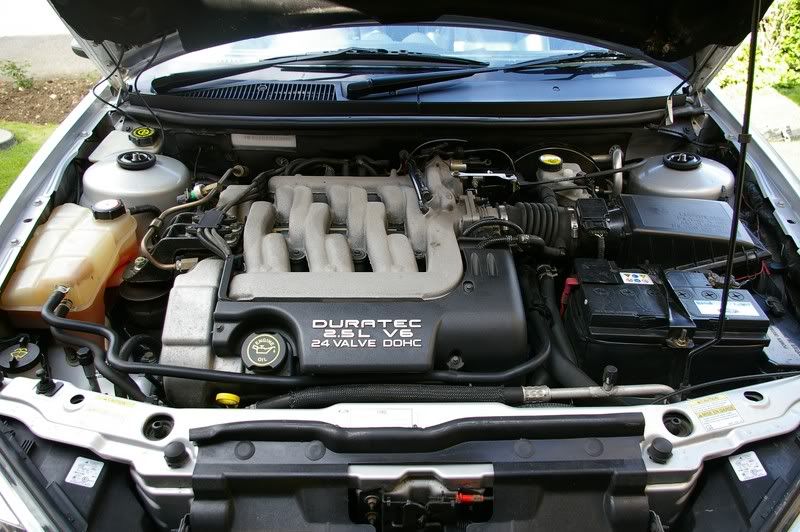 Manifolds removed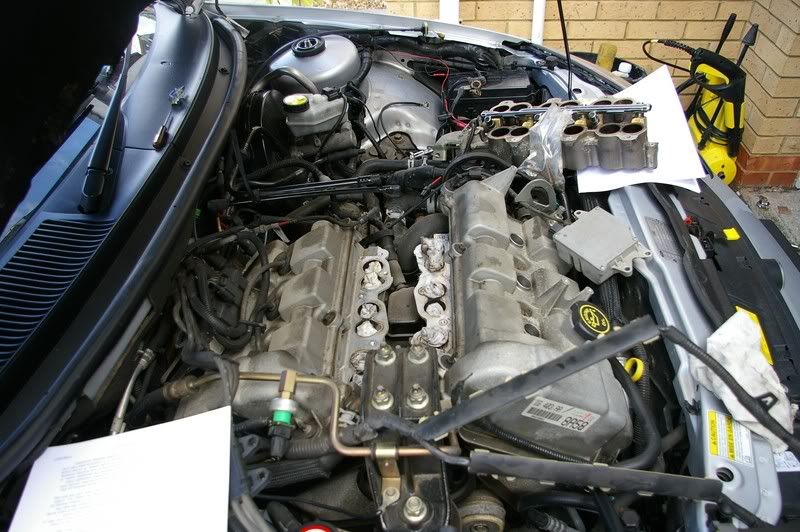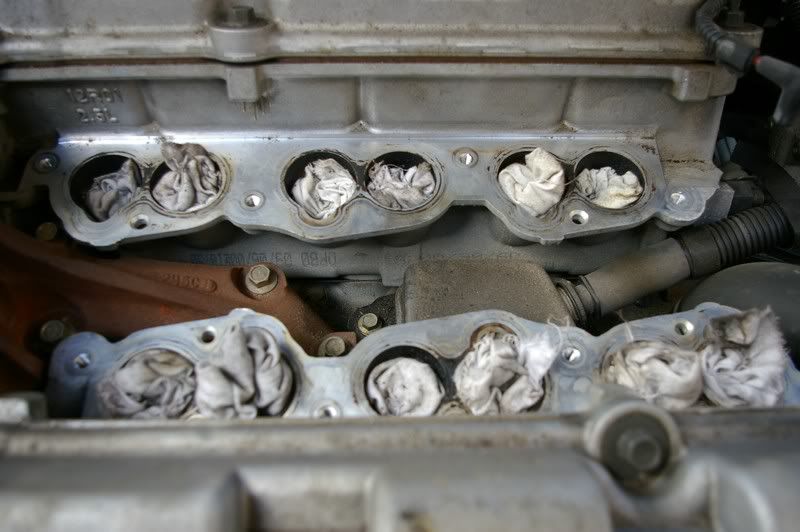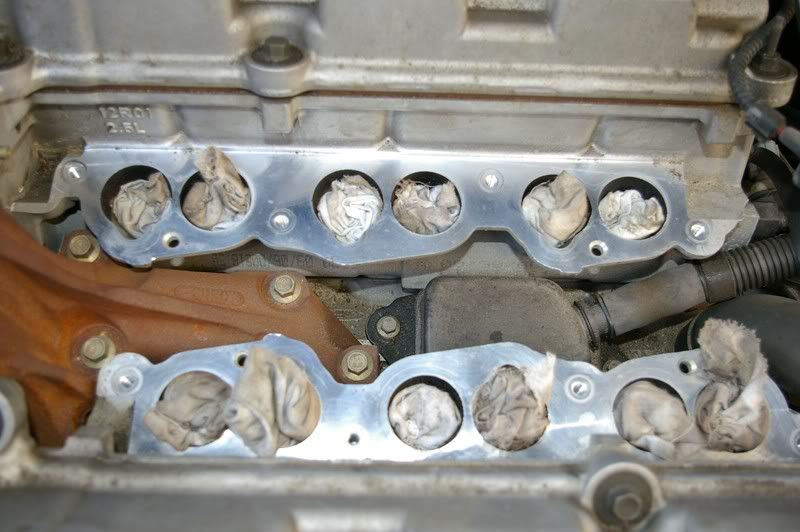 Dirty LIM
Old UIM and TB
Tony cleaning the LIM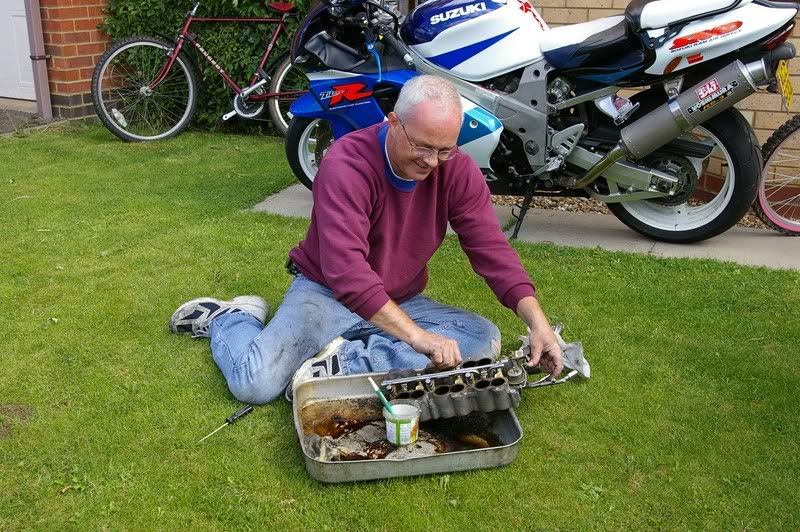 Clean and dirty ports side by side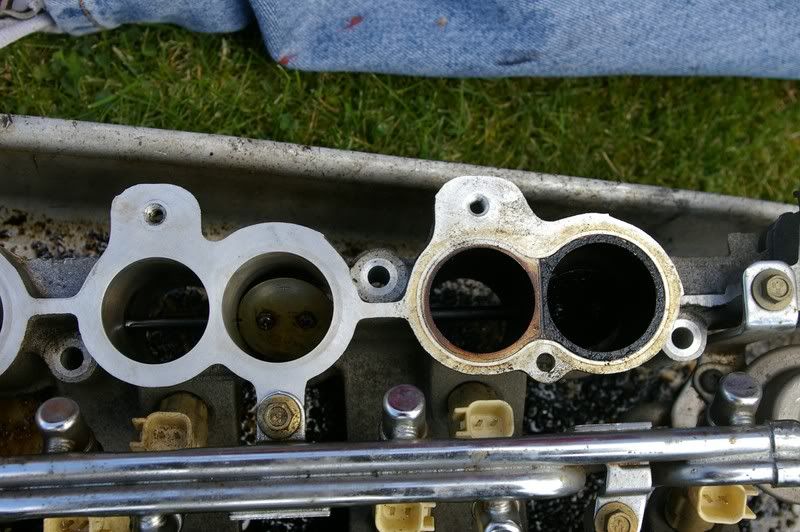 Clean LIM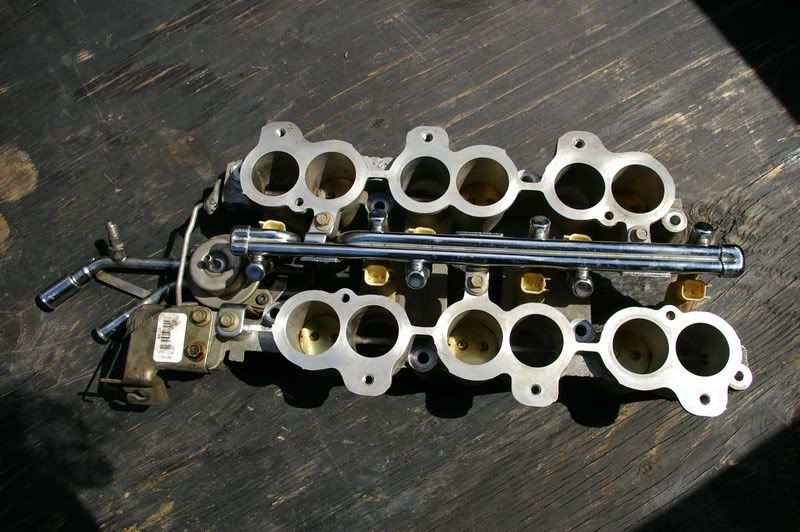 New gaskets ready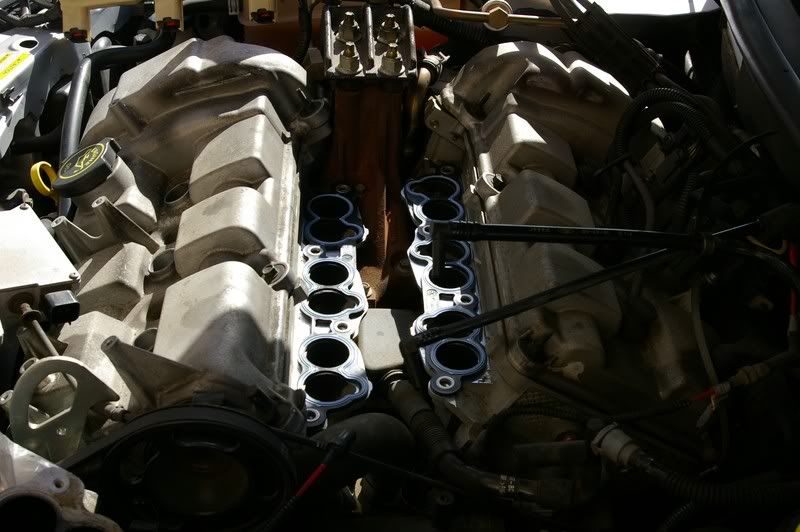 LIM fitted
Tony loves his photo being taken
TB & IACV assembled to UIM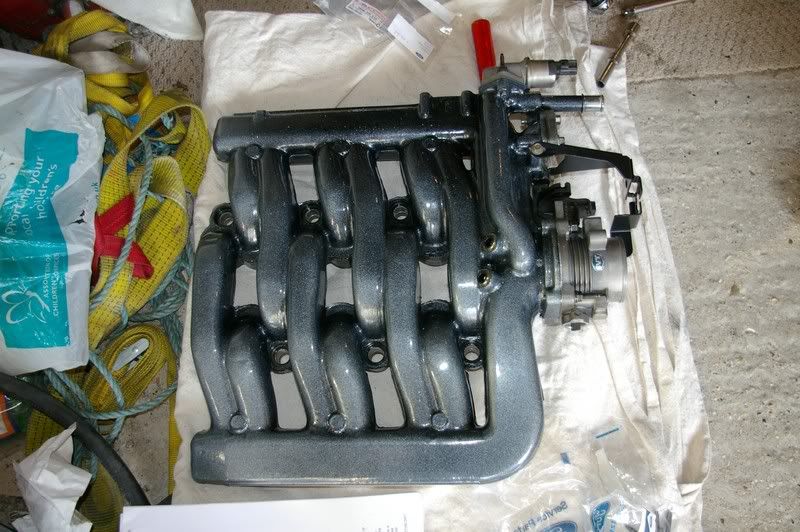 Fuel rail loom had to be secured by cable ties due to the brittle plastic connector clips breaking during removal. That loom ain't goin' nowhere.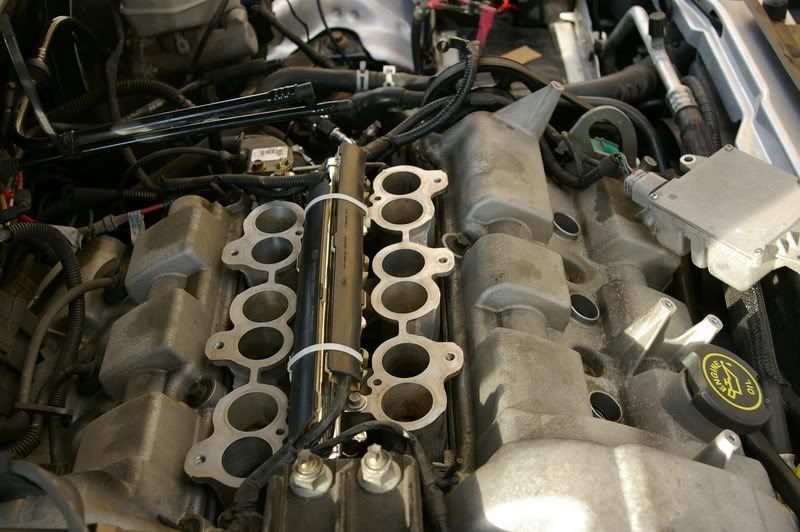 UIM fitted and back on with the IMRC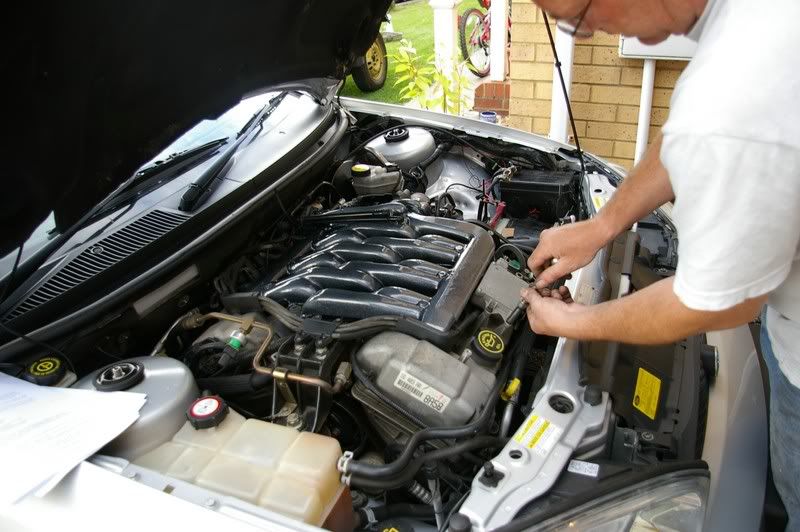 Time to test the throttle cable
Closed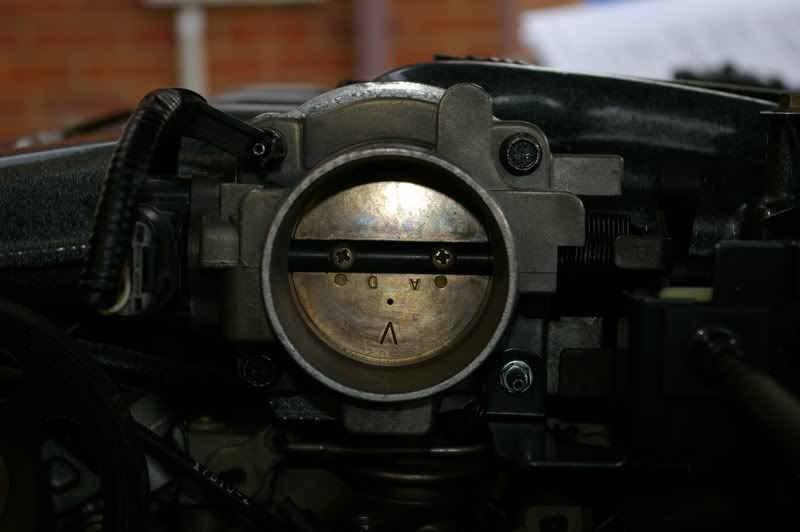 Wide open!!!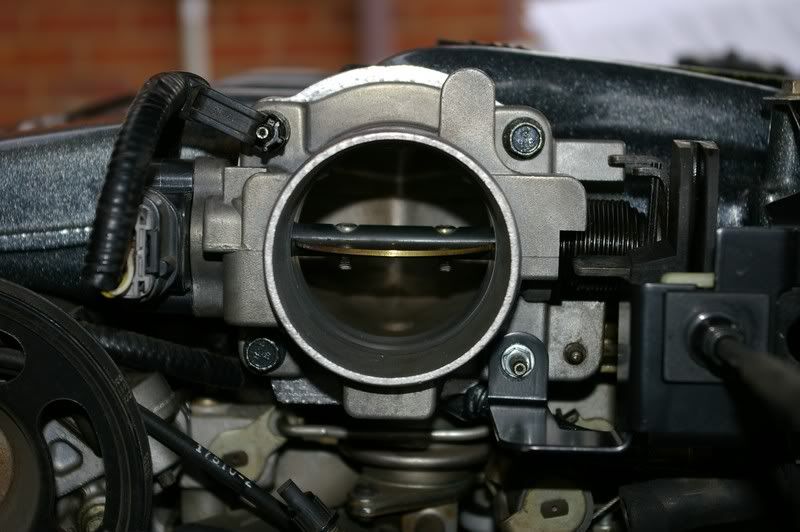 Standard airbox bracket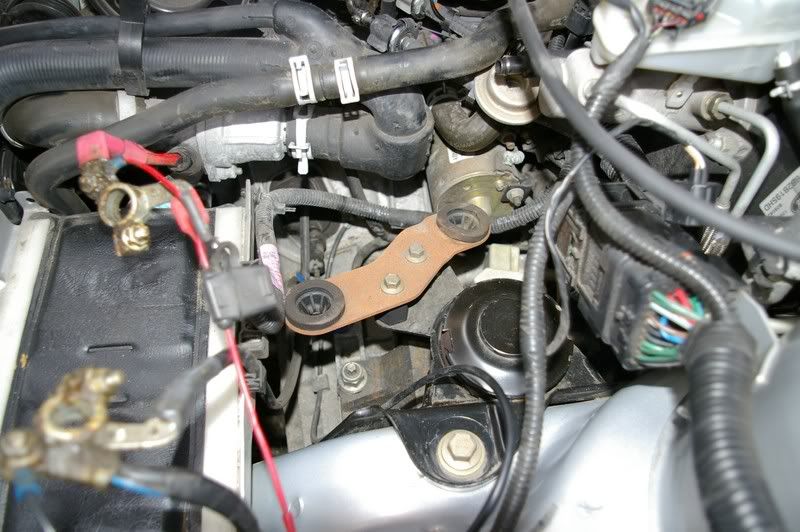 ST200 airbox bracket
Yes I said 'ST200'!
Ready to roll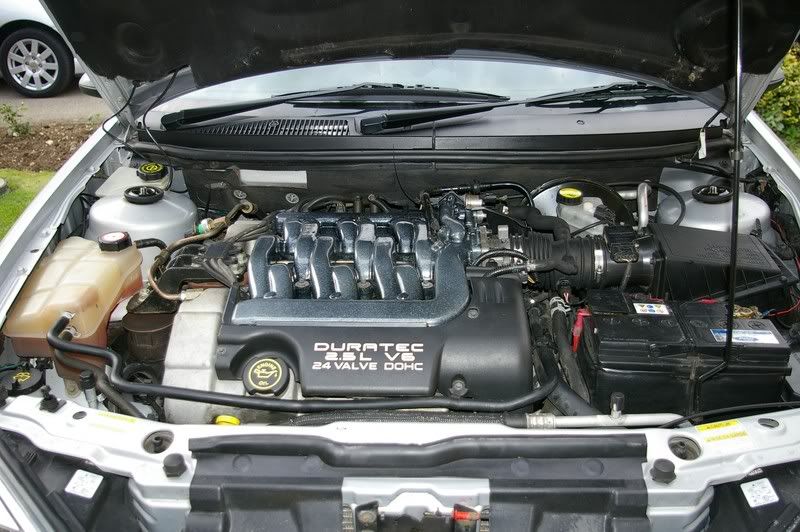 Just a minute, time for some badges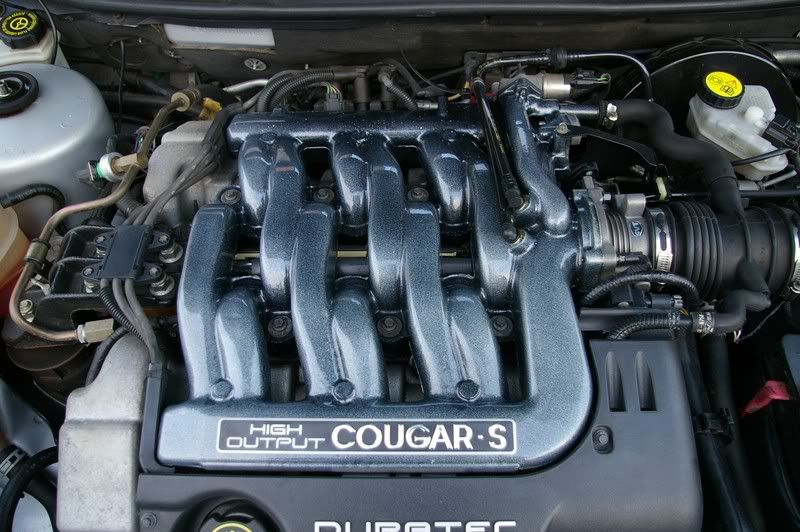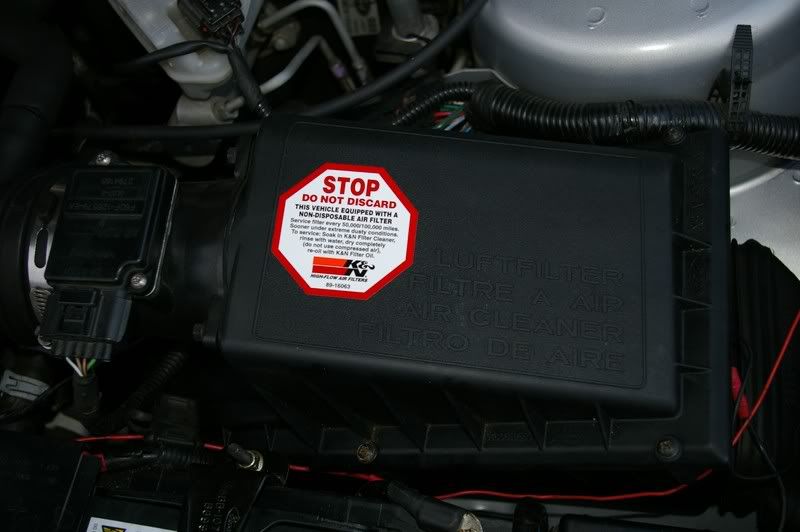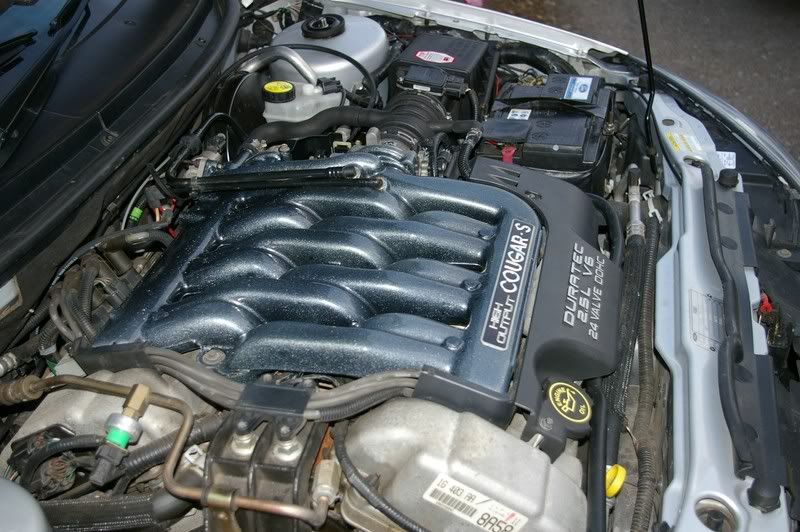 She started first time but there was a loud hissing and the idle kept going up and down. Tony had forgot to fit the PCV valve tube.
Once connected, off we went to train the ECU for 10+ miles.
On the first blip of the throttle the revs climbed much higher than I was expecting. The induction note is subtle but very satisfying especialy when the secondaries open. Overall the throttle is noticeably more responsive. I'm happy.
I'd like to say a big thank you to Tony for all his hard work and expertise. Hope you and Helen are enjoying that vodka.
Also thanks to Kully and Rick-(FrostyV6) for your help and advice.
Cheers!