HOW TO FIT HIDs
1/. PM Racebits and order;
2/. Go round to Charliecd001s on some pretence and say " Oh - just realised I've got me new HIDs in the boot"
3/. Have a brew and a fag whilst Mark fits HIDs in pouring rain
(Seriously Mark a million thanks for your help and letting me out on my own in the awesome 4x4).
The lights are fantastic - could actually see on my way home in the driving rain. Unfortunately we didn't get many pics due to the weather but we used the Bobster fix for the ballast
Me at the front with the new white HIDs with Mark behind with standard lights (Mart - I have a feeling that he will be ordering some very very soon :ihih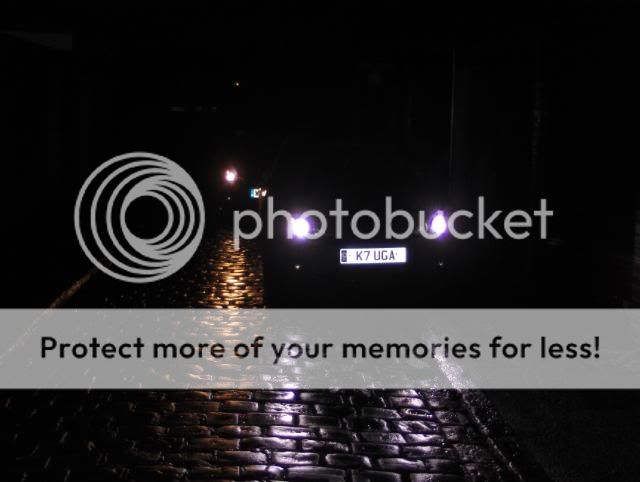 Kev Farmer having a gander - will really have to do something about those sidelights now
Big thanks to Racebits for the good deal on the lights group buy and a massive thanks to Mark for fitting them