After a pleasant blat down the A46 and M1 from Market Rasen to Hemel Hempstead Me and Merlin (My lift home) met up with John jmc123 to collect some bits for Paul (Shagmonkey).
A very pleasant breakfast was had and as usual when Cougar owners with stuff get together some deals were instigated!! Then off we toddled for the second leg
Outside the Cafe. Mines in the middle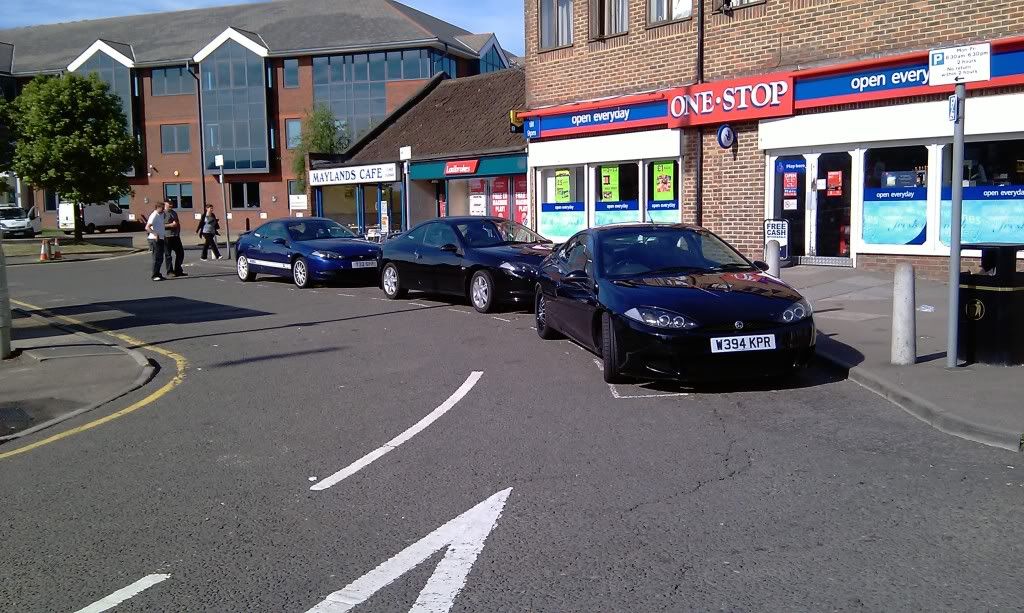 Eventually we pitched up at Pauls. He seemed a decent chap. Offered beer. decent conversation then ...... Look what he did to my car!!!!!!!!!!!!!!!!!!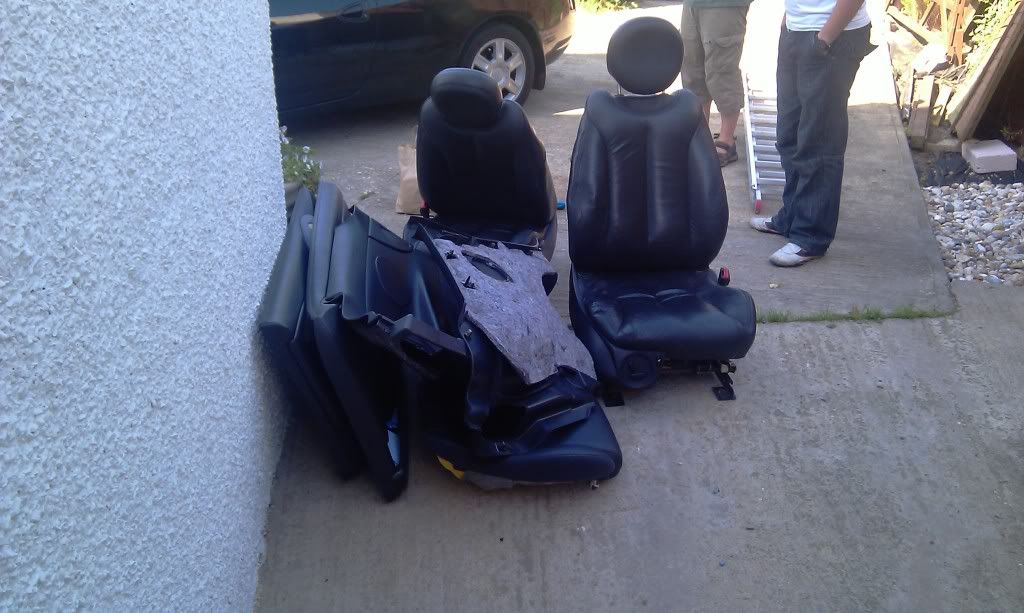 And inside!!!!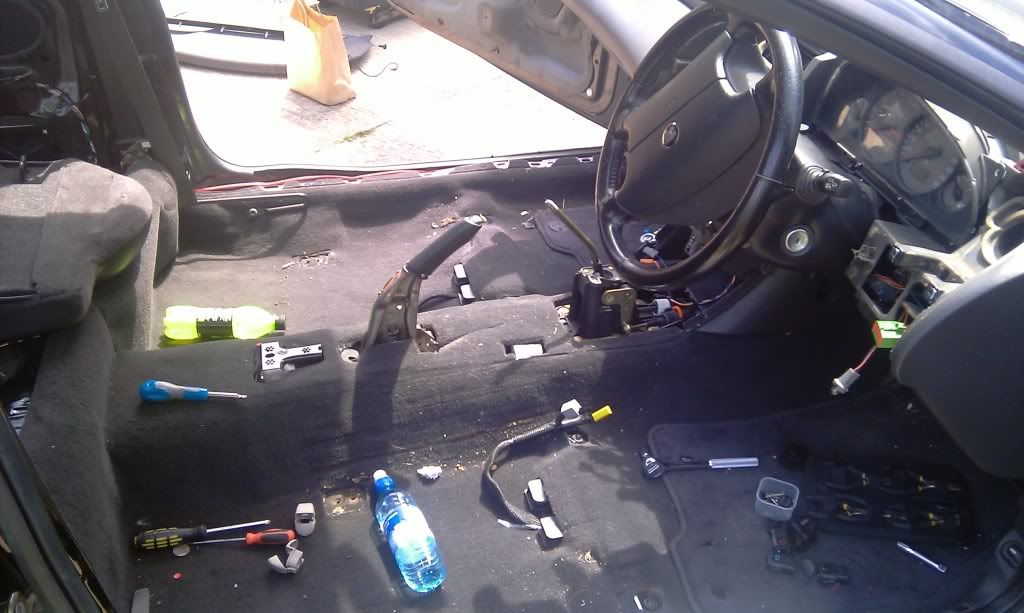 A scene of devastation.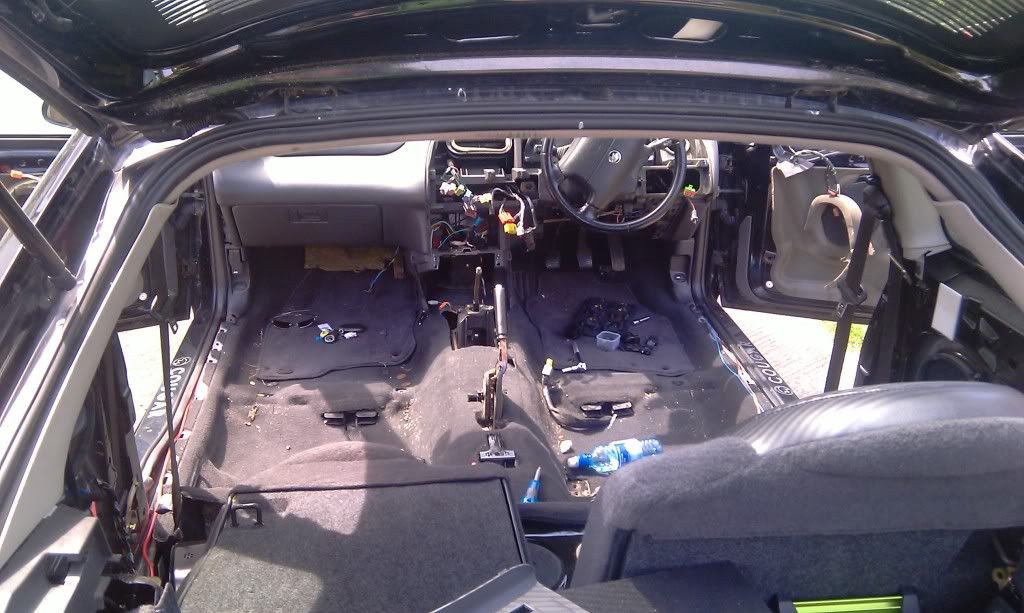 Watch this space...No not that one....This one \|/